In the middle of Brunei's lush and pristine jungle, eco-tourism is bringing economic opportunities for local people, long struggling to find a path to prosperity.
Brunei remains the least visited country within the ASEAN region in terms of tourists. But the numbers have been increasing steadily in recent years as more government support has found its way to the sector and the country's natural gems have become more widely known.
In 2008, Leslie Chiang was looking for opportunities to launch a tourism business of his own and found the space and inspiration in the district's wilderness around Ulu Temburong National Park.
The spot where he would establish Sumbiling Eco Village (SEV) is amid one of the best preserved tracts of primary rainforest in all of Borneo. Originally from Malaysia, Chiang saw the rawness and potential of Brunei, and also felt a sense of nostalgia for a landscape that had been lost in many other parts of the region.
"When I first came here, it was an abandoned paddy field," Chiang said. "First thing, I saw the beautiful river then that's it, I fell in love with it. That's the beauty.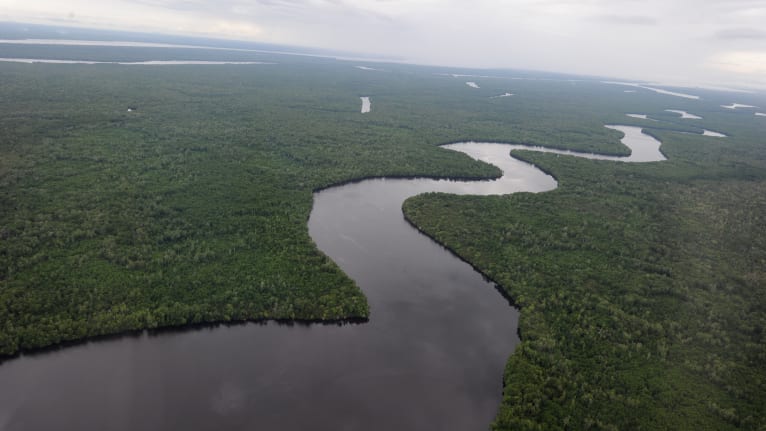 Over the past decade, Chiang has been developing SEV into what he calls a "sustainable and profitable" business. He welcomes visitors from all over Brunei and the world, including groups of curious local school children, backpackers and older adventurers.
His concept has evolved to follow an increasingly popular tourism trend – glamping. By the picturesque riverside, he has set up several large equipped tents linked to electricity and sporting comfortable mattresses.
"The younger generation, they live in the city, they are more on mobile phones, internet, all those thing. So they are a bit off," he said. "So my purpose here is to encourage them to come back, you know, to be in nature."
But at the core of this enterprise is its role in providing opportunity to the indigenous owners of the land.The Iban – also known as 'dayak'– migrated to Temburong from other parts of Borne
o more than 100 years ago. They have traditionally relied heavily on the jungle and small-scale agriculture for survival and have struggled to find formal employment.
Now, they are switching tools for tours, tasked with educating newcomers about the local environment and utilising their skills in the jungle to harvest fresh produce for SEV.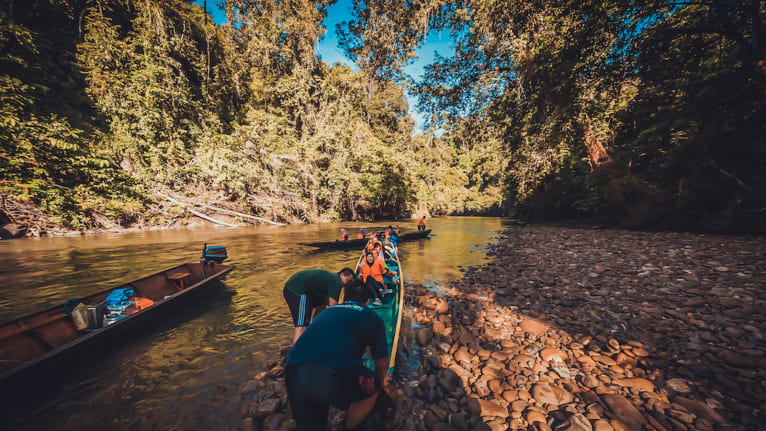 "We provide jobs for them and also indirectly in a slow way tell them, continue your way of life, the sustainable way," Chiang said. "We have roughly 20 families involved: some directly, some indirectly. Before they did not have a permanent job so most of them go to the forest to look for food or fishing and sometimes odd jobs.
"This place is a … showcase to the local people that you can still use the jungle but you still can maintain it in a pristine way."

Source : This is part of an article originally published in Channel News Asia