Credit by An open-air cafe built from thousands of bamboo canes in Kon Tum, Vietnam © Architect Magazine
NATURE
Beyond
Bamboo Infrastructure & Architecture Designs That Will Wow You!
Flexible, durable, and fast-growing—it's no wonder bamboo has been nick-named "the green steel of the 21st century."
Besides its naturality that helps protect the environment by absorbing high amounts of carbon dioxide from the atmosphere, bamboo is a wonderful natural resource for both temporary and permanent constructions.
And fortunately, it's popularity is on the rise.
Below are five architecture and design firms that are pushing the limits with this eco-friendly material, all while creating beautiful, innovative bamboo infrastructure, according to Dwell magazine.
Two of them are from our region!
Vo Trong Nghia
The architects who originally referred to bamboo as "green steel" are Vietnamese architect Vo Trong Nghia and Japanese architect Takashi Niwa of Ho Chi Minh City partnership Vo Trong Nghia Architects.
Renowned for their sustainable projects, this dynamic duo has won multiple green awards, including FutureArc Green Leadership and Green Good Design.
Some of their most acclaimed structures include the Vietnam Pavilion at the Milan Expo 2015, the Son La Ceremony Dome, as well as the Hay Hay restaurant and bar at The Naman Retreat hotel in Da Nang, Vietnam.
The team's latest project is the Ting Xi Bamboo Restaurant in Xiamen, China, which will have 14 columns that fan out dynamically in four directions.
Penda
Vienna–based engineer Chris Precht and Beijing–based architect Dayong Sun joined forces to form the international design firm Penda.
Together, they created Rising Cane, a bamboo structural system that was launched at Beijing Design Week in 2015.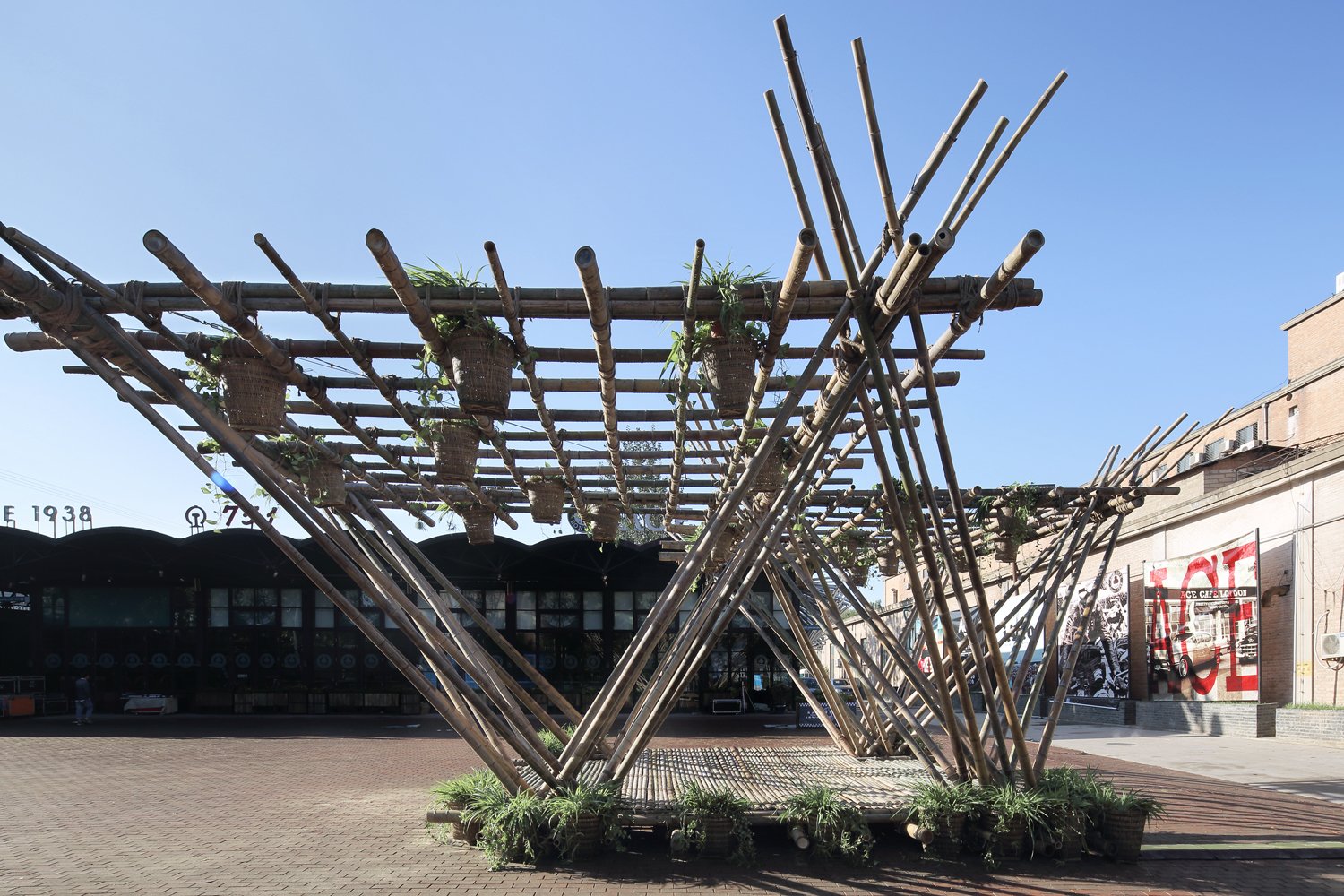 Fully modular and ecological, Rising Cane works as a simple outdoor pavilion, but also has the potential to be developed for future hotels, schools, and even high-rise green buildings.
Ibuku
Another notable company is Ibuku, an eco-friendly architecture, design, and construction firm based in Bali, Indonesia and led by founder and creative director Elora Hardy.
Inspired by the country's culture and landscape, Hardy founded Ibuku to help local craftsmen hone their skills in the hope of making Bali a global hub for bamboo architecture and innovation.
Her impressive projects include the eco-friendly Green Village—a residential community set along the Ayung River—and the nearby Green School, which offers children a curriculum that incorporates environmental education.
Kengo Kuma & Associates
Japanese architect Kengo Kuma's bamboo-finished retail interiors, including his Great Bamboo Wall House, consistently reveal his poetic skills with the flexible material.
The Great Bamboo Wall House was part of a project in which 10 Asian architects were commissioned to design residences in a forested commune adjacent to the Great Wall of China.
Kuma's plan was to leave the site's existing geographically features intact, while also using locally sourced materials—such as bamboo—for the walls to create privacy. In turn, this natural resource further allowed good ventilation and light penetration.
Anna Heringer
With sustainability at its core, the mission of Germany–based studio Anna Heringer is to support local economies and foster ecological balance.
Interesting projects created by Heringer include the three hostels in the Chinese village of Baoxi - built by local artisans that combined bamboo-weaving techniques with rammed earth construction - and the METI School in Northern Bangladesh that was also constructed with the help of local workers.
Source: https://www.dwell.com/article/these-designs-take-bamboo-infrastructure-to-a-new-level-aca20ff8
Proud
11%
Sad
0%
Excited
0%
Indifferent
0%
Inspired
44%
Amazed
44%