Comedian and The Daily Show presenter, Trevor Noah and his girlfriend, Jordyn Taylor, were vacationing in Bali with a few of their closest friends and family. The two seemed to enjoy every moment of their luxurious holiday, as Taylor posted snaps of their leisure time on the incredible Indonesian island on her Instagram account. The couple, who started dating late in 2015, spend time with their friends; taking in the beautiful landscapes, appreciating the culture and eating the exotic foods.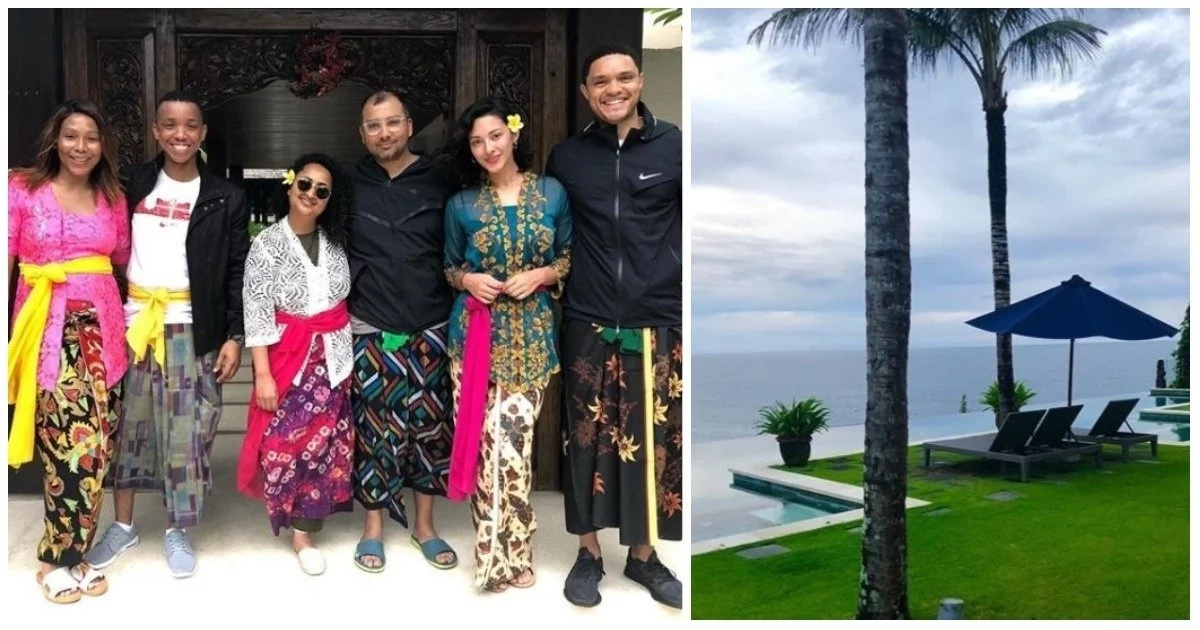 Well, what's not to love?
But of course, everyone is curious about how Trevor Noah thinks about Bali. He is known for for his sharp criticism (most of them are in funny way) as shown in Daily Show.
Well, lucky for us. After his return to the US, Trevor appears as a guest on The Tonight Show with Jimmy Fallon. Trevor tells Jimmy and the crowd how he recently went on holiday to Bali; yes, he says it's great and beautiful and unique – but he also talks about the differences between a "white persons" holiday and a "black persons" holiday, and in fact black people need their own Trip Advisor. A typical Trevor.
Born on February 20, 1984 in Soweto, South Africa, Trevor Noah went on to become one of the top stand-up comedians in his country, touring in the United States and internationally as well. After having made appearances on The Tonight Show With Jay Leno and The Late Show With David Letterman, Noah also took on a correspondent role on the popular Daily Show With Jon Stewart. Upon Stewart announcing his departure from the show in 2015, Noah was named as his replacement.
Source : briefly.co.za | wowshack.com | biography.com
Proud
69%
Sad
0%
Excited
16%
Indifferent
2%
Inspired
2%
Amazed
12%