The battle in the skies to see which airline can provide the longest non-stop flight has been taken a step further with Singapore Airlines' announcement last week that it will launch a 19-hour flight from Singapore to New York before the end of 2018.
It's the latest step in an ongoing contest between airlines as to who can provide the longest non-stop flight, with Qatar Airways holding the current record at 18 hours, and Qantas launching its own 17-hour direct flight in March.
The new flights seem to be coming fast and furious, so on May 1, South China Morning Post shared the updated list of the top five longest non-stop flights that are either happening now or are in the pipeline.
SINGAPORE AIRLINES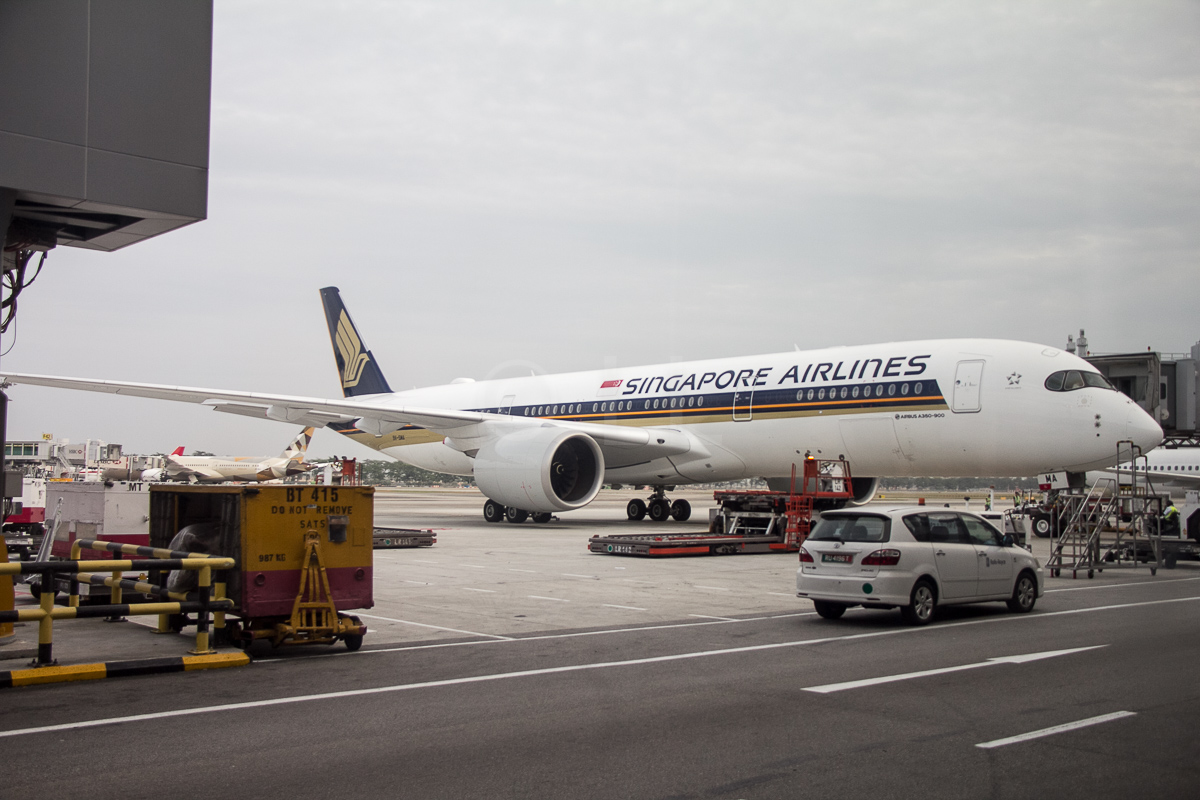 Currently, the airline's flights from Singapore to New York make a stop in Frankfurt or London, but this will change when its 19-hour non-stop flights begin later this year. The airline is buying seven new Airbus A350-900 ULR planes to serve the route (ULR stands for "ultra long-range").
Completing the 15,300km trip non-stop will burn an additional 24,000 litres of fuel. Whether passengers burn through their ultra-long boredom threshold remains to be seen. A large cushion may prove essential carry-on baggage.
QATAR AIRWAYS
In February 2017, the airline claimed the record for the longest non-stop flight in the world with the launch of its Boeing 777 flight from Doha to Auckland, New Zealand. The journey covered 14,535km and lasted 18 hours. Qatar's route is the shortest possible between the Qatari capital and New Zealand's biggest city.
QANTAS AIRLINES
The new kid on the block in long-distance air travel is Qantas, which in March launched a direct flight between Perth and London using Boeing 787-9 airliners, which cover the 14,500km in 17 hours and 20 minutes.
EMIRATES AIRLINES
Back in March 2016 it was Emirates which laid claim to the long-distance travel crown. An Airbus 380 left Dubai and touched down in Auckland on March 2, 2016, after traversing 14,200km in 17 hours and 15 minutes.
"Emirates will be using flexible routes, which can vary by day, taking advantage of tailwinds and avoiding headwinds to reduce the time in the air," Emirates said at the time.
SPACEX
This may seem a bit of a stretch at the moment, but if you are to believe Elon Musk, flights to Mars will begin early next year. In March, The Daily Telegraph quoted the billionaire tech entrepreneur as saying humankind must colonise other planets before "world war three" breaks out.
Musk's company SpaceX is designing a rocket for interplanetary travel, and he estimated that "up-and-down flights" to the red planet should start in early 2019. Let's hope stopovers are out of the question.


Source :South China Morning Post