Indonesian ride-hailing giant Go-Jek is set to enter Singapore, Thailand, Vietnam and the Philippines markets "in the next few months".
In a press release on Thursday (May 24), the company said it will invest US$500 million (S$671 million) in its international expansion strategy. It said that the expansion will start with ride-hailing but the ultimate aim is to "replicate the multiple-service business model that has made it the market leader in Indonesia".
Go-Jek added that it is currently working with regulators and other stakeholders across the region to pave the way for the new operations.
"The companies will be run by local founding teams, with Go-Jek providing technological support and expertise gathered over the past three years as Indonesia's most revolutionary tech business," said the press release.
"The local companies will determine their own brands and identities to ensure good traction in each new market."
Go-Jek's announcement on Thursday confirmed reports that emerged last month about the Indonesian ride-hailing giant's plan foray overseas.
Set up eight years ago, the popularity of the ride-hailing app for motorcycle taxis in Indonesia's capital Jakarta allowed it to expand rapidly outside of the city, and widen its breadth of operations to include a cashless payment app and even lifestyle services.
In its release on Thursday, the company said this international expansion comes following "many months of detailed planning and market research", after its latest fundraising round to expand its presence in South-east Asia brought in investors such as the likes of Astra International, Google, JD.COM, Meituan, Tencent and Temasek.
Overseas growth has been on the cards "for a long time" said its president Andre Soelistyo, but it wanted to ensure that the plan is initiated when it is in "the strongest possible position" to do so.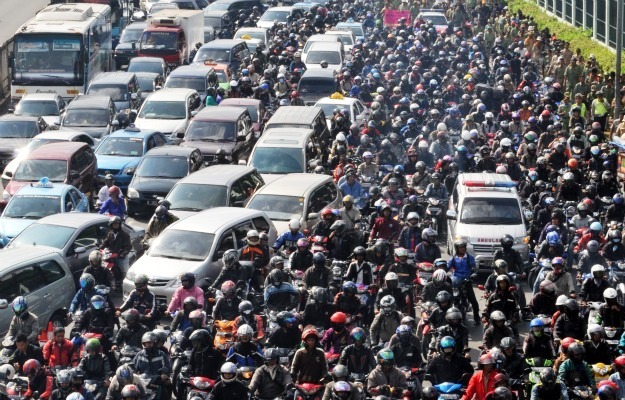 "Our most recent funding saw the addition of a significant number of strategic investors both Indonesian and global. We are therefore confident that we have the support needed to take one of the most amazing growth stories in the world from being an Indonesian phenomenon to a regional one," he added.
A play on the Indonesia word for motorbike taxis, Seasia previously reported should Go-Jek choose to venture into Singapore, it is unlikely to offer its services on two-wheels, as motorcycles are not allowed to be used for point-to-point transport services, unlike taxis and private hire cars.
For its expansion, the company said it will seek out local partners with interests and expertise in each of the new markets to ensure the new operations benefit from as much deep and varied market knowledge as possible.
"Our role will be to act as advisors, giving the new companies the benefit of our operational and development experience so they can take the spirit with which we created Go-Jek and find the best way to achieve that locally," said its chief executive officer and founder Nadiem Makarim.
Coming on the heels of Uber's exit on May 7 and Grab's subsequent moves in light of its new-found dominance after acquiring its rivals South-east Asian operations, Go-Jek hopes it can woo over commuters and drivers who are feeling hard done by.
Mr Makarim said: "Consumers are happiest when they have choice and at the moment, people in Vietnam, Thailand, Singapore and the Philippines don't feel that they're getting enough when it comes to ride-hailing.
"We hope that as we arrive in new markets, we will quickly become everyone's go-to lifestyle app. That is our aspiration. In the meantime, we hope our presence will provide the welcome competition markets need to thrive."
In the meantime, while Grab's acquisition of Uber is still under review by the Competition and Consumer Commission of Singapore (CCCS), homegrown carpooling app Ryde Technologies and India's Jugnoo have dipped their toes into the ride-hailing market with fixed-fare private-hire car service RydeX and the Jugnoo app.
Source : TODAY Online | Vulcan Post