Credit by Featured Image Caption © Seasia
Head to Head is back, and as always, aviation will be on top of the list for us to come up with.
This time around, we are putting both low-cost airlines side to side, which is booming the industry pretty well within these recent years.
SCOOT - SINGAPORE
1. Scoot Airlines is the low-cost subsidiary of Singapore Airlines, launched in 2012.
2. Based in Singapore and serving 64 destinations in 15 countries, mostly in Asia-Pacific. They recently added Athens, Greece, as their first European destination and announced flights to Honolulu, US, (starting December 2017) and Berlin, Germany, (starting H2/2018).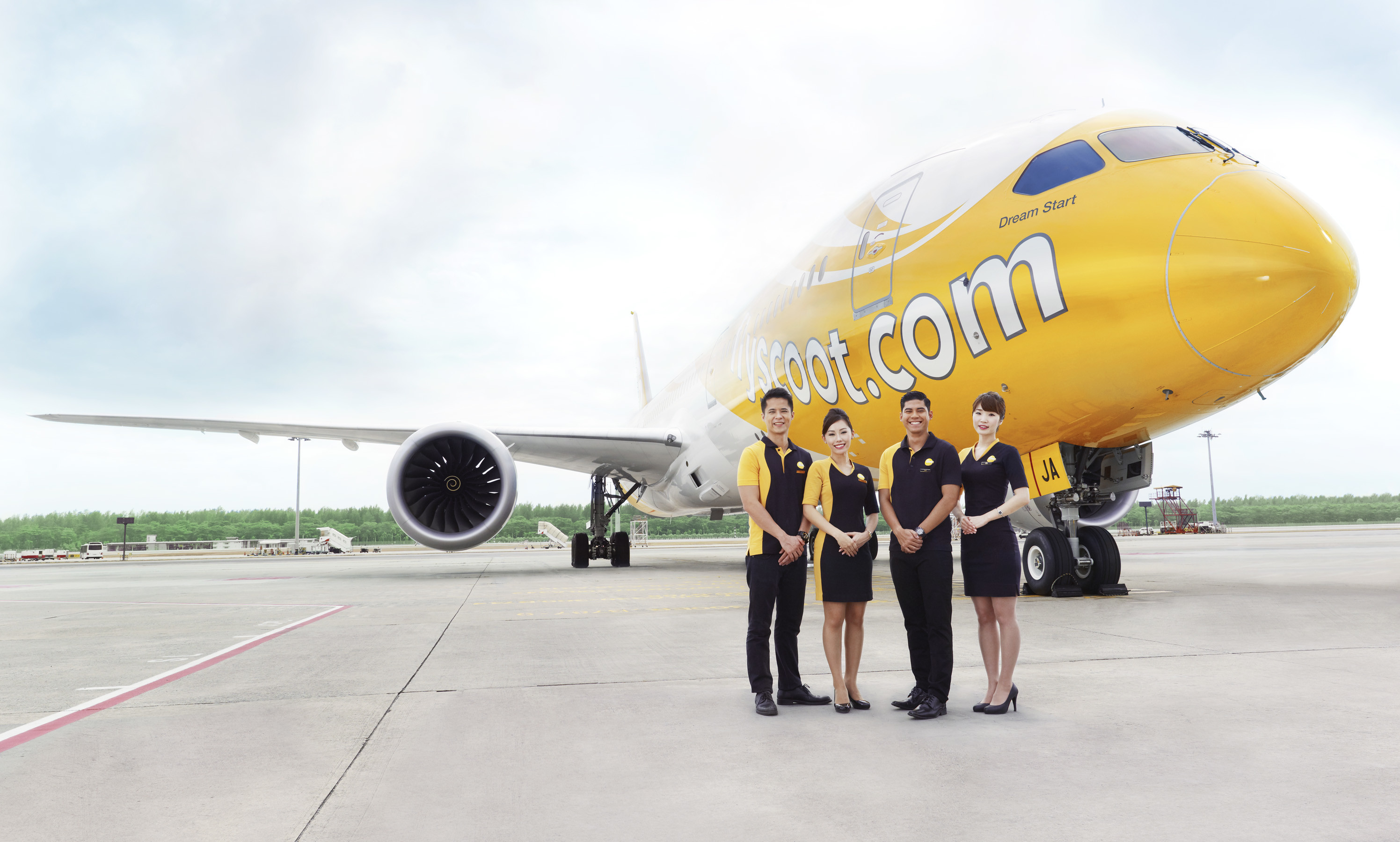 3. The airline's logo is as follows:
4. Scoot's cabin crew uniform, meanwhile:
5. Scoot is using a fleet of 40 Boeing B787 Dreamliner and Airbus A319/320 with an average age of 4.6 years. The fleet size is 24 Airbus 320s and 16 Boeing 787 Dreamliners.
6. SkyTrax rates Scoot a 3 (out of 5) star airline, comparable to other low-cost carriers around the world. AirlineRatings gives them a 5 (out of 7) star safety rating, with two stars missing to the lack of completing the voluntary IOSA airline audit. That puts them behind local low-cost competitor Jetstar (7*) and on par with other regional LCC like AirAsia Malaysia and Lion Air Indonesia.
7. Scoot Air provides a low-cost alternative in an Asia from a country with tight regulations and high safety standards and Scoot hasn't had any of disasters that plagued regional competitors Lion Air or AirAsia.
8. Scoot is expanding their long-haul flights to the US and Europe, making them an interesting alternative to full-service carriers due to their upscale options and choice of secondary cities like Athens and Berlin!
9. Scoot has a partnership with Nok Air in Thailand and formed a subsidiary NokScoot, which you can book through the Scoot website, similar to the various AirAsia subsidiaries.
VIETJET AIR - VIETNAM
1. VietJet Aviation Joint Stock Company trading as VietJet Air or Vietjet, is an international low-cost airline from Vietnam.
2. It was the first privately owned new-age airline to be established in Vietnam, being granted its initial approval to operate by the Vietnamese Minister of Finance in November 2007.
3. The airline logo is as the following image:
4. Touching on this airline's cabin crew uniform, once, it has hit the headlines in recent years and has become known as 'bikini airline'. But here's the image of their official cabin crew proper uniform: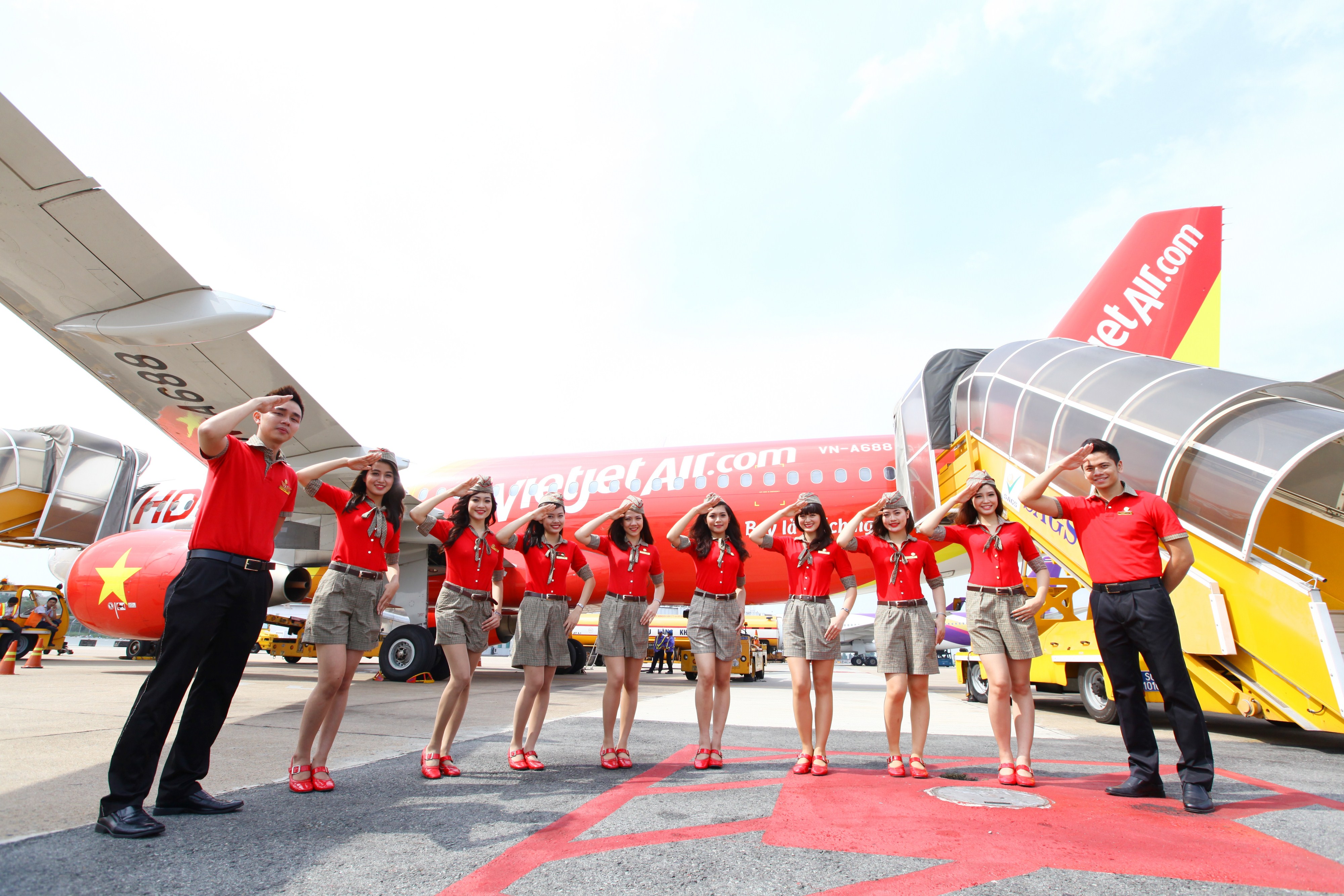 5. As of its launch in December 2011, it became the second private airline to offer domestic service in Vietnam, as well as the fifth airline overall to offer civil domestic flights.
6. VietJet Air's first flight was operated on 25 December 2011, flying from Ho Chi Minh City to Hanoi.
7. On 9 February 2013, the airline launches its first international flight between Ho Chi Minh City and Bangkok becoming the first Vietnamese private airline to enter the international market.
8. VietJet Air serves 23 domestic and 10 international destinations. Vietjet Air was a launch customer of A321 Neo in Southeast Asia.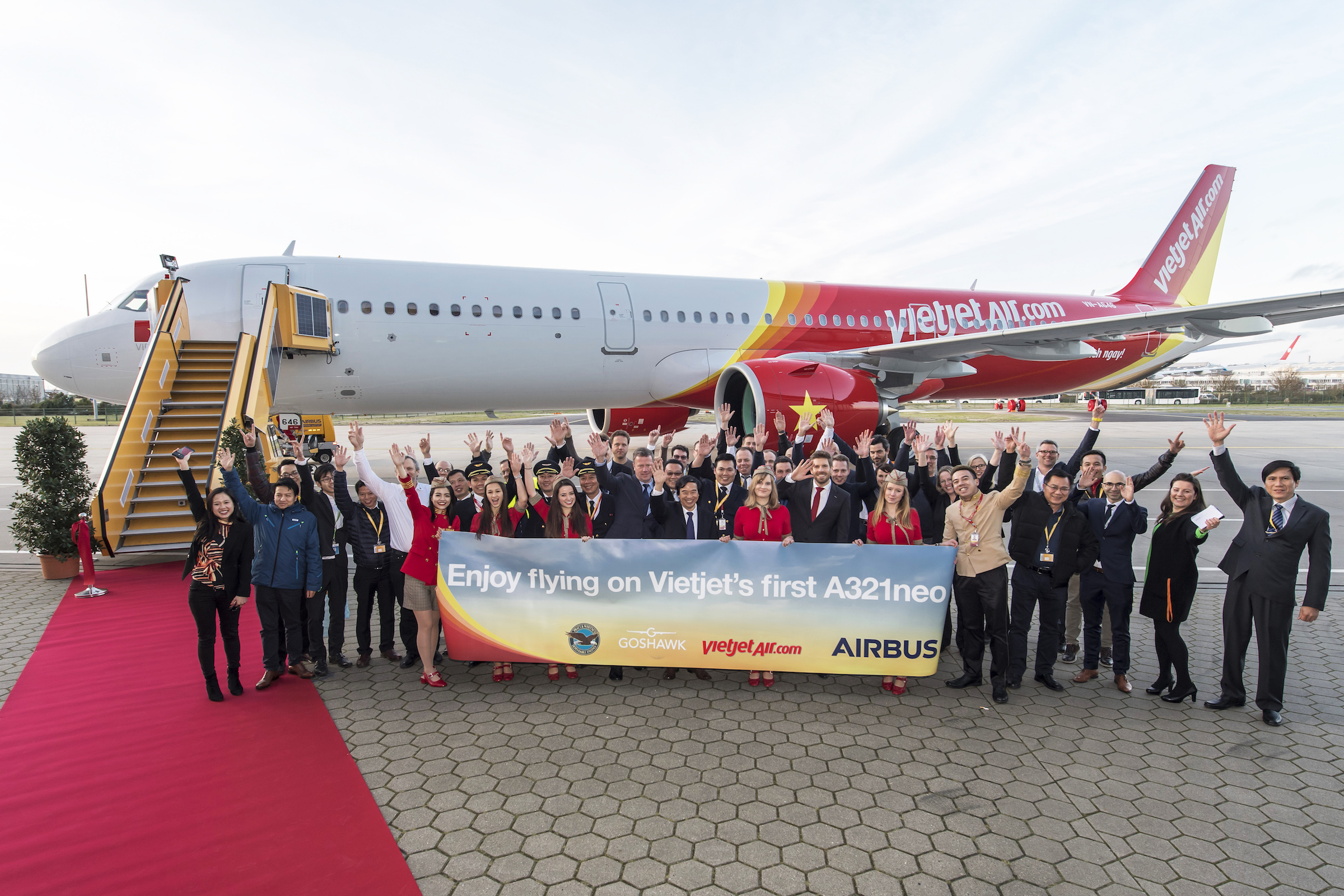 9. As of 27 March 2018, the total VietJet fleet is recorded as 55 in number which includes the following aircraft; 24 AirbusA320-200, 30 Airbus A321-200 and 1 Airbus A321 Neo. Meanwhile, the airline's order list are as follows: Airbus A321-200 (7), Airbus A321 Neo (72) and Boeing 737 Max 200 (100).
10. In the future, the airline plans is to paint one of their aircraft as Vietnam national under-23 football team and Park Hang-seo livery during 2018 AFC U-23 Championship

Source : Various source including Scoot and VietJet Air's official website, Wikipedia
Proud
18%
Sad
5%
Excited
32%
Indifferent
5%
Inspired
32%
Amazed
9%