Credit by Featured Image Caption © The San Diego Union-Tribune
The Jakarta-Bandung high-speed railway project, a joint effort between China and Indonesia and the first of its kind in South-east Asia, is ready for construction, according to China Railway Corp (CRC).
The company said in a statement last Friday (June 29) that as of June, major progress has been made at 22 key construction sites.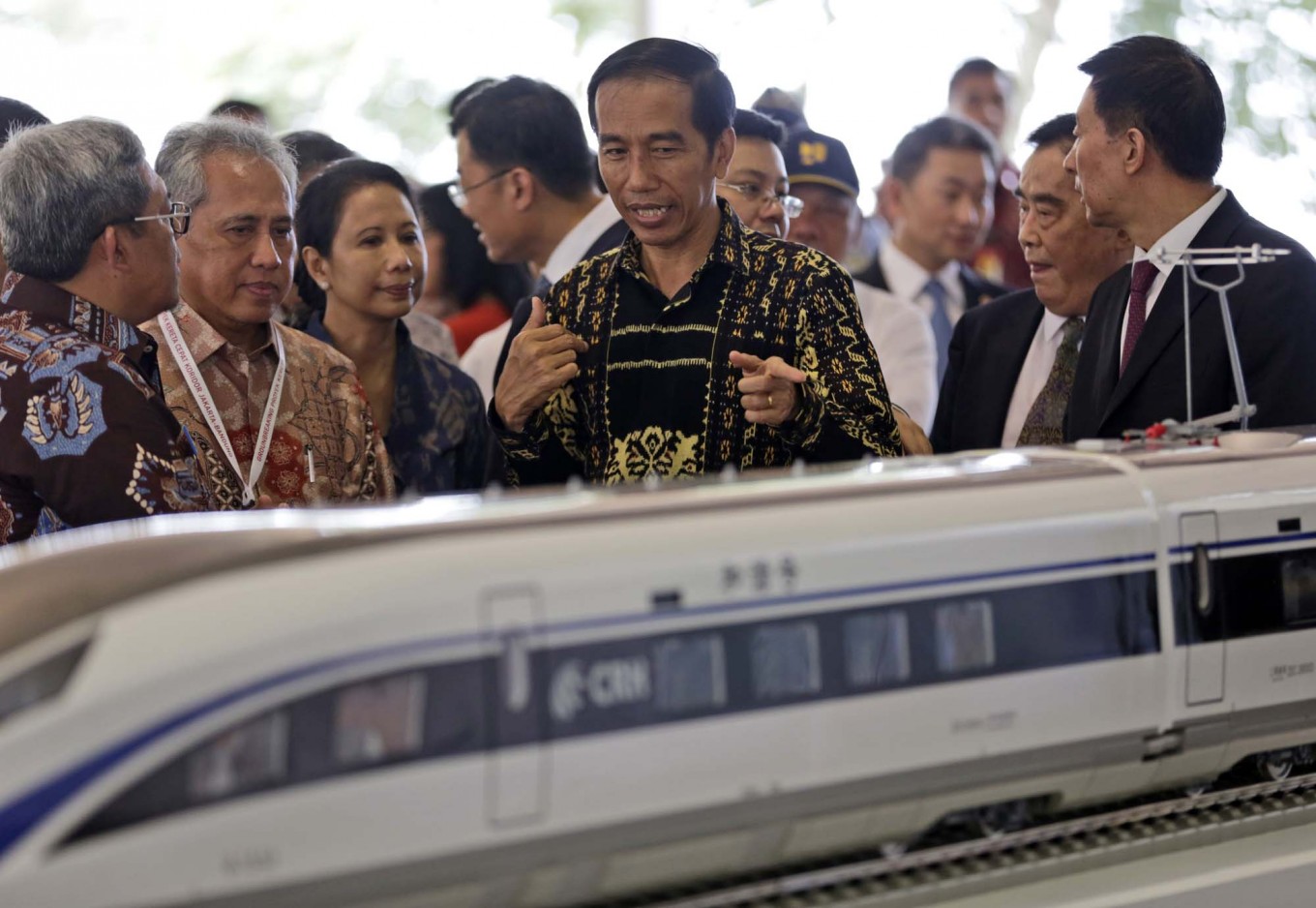 Issues related to the project's licensing and financing have been gradually resolved and land acquisition work has made breakthroughs.
CRC, the world's largest railway operator, said that the design of the 142km rail line, connecting the Indonesian capital Jakarta with West Java's capital Bandung, is based on China's railway technological standards - which are safe, reliable, advanced and long-tested - and take full consideration of the local weather and geological conditions, traditions and cultures, as well as lifestyles.
The trains will have a maximum design speed of 350km/h on the four-stop rail line, and travel time between Jakarta and Bandung is expected to be cut from more than three hours on the current line to about 40 minutes on the high-speed rail line.
The project is the first to use China's high-speed railway standards, technologies and equipment on a foreign line. It will be carried out by a China-Indonesia consortium of companies - Kereta Cepat Indonesia China - and will be funded mainly by loans from China Development Bank.
The line will offer not only a convenient and comfortable journey to the local people and mitigate the difficulties of travel between the two major cities, but also help to attract investment and boost commercial development and tourism along it, according to China Railway Corp.
The project is expected to stimulate the growth of Indonesia's construction equipment and material industries, and will create more job opportunities, CRC said.
Currently, more than 2,000 local employees work for the project and the number is expected to increase. CRC also said it will continue to train local employees and support Indonesia's efforts to develop its own high-speed rail professionals.
China and Indonesia signed an agreement in October 2015 to establish a joint venture to build and operate the Jakarta-Bandung high-speed railway. The line's groundbreaking ceremony was held in January 2016.
However, construction was postponed due to issues ranging from funding to land acquisition, local media reported.
China now operates a high-speed rail network of more than 25,000km, accounting for more than 60 per cent of the world's entire high-speed railways. By the end of 2020, China will have owned at least 30,000km of high-speed rail lines, according to the Transport Ministry.
China's high-speed railway network has been built at a cost that is at most two-thirds of that in other countries, according to the World Bank.
Source: The Straits Times
Proud
40%
Sad
13%
Excited
20%
Indifferent
0%
Inspired
13%
Amazed
13%