Credit by Zaha Hadid Architects | Beijing Daxing International Airport
China is building a new airport in Beijing to relieve pressure from the overcrowded Beijing Capital International Airport, which is located in the northeastern suburbs.
Beijing Capital International Airport is one of the busiest, if not the busiest, airports in Asia with over 70 airlines flying to over 200 cities worldwide.
The country is already home to at least 139 airports with numerous connections to other airports and the new mega-airport in its capital would be its third.
The first being Beijing Capital International Airport and the second, Beijing Nanyuan Airport.
Construction of the airport, located on the border of Beijing and Langfang in Hebei Province, began on Dec 26, 2014. The development part of a major infrastructure initiative led by President of China Xi Jinping.
Built at the cost of US$12.14 billion, the yet-to-be-officially-named aviation hub is expected to be the world's largest international airport upon completion.
Here's what we know about the codenamed Beijing Daxing International Airport for now:
The Design
In 2015, Iraqi-British architect Zaha Hadid's architecture and design firm Zaha Hadid Architects (ZHA) unveiled its plans for Beijing Daxing International Airport.
Designed by ZHA in collaboration with ADP Ingeniérie (ADPI) and other consultants, it will draw inspiration from Chinese traditions, culture, and heritage.
The Facilities
By 2025, Beijing Daxing International Airport is expected to handle 620,000 aircraft movements, 20 million tons of cargo and mail.
It is expected to serve an initial 45 million passengers a year, before gradually increasing to 100 million passengers a year at full capacity, putting it on par with Hartsfield-Jackson Atlanta International Airport.
For now, it will have a 700,000 square meter terminal area, four runways, and 268 parking bays to accommodate the aircraft movements.
The airport is also expecting a total of seven runways in the future.
The airlines
Two of China's three major airlines, China Eastern Airlines Corp and China Southern Airlines Co, will relocate to the airport on completion.
China Eastern Airlines Corp the country's second-largest carrier by passenger numbers while China Southern Airlines Co operates more than 2,000 flights to 208 destinations daily.
Together, they will account for roughly four-fifths of the new airport's total traffic.
The Technology
China is no stranger to embracing new technology. In fact, 557 security channels at 62 Chinese airports are already using facial recognition.
And Beijing Daxing International Airport will be no different.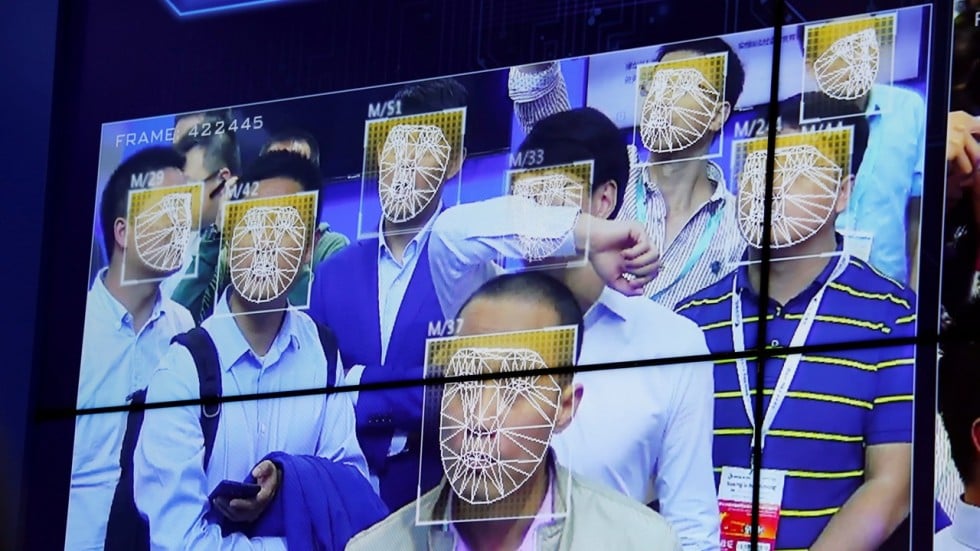 According to the South China Morning Post, the airport will feature cutting-edge surveillance technology, such as facial recognition, to ease bottlenecks at security and immigration screening.
This will also allow authorities to match users to their belongings so that unattended baggage can be easily tracked and assessed for security risk.
The connectivity
A traffic transfer center will also be built inside the new airport, an aggregation of high-speed railways, subway lines and intercity trains linking to urban areas.
A new high-speed Beijing–Xiong'an intercity railway is expected to open in September 2019. It will connect the urban area of Beijing, Daxing District of Beijing, the new airport, Bazhou, and finally Xiong'an.
The section between the airport to Beijing will operate at the speed of 250 km/h, cutting the end-to-end journey time to about 11 minutes.
Meanwhile, the new airport line of the Beijing Subway is currently under construction and will connect the airport to the urban area of Beijing. It will open in 2019.

Source : Travel Wire Asia
Proud
17%
Sad
17%
Excited
0%
Indifferent
0%
Inspired
33%
Amazed
33%