Credit by Photo by Rathish Gandhi on Unsplash
Some countries are so hard to get into, you could swear they're trying to discourage you from visiting.
But these things change. Countries open up. Their political situation stabilises, their governments focus on tourism, they drop all of those complicated, expensive visa requirements, and they're open for business.
But here, Traveller listed out what's happened in the countries below, which have never been easier for Australians to visit.
Might as well easier for you from other parts of the world, thus check them out.
CENTRAL ASIA
This is not one country but several, all of which have become much easier for Australians to enter in recent years.
In Kazakhstan, Kyrgyzstan and Georgia, Australian passport holders no longer need visas to enter – an effort on the part of those countries to attract more tourists. A similar thing has happened in Uzbekistan, which has dropped its Russia-style requirement for a letter of invitation to enter (though you'll still need a visa), and Azerbaijan and Tajikistan, the former now offering e-visas, and the latter allowing visas on arrival.
INDIA
India used to be strangely painful to get into. It wasn't so much the process once you arrived, but rather the visa, which involved either fronting up to the embassy, or filling out forms and posting your passport off and sitting and waiting.
Fortunately, India now offers an e-visa, which is relatively painless and cheap, provided you use the official website – indianvisaonline.gov.in – and not one of the dodgy sites trying to make money out of it.
VIETNAM

Obtaining a Vietnam visa was never particularly difficult – all it required was a visit to the consulate in a major city, and a wait of a couple of days. Since December last year, however, Australians have been able to apply for e-visas, which means no visit to the consulate, and no parting with your passport.
Again, ensure you use the official site, which has the easy-to-remember address of evisa.xuatnhapcanh.gov.vn, and you'll be good to go.
CHINA
China is still kind of a pain if you require a visa – you'll have to send your passport off and wait until it's mailed back. However, the country has also recently allowed visa-free access for certain visits.
You can stay for 72 hours without a visa if you're transiting through certain points including Guangzhou and Kunming, and 144 hours (six days) visa-free if you're in transit via Beijing, Shanghai, and several other ports.
IRAN
Here's a country you would expect would be a challenge to visit, and yet for Australians it's actually pretty easy.
Iran has been offering visas on arrival at its major airports for some time now – those visas used to allow a stay of 14 days, but they have now been extended to 30. Just fill out a small form when your plane touches down, and you're good to go.
ZIMBABWE/ZAMBIA
Previously if you'd hoped to visit both Zimbabwe and Zambia you'd have had to get two visas, and pay two visa fees. Now, however, there's the "Kaza UniVisa", a single visa that costs $US50, is available either online or from certain entry ports, and allows access to both Zimbabwe and Zambia for 30 days.
You can also cross into Botswana for a day trip with this visa. It's hoped that Angola and Namibia will soon be joining the UniVisa system, too.
SRI LANKA
Sri Lanka is similar to India. You used to have to apply for a visa the old way, by posting or dropping off your passport, with an application form and a photo, and waiting for it to be returned – hopefully containing a visa sticker.
Now, however, the country has an "ETA", or electronic travel authority, which can be secured online for a fee of $US35. The easing of political tensions in Sri Lanka, particularly in the formerly war-torn north, have also made the country a lot easier to visit.
LEBANON
There were a few reasons Lebanon used to be difficult to visit, not least among them the security situation there, which has been dire in the last few years.
Now, however, tensions are easing, and most of the country is rated "high degree of caution", the second-lowest security warning, by Smart Traveller. Lebanon also now offers Australians visas on arrival, which are free and valid for 90 days.
EGYPT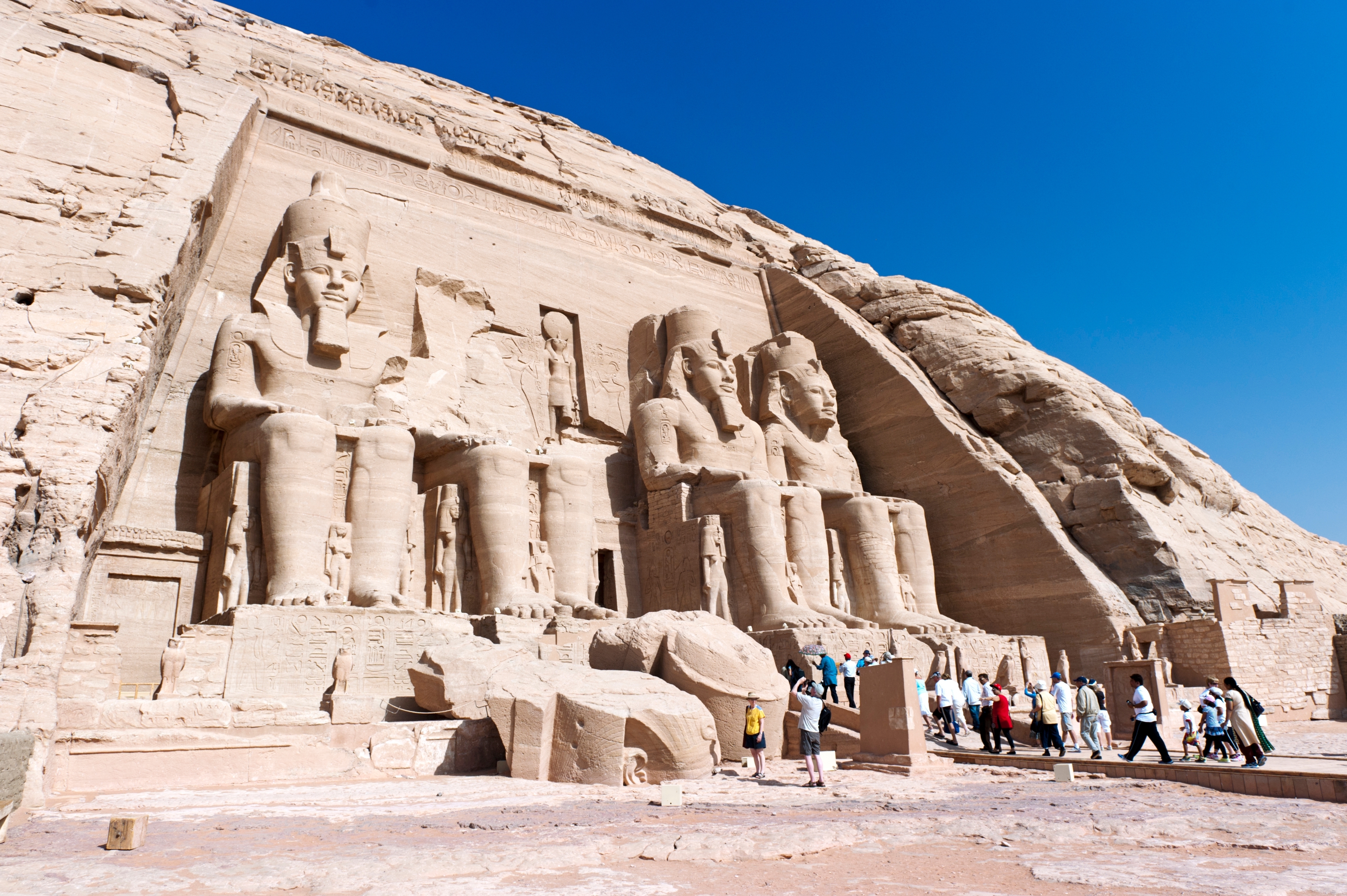 Egypt is another country that has been difficult to visit recently, mostly due to security concerns. And to be fair, the country is still rated "reconsider your need to travel" by DFAT.
However, there have been no major incidents targeted towards tourists (outside of the Sinai Peninsula) in the last few years, and visitors have begun to return. A new visa on arrival system has also helped ease travellers' passage.
ANGOLA
Maybe you've never thought of visiting Angola before, and that would be understandable. The country was in the civil war up until 2002, and until recently it had an overly complicated, Soviet-style visa system.
Now, however, things have changed. In March this year, Angola introduced e-visas, available to Australian visitors. It's never been easier to get to this new frontier of African travel.
Source : http://www.traveller.com.au/visas-for-australian-travellers-10-countries-that-are-now-much-easier-to-visit-h13lub
Proud
21%
Sad
33%
Excited
9%
Indifferent
9%
Inspired
9%
Amazed
18%