Credit by President Joko "Jokowi" Widodo (right) shakes hands with Australian Prime Minister Scott Morrison in Jakarta on Friday © Setkab RI
ECONOMY
Indonesia
Prime Minister Scott Morrison Meets with Indonesian President Joko Widodo to Discuss Regional Strategy
Australia and Indonesia have pledged closer strategic ties in the Indian and Pacific Oceans in what is being seen as a sign of growing concern about China's militarisation in the South China Sea.
The joint declaration, released after the meeting between Prime Minister Scott Morrison and Indonesian President Joko Widodo, makes no specific reference to China, but makes several mentions about concerns relating to the, "rules-based regional architecture".
The elevation of Indo-Australian security ties to a Comprehensive Strategic Partnership was formalised by Mr Widodo and Mr Morrison at a signing ceremony at the Presidential Palace in Bogor.
ABC reports the Joint Declaration talks of "the threats of conflict" and "shifts and challenges" in the "dynamic region" both countries share.
Free trade deal sealed after eight years
The two leaders also emerged from their meeting to announce the conclusion of a free trade deal, eight years in the making.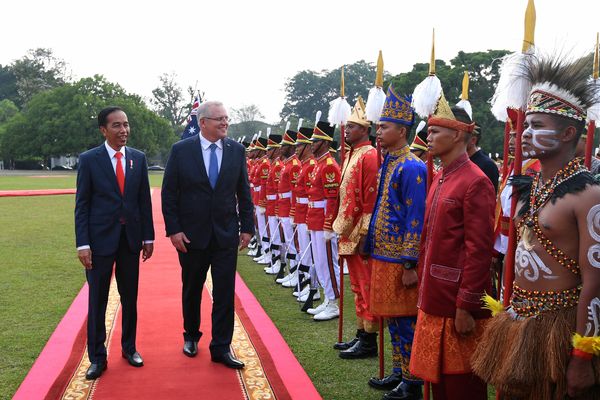 According to The Jakarta Post, the Foreign Ministry's East Asia and Pacific director, Edi Yusup, previously said Jokowi's meeting with Morrison would likely result in the finalization of two partnerships on the Indonesia-Australia Comprehensive Economic Partnership Agreement (IA-CEPA) free trade agreement and the Strategic Comprehensive Partnership.
It is also expected that Jokowi and Morrison will witness the signing of three memorandums of understanding on transportation, the creative economy and cybersecurity.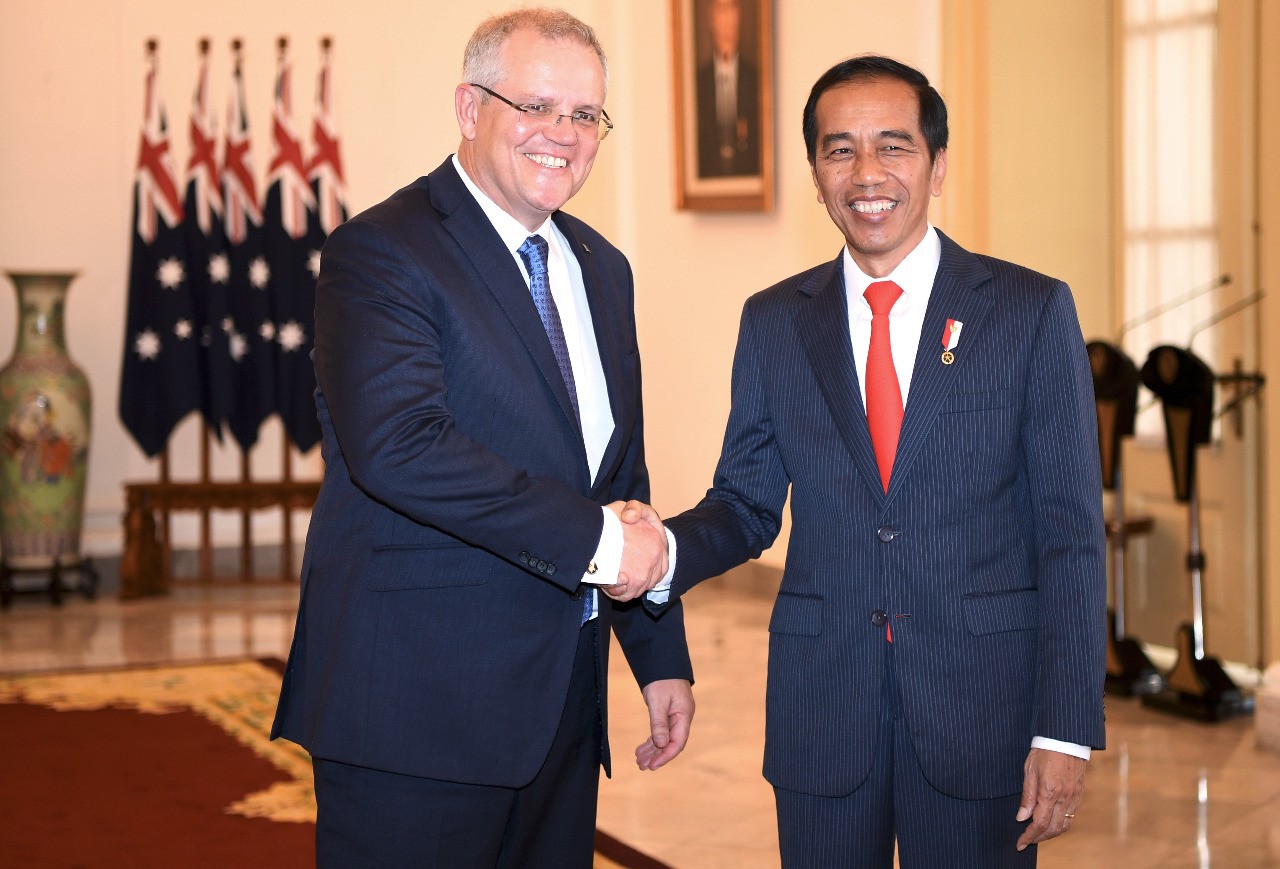 Although Indonesia is Southeast Asia's largest economy and Australia the 13th largest in the world, their trading relationship is limited and neither count the other as a top partner.
Boosting exports, including by securing market access for Indonesian products through free trade agreements (FTAs), is also a priority for Widodo's government as it tries to put a floor under the country's falling rupiah currency.
Australia was the 14th-biggest buyer of Indonesian exports in 2017, while Indonesia is Australia's 13th-largest trading partner, with Australia putting two-way trade at A$16.4 billion (US$12 billion) in 2016 to 2017, Borneo Post reports.
Proud
100%
Sad
0%
Excited
0%
Indifferent
0%
Inspired
0%
Amazed
0%