Credit by Featured Image Caption © Source
Malaysia's King, Sultan Muhammad V, on Thursday (Aug 30) cancelled his Sept 9 official birthday celebrations and the royal tea reception.
In a statement, Comptroller of the Royal Household Datuk Wan Ahmad Dahlan Abdul Aziz vowed that the allocated funds would be returned to the government via the Tabung Harapan Malaysia.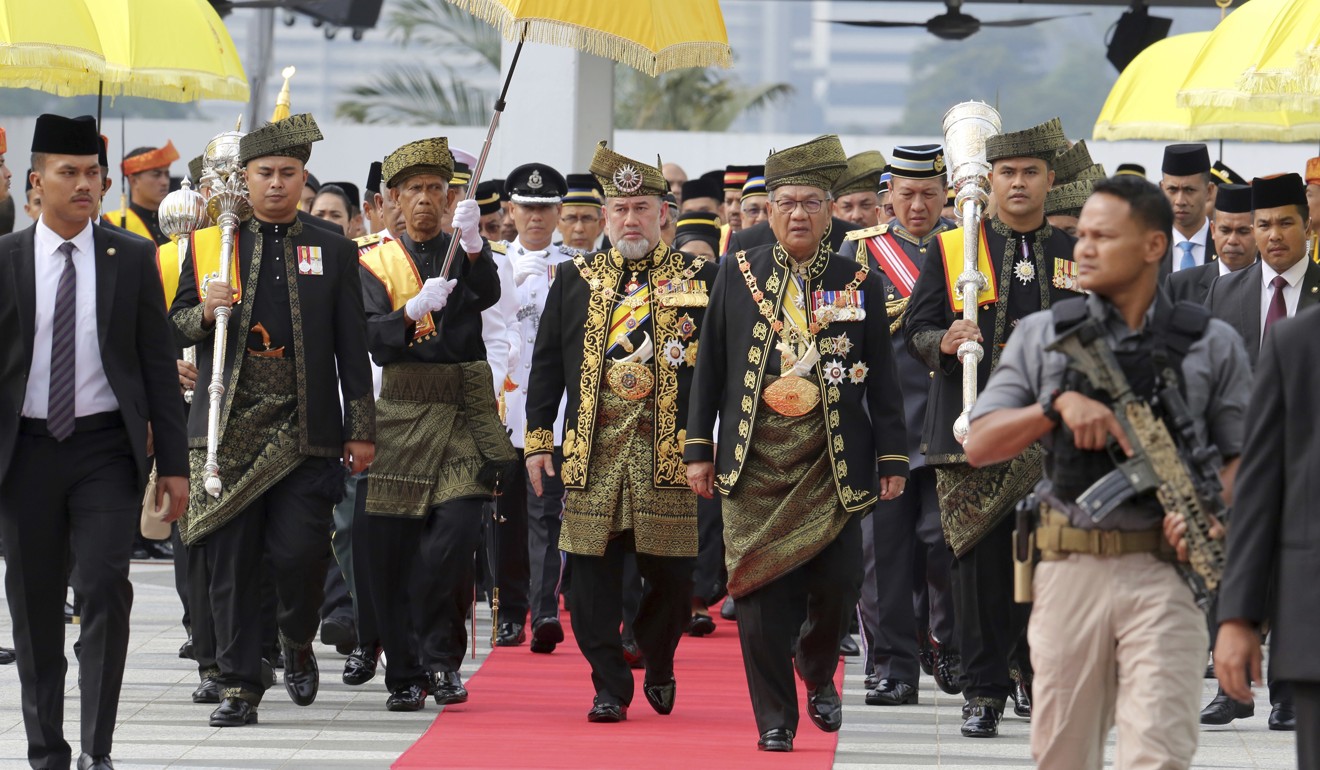 "His Majesty Sultan Muhammad V expresses his gratitude to the Government who had planned the official events in conjunction with his official birthday celebration for 2018," the statement read.
The statement, however, went on to state that the other events in conjunction with the King's birthday would go on as planned.
Indirectly, for the first time ever, the King will also not be conferring any titles during his official birthday celebrations, MalaysiaToday online portal reported according to royal sources.
It is understood that Sultan Muhammad V has informed the Prime Minister's Office and his fellow sultans of this unprecedented move.
Traditionally, there would be a vetting committee, chaired by the Prime Minister, which includes, among others, the Chief Secretary of the Government and the Inspector-General of Police.
This committee would study and make recommendations for the key titles, particularly for the Tun, Tan Sri and Datuk awards.
Recipients would be often informed officially at least two weeks before the investiture ceremony to enable them to make preparations, which include a rehearsal at the Agong's Palace.
"This time, many whose names were proposed and submitted found that no one has received any official notification. In short, there is no honours list this year," said a source.
Curious enough to know about how Malaysia's King like? Here are 5 things to know about him.
1) He is one of the youngest Malaysian Kings
Sultan Muhammad V is one of the country's youngest constitutional monarchs to ascend the throne. At 47, he is half the age of his predecessor, Sultan Abdul Halim Mu'adzam Shah, who at 89, was the country's oldest monarch, reported the BBC.
A few other sultans were reportedly in their 40s when they were sworn in as monarch.
2) He has no queen by his side
He is the first Yang di-Pertuan Agong in history to reign without a queen consort or Raja Permaisuri Agong in Malay. But he is not without company at home - he keeps horses, cats, chickens and birds as pets, reported The New Straits Times, which shows his gentle nature.
3) He bonds with people, assists those in need
To promote a healthy lifestyle and unity among his people, he has held walkathons in Kota Baru, which have seen large numbers of participants, reported The Star and The New Straits Times.
Reportedly popular with his people, he is also known for promoting welfare and for his philanthropic ways such as giving houses to flood victims.
4) He enjoys extreme sports
He loves four-wheel-drive vehicles and is keen on extreme sports like off-road driving, archery and endurance challenges, reported The Star. He also enjoys horse riding, golf, football and bowling.
5) Known to be a devout Muslim
Sultan Muhammad V is known to visit mosques around the Kelantan state and pray with the congregation. He is accompanied by his Islamic teacher when he travels abroad, reported the Malay Mail.
He did diplomatic and Islamic studies at St Cross College at the University of Oxford and the Oxford Centre for Islamic Studies. As king, he is regarded as the symbolic head of Islam in the country.

Source : The Straits Times, Malaysia Today and AsiaOne.com
Proud
78%
Sad
0%
Excited
4%
Indifferent
2%
Inspired
2%
Amazed
15%