Credit by Featured Image Caption © Source
Three Japanese Maritime Self-Defense Force destroyers, including the country's largest, JS Kaga, arrived at Tanjung Priok Port in North Jakarta on Tuesday morning (18/09), as part of a two-month deployment in the Indo-Pacific region aimed at improving naval cooperation.
Indo Southeast Asia Deployment 2018 seeks to enhance the Japanese navy's operational capabilities, while promoting cooperation and interoperability with partner navies.
The Japanese fleet will conduct a joint exercise with the Indonesian Navy, Rear Adm. Tatsuya Fukuda, commander of Escort Flotilla 4, said during a press conference.
"The deployment exercises are aimed at increasing strategic capacity of the force and cooperation with partner navies, while also making an active contribution to peace and stability in the Indo-Pacific region," Fukuda said.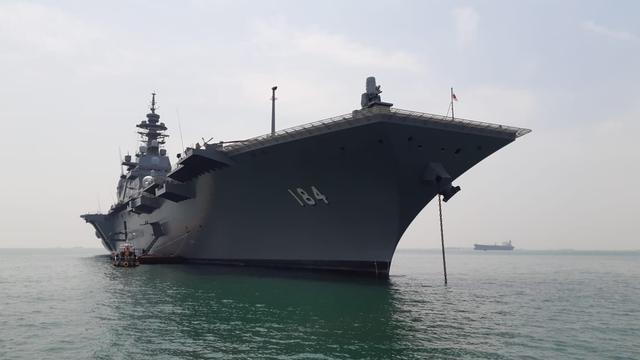 Escort Flotilla 4 includes the helicopter destroyer JS Kaga and escort destroyers JS Inazuma and JS Suzutsuki, comprising around 800 officers and crewmembers in total. The fleet departed from Japan on Aug. 26 and made its first stop in the Philippines. After Indonesia, it will continue to Sri Lanka, India and Singapore.
Fukuda said this deployment is part of Japan's Free and Open Indo-Pacific Strategy.
Japan sent JS Kaga's sister ship, JS Izumo, on a similar tour of the South China Sea and Indian Ocean last year.
According to Reuters, the Japanese submarine JDS Kuroshio joined Escort Flotilla 4 for its first naval drill in the South China Sea on Monday. The country's growing presence in the disputed waters may be related to concerns over China's military activities in the region.
China claims most of the South China Sea, has bases on reefs and shoals it has reclaimed and has increased naval operations in the Indian Ocean.
However, considering China's claims, Fukuda said their military activities can be understood.
"Only when those activities are conducted without respecting international law will they be considered a threat," he said.
This year also marks the 60th anniversary of diplomatic relations between Indonesia and Japan.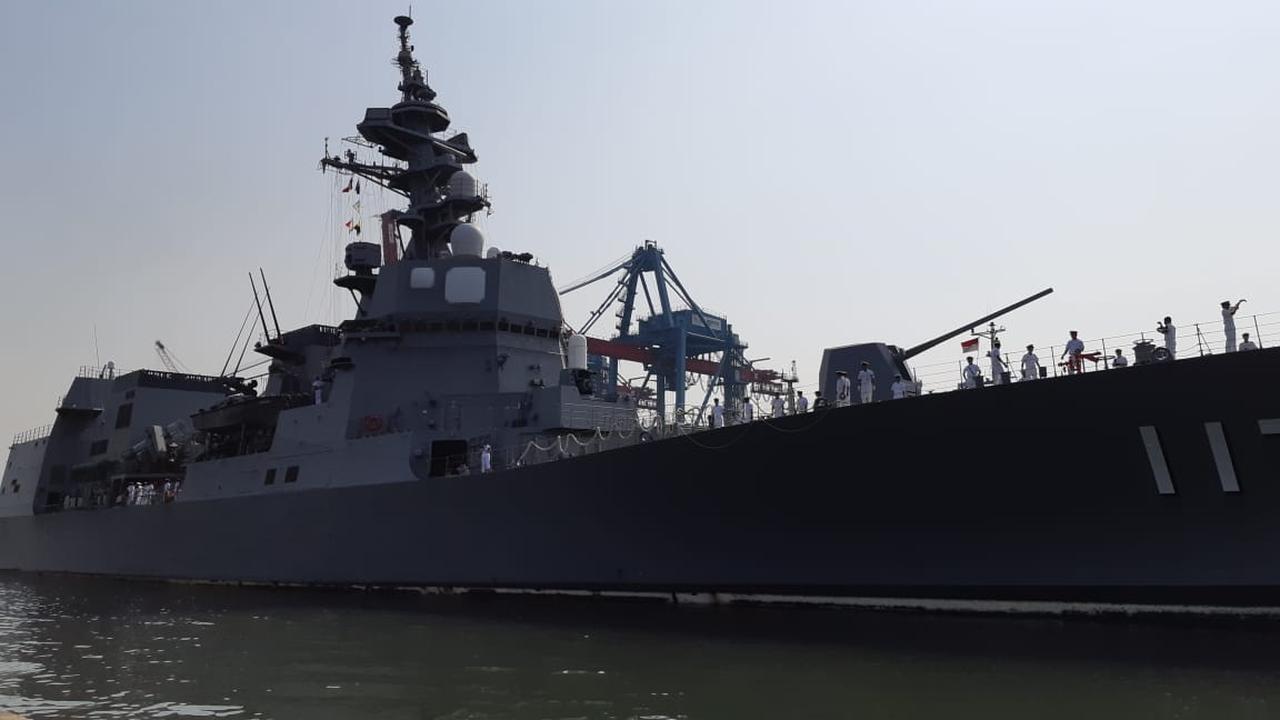 "This visit is important for all of us; to preserve and strengthen relations [not only] between our navies, but to further strengthen overall bilateral relations between Indonesia and Japan," said First Adm. Denih Hendrata, commander of the Indonesian Navy's Main Naval Base III.
According to Fukuda, the two navies will conduct training exchanges and improve cooperation on humanitarian assistance and mitigation of natural disasters.
"The Japanese Maritime Self-Defense Force and the Indonesian Navy have a mutual understanding on the importance of maritime order based on the rule of law and made our contribution to regional peace and stability," Fukuda said.

Source : Jakarta Globe
Proud
11%
Sad
0%
Excited
56%
Indifferent
0%
Inspired
0%
Amazed
33%