Credit by MotoGP Thailand © The Nation Multimedia
A sleepy Thai town with dreams of reinventing itself as a global sports hub faces its first test this week when it hosts the country's first MotoGP.
Tens of thousands of visitors are expected to flock to Buriram, the main settlement of a steamy rice-farming area playing the unlikely host to the Thailand Grand Prix.
Organising a MotoGP, the pinnacle of motorcycle racing, is already a victory - but there is speculation that Formula One could be next in the sights of Buriram, whose racetrack is F1-certified.
With a population of just 30,000, Buriram has boomed in recent years on the back of multi-million-dollar investment in sports infrastructure.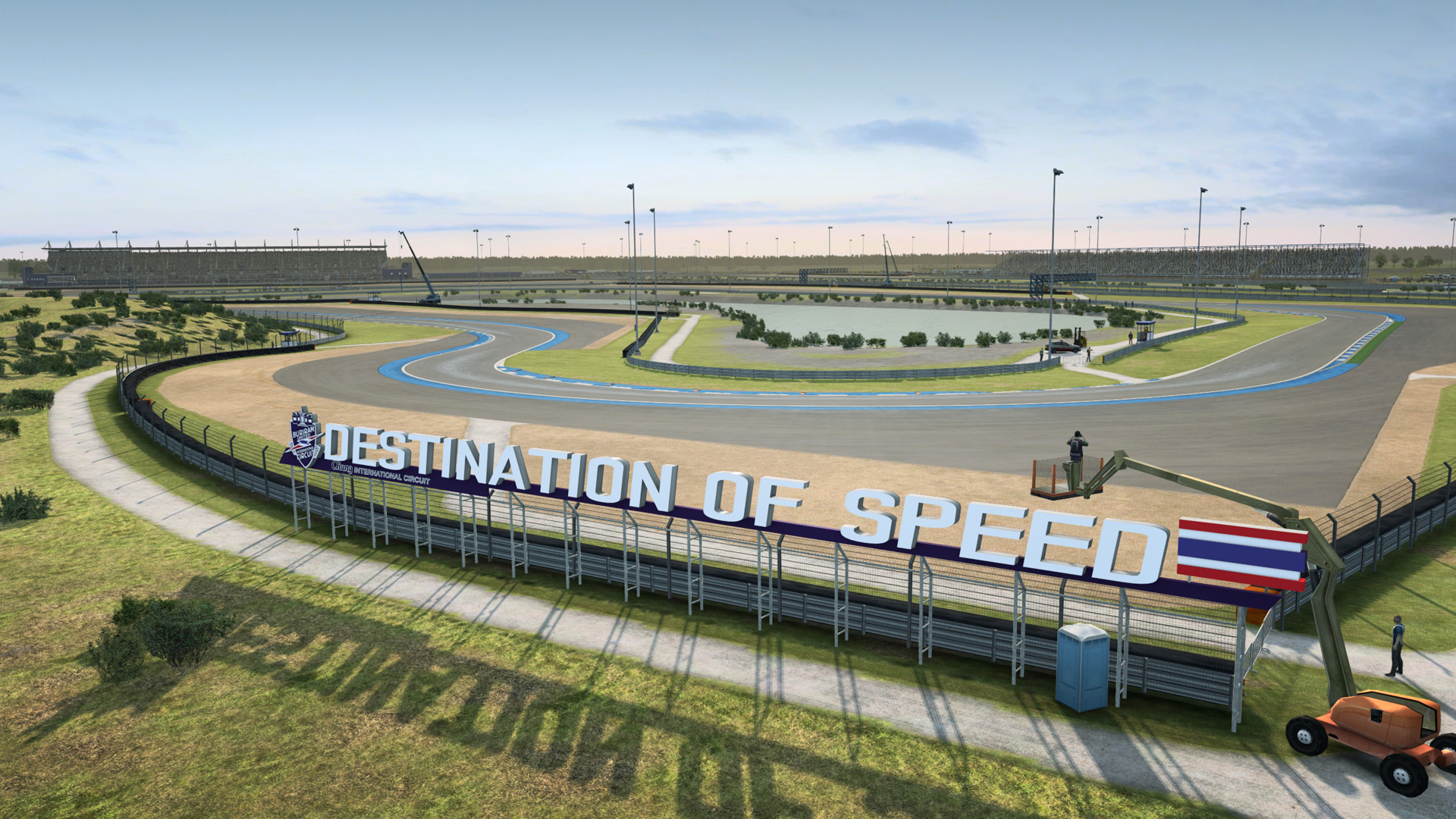 In 2011 came the "Thunder Castle", a 32,600-capacity stadium for Thai Premier League football champions Buriram United.
Three years later followed the US$60 million, Hermann Tilke-designed Chang International Circuit, which will now host one of the biggest sports events in Thai history.
Buriram got the nod for MotoGP after Bangkok scrapped moves towards a suggested Formula One night race on the streets of the Thai capital.
The MotoGP, which starts with practice sessions on Friday and culminates on Sunday, represents a step into the international limelight for the rural backwater.
Thailand has paid about US$3 million a year for the rights to hold the race for three years, according to local media.
"GLOBAL RECOGNITION"
For the money spent on the MotoGP, the payback is expected to run into billions of Thai baht (tens of millions of dollars).
Big-name sponsors include duty-free giant King Power - which also owns Leicester City Football Club - Thai beer company Chang, energy and banking firms as well as Southeast Asia's ride-hailing app Grab.
After MotoGP, there is much talk that Newin may try to entice the much bigger and higher-profile Formula One, fulfilling a long-held aspiration in Thai tourism and sports.
The mix of small towns and F1 has not always been sucessful, however. The Korean Grand Prix was dropped from the Formula One calendar only three years after it was unveiled in the rural county of Yeongam in 2010.
For now it is a guessing game as to whether Thais will show up in numbers. In a country where the daily minimum wage is about US$10, tickets start at US$60 for a seat in the stands and creep into the hundreds for VIP areas.
However, the early signs are good as tickets from the official MotoGP site are sold out.
"We have to evaluate after this first-year event," said Wandee Tiansawatkit, an advisor to the Buriram Hotel Club, adding that sentiment was "upbeat" about the race.
With millions of dollars at stake, the Thai government says it is prepared for the challenges.
"This is an important opportunity for our country to earn global recognition," Ruj Saeng-udom, the deputy governor of the Sports Authority of Thailand, told reporters.

Source : Channel News Asia
Proud
0%
Sad
0%
Excited
0%
Indifferent
0%
Inspired
0%
Amazed
0%