Credit by Dyson electric car © CAR Magazine
When James Dyson, the billionaire British inventor of the bagless vacuum cleaner, unveiled a plan to build an electric car plant in Singapore, it raised a few eyebrows.
Not only does the land-starved city state have some of the highest average salaries in the world, but it has also been nearly 40 years since Ford closed its factory in Singapore, effectively ending car production on the South-east Asian island.
"It is a bit of a surprise because of the cost base and no other car manufacturing plant being here," said Mr Shantanu Majumdar, a regional director at consultancy JD Power.
Dyson said on Tuesday (Oct 23) the decision was based on supply chains, access to markets and the availability of expertise, which offset the cost factor.
But what other factors could have influenced the decision? Why not head straight to the biggest electric vehicle market in the world, China, like rival Tesla?
Here's a look at some of the less obvious pros and cons:
1. HIGH COSTS V GENEROUS INCENTIVES
Compared with other global cities, Singapore has some of the highest average salaries in the world after tax, according to studies by Deutsche Bank. Land available for industrial use is scarce and expensive, and it ranks highly in general cost-of-living indexes.
But aside from its skilled engineers and scientists, for a high-tech firm like Dyson, Singapore offers generous incentive schemes.
Some schemes include tax breaks for five years, which can be extended, and grants that can cover up to 30 per cent of the cost of projects to improve business efficiency. Singapore declined to comment on whether Dyson benefited from any such schemes.
To shore up productivity in its manufacturing sector, which makes up less than quarter of its output, Singapore has focused efforts on attracting high-end manufacturers and those who adopt automated production processes.
2. SMALL MARKET V CHINA GATEWAY
Dyson may have decided to make electric cars in Singapore, but few are likely to be driven here - or anywhere in South-east Asia for that matter.
The number of privately owned electric vehicles in Singapore is in single digits, and Tesla chief executive officer Elon Musk has criticised Singapore for not being supportive of electric vehicles.
Singapore is one of the world's most expensive places to own a car because the Government strictly controls the vehicle population by charging owners a variable rate for the right to own and use a vehicle for a limited number of years.
By contrast, sales in China are forecast to almost reach 700,000 vehicles this year, more than double the combined sales from the United States and Europe.
But with one of the world's busiest ports on its doorstep, Dyson can roll a car off the production line in Singapore, and within the hour, it can be on its way to China or other sizable electric vehicle markets like South Korea or Japan.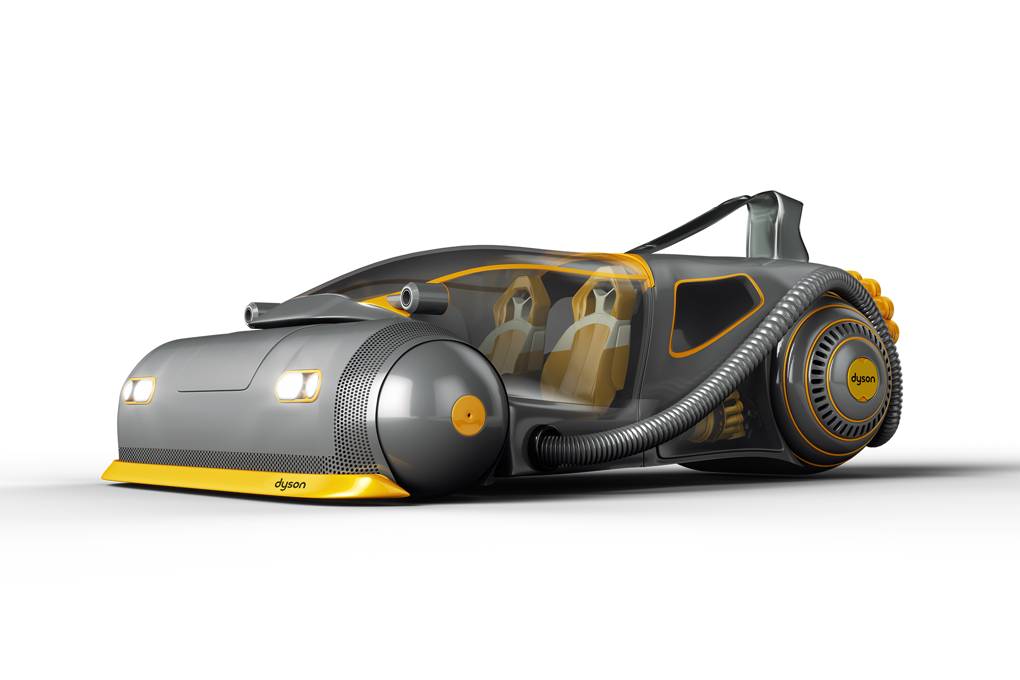 3. FAMILIARITY V NEW FRONTIER
Dyson's history with Singapore probably also played a role.
It already employs 1,100 people in Singapore, making 21 million digital electric motors a year. It also has manufacturing hubs in Malaysia - connected to Singapore via two road bridges - and the Philippines.
"This is obviously a surprise but since Singapore is at the heart of South-east Asia, Dyson would be best placed to source many components from neighbouring countries and, locally, assemble and manufacture the high-tech car here," said a corporate banker who deals with multinational firms in the region.
Another option for Dyson could have been to follow rival Tesla to the biggest market, China.
But China is becoming a crowded market for making electric vehicles and the government is reining in subsidies.
Meanwhile, Singapore has an extensive free trade agreement with China which lists various car types and car parts in its tariff-reduction schedule.
JD Power's Majumdar said intellectual property would be another consideration for Dyson.
"Intellectual protections are very strong in Singapore... It is definitely an advantage. When you are in China... you may not be so comfortable on that part."

Source : Reuters
Proud
100%
Sad
0%
Excited
0%
Indifferent
0%
Inspired
0%
Amazed
0%