Royal Brunei Airlines launched a new service connecting the Brunei capital, Bandar Seri Begawan, with Tokyo Narita on Friday, March 15.
According to Business Traveller, the airline's return to Japan marks the first time in more than two decades that the two countries have had a non-stop air connection.
Flights to Tokyo operate three times per week on Wednesday, Friday and Sunday, departing Bandar Seri Begawan at 0030 and arriving in Tokyo Narita at 0730. The return flight departs Tokyo at 1145 and arrives back in Brunei at 1710 that afternoon.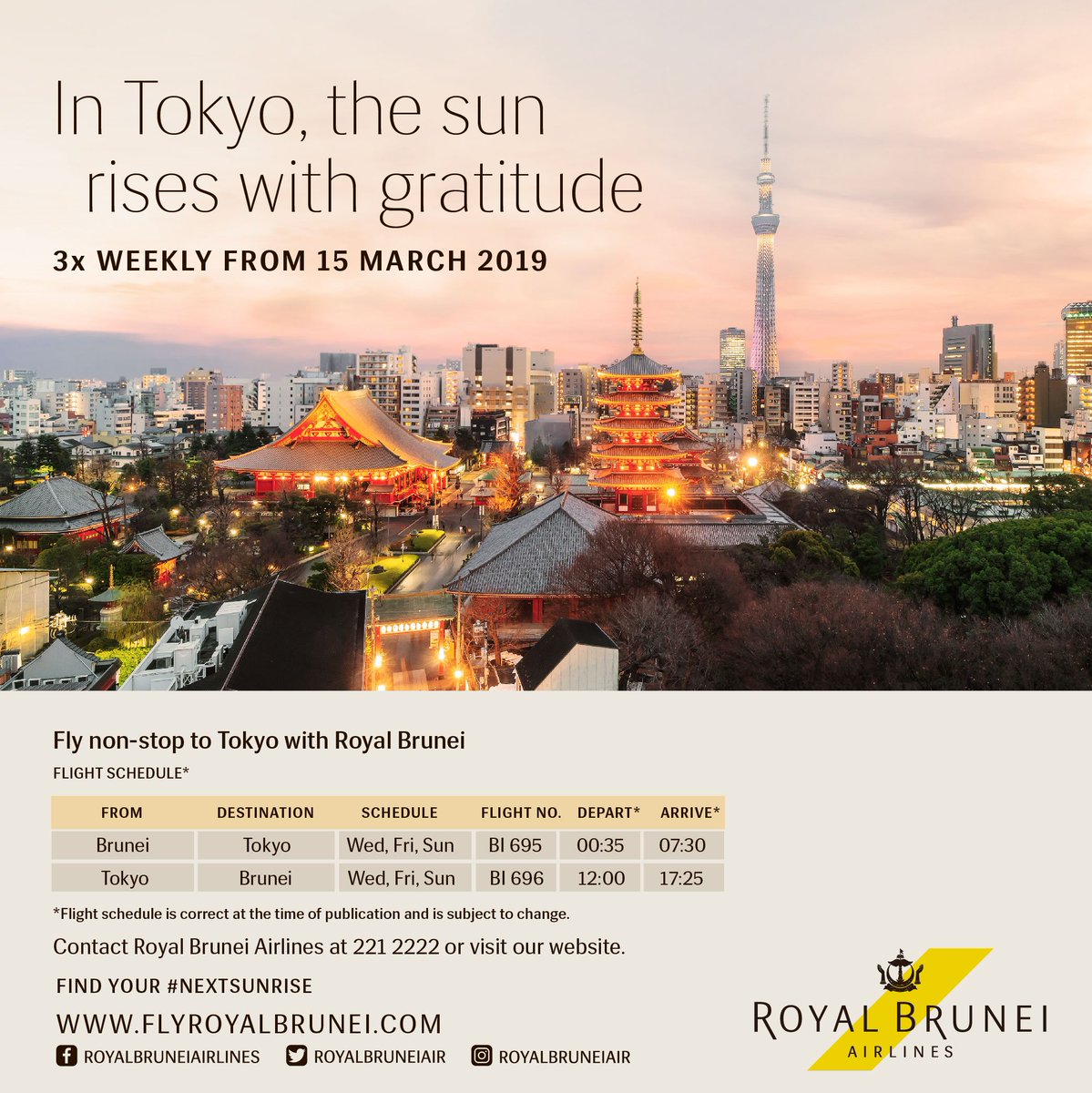 Karam Chand, Royal Brunei Airlines Chief Executive Officer, said to Aviation Tribune, "Our new route not only re-establishes a seamless connection between the two cities, adding Tokyo to the growing list of destinations is a very important decision for the company as we want to ensure each new route will provide Royal Brunei with strong revenue growth, enhance the network and add significant value to Brunei's economy."
The recent delivery of Royal Brunei's next-generation single-aisle aircraft, the A320NEO, is a key enabler for the airline to pursue route expansion given its superior economics.
To-date, Royal Brunei Airlines has received five brand new aircraft which has commenced services around the network. The last two A320NEO aircraft will be delivered in November this year, making the airline's fleet one of the youngest in the world at an average age of just two years.
Last year was a record year for Brunei with 278,100 visitors stepping on its shores via air travel, Borneo Bulletin reported. The addition of the RB direct flights to Tokyo and other codeshare flights is expected to increase the number of tourists from Japan to an estimated 18,000 from a modest figure of 5,400 last year.