Credit by Illustration | South China Morning Post/AFP
After shipping back garbage containers to advanced economies, Southeast Asian nations are fighting with legal and commercial means to reject being treated as the garbage backyard of wealthier nations.
The Philippine Congress, which convened on July 22, has discussed a bill that seeks to ban all garbage imports. The move came after the archipelago country returned 69 containers of waste to Canada.
Filipino Senator Franklin Drilon, who proposed the bill, said in a statement that he hopes it will "send a clear message to other countries that the Philippines is not a landfill".
"We must prohibit the importation of all kinds of waste or scrap, including recyclable materials. We should never allow our country to be a dump site," he said.
In recent weeks, Malaysia, Indonesia and Cambodia have also shipped back garbage exported by the United States, Australia, Canada, Western Europe and Japan.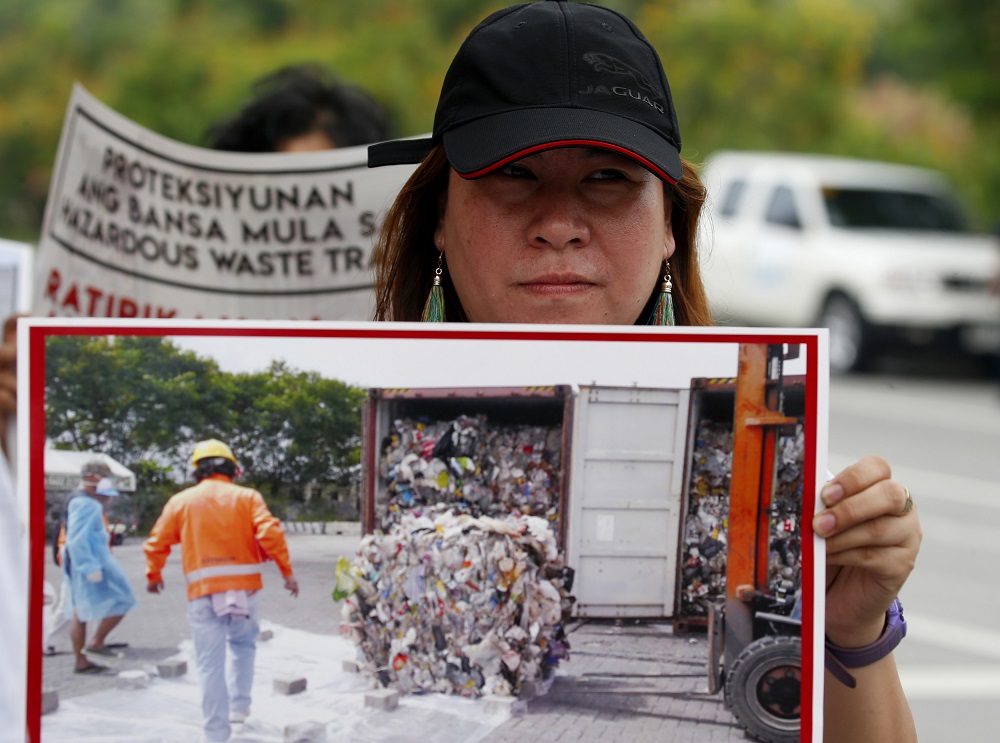 But returning the waste is just the first step. Like the Philippines, other Southeast Asian countries have announced plans to ban or limit all types of waste imports.
Thailand is looking to cease all imports of foreign plastic scrap by 2021. Vietnam has stopped issuing licenses for imports of paper, plastic, metal and other waste, and has cracked down on illegal shipments. The Indonesian Ministry of Environment and Forestry also plans to tighten rules on paper waste imports.
Abigail Aguilar, a campaigner with Greenpeace Philippines, welcomes the moves against waste imports. But she said regional action, not just unilateral policies, is key to stopping industrialized countries from dumping their waste in Southeast Asia.
"It's a good thing that these countries have policies against waste imports, but this is not enough. What will happen if one Southeast Asian country bans waste imports? The exporter will just ship to the neighboring country with less restrictions," Aguilar told China Daily.
Developed countries have been looking to Southeast Asia in the wake of last year's moves by China, which used to receive 45 percent of the world's plastic waste, to ban waste imports.
According to the Greenpeace policy brief "Southeast Asia's Struggles against the Plastic Waste Trade", published in June, the region's plastic waste imports surged by 171 percent to 2.26 million tons in 2018.
The environmental group said some of these imports were illegally shipped as "recyclable", even though they contained contaminated plastic and other mixed waste.
Greenpeace and other environmental groups in the region are calling on the 10-member Association of Southeast Asian Nations to include the banning of waste imports in the regional bloc's agenda, and to ensure all ASEAN countries ratify the Basel Ban Amendment.
The Basel Convention is an international treaty signed in 1989 that aims to reduce the movement of hazardous waste between nations.

Source : This is part of a story originally published on China Daily
Proud
100%
Sad
0%
Excited
0%
Indifferent
0%
Inspired
0%
Amazed
0%