A report released recently by Global Finance said despite the current challenging external environment, Asia-Pacific banks posted a steady performance, supported by ample capital buffers, a low cost of credit, funding largely by deposits rather than capital markets, and a willingness to meet digitisation challenges through innovation.
This bodes well for the post-Covid-19 era, some close observers argue.
The report quoted Graeme Knowd, managing director at Moody's Financial Institutions Group in Hong Kong as saying that banks in Asia Pacific are well-positioned to weather the crisis.
"We believe that after the crisis, most highly rated banks in Asia will return to profitability and continue to merit high ratings," he said in the report.
In Southeast Asia, CB Bank was the first bank in Myanmar to invest in digital infrastructure, launching mobile banking app and wallet CB Pay in 2018, stamping its mark on a reputation for prime mover status, having launched the country's first credit cards the year before and the first ATMs in 2011. In 2019, the bank was the first in ASEAN to launch an innovation lab on the Apix platform, with the aim of fostering collaboration between banks and fintech. Deposits and loans grew last year at a solid 32% and 19%, respectively.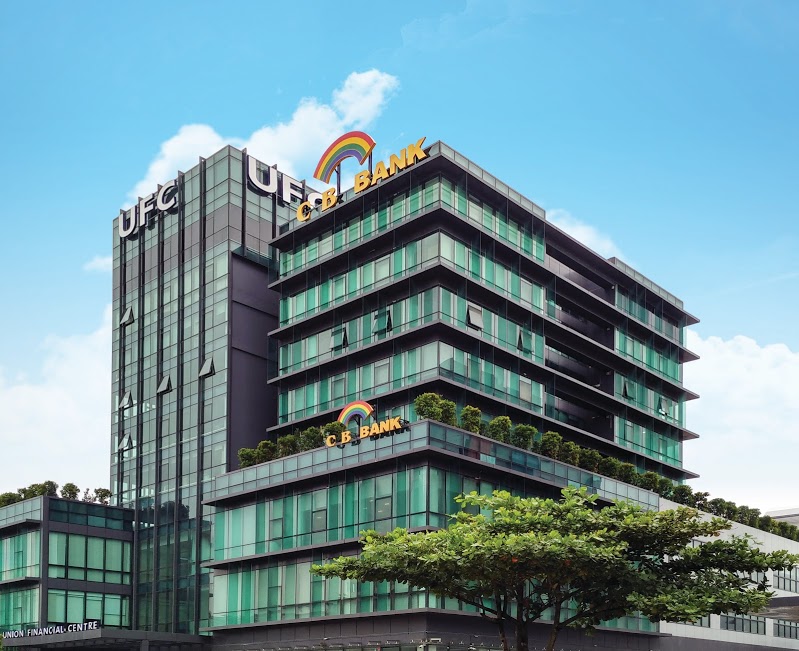 Indonesia's Bank Mandiri, 60% owned by the government, impressed with 10% increases in net income and consolidated assets in 2019 while reducing gross NPLs by 40 basis points to 2.4%. The bank raised the biggest sum yet achieved by an Indonesian bank in offshore primary bond markets by pricing a $750 million global medium-term note last year and continues to pursue a fast-moving digitization program. The bank is exploiting synergies with its subsidiaries in areas such as Islamic banking, multifinance, insurance and niche banking.
In the Philippines, BDO Unibank impressively executed its long-term growth strategy in 2019, leveraging its strong business franchise, wide distribution network and solid capital base, while turning its attention to underserved and unbanked markets. BDO boasts an impressive share in its home market, with 22% of loans and 19% of deposits and a hefty 37% of trust assets. It also ticks the boxes in private and investment banking, remittances, credit cards and rural banking.
Thailand's Bangkok Bank has a broad footprint both domestically and abroad, with an extensive distribution network of 1,148 domestic branches and 117 business centers as well as mobile and internet banking platforms under the Bualuang brand. Bangkok Bank has the biggest international network among the Thai banks, extending from Southeast Asia to China, the US and the UK. Late last year it reached agreement to acquire an 89% stake in Indonesia's Bank Permata, giving it access to Asean's largest economy.
Vietnam's MSB enjoyed a hefty 13% leap in assets last year with solid deposit and loan growth, fueling 18% growth in earnings for a 1% increase in ROE to 7.3%. Corporate deposits rose 39%, reflecting Vietnam's burgeoning economy, which has benefited from the US-China trade war. MSB opened 10 new branches to bring the domestic total to 280 and became the first bank in Vietnam to apply artificial intelligence to credit card issuance.
Once again, Cambodia's ABA Bank had a blistering year, growing total assets 60% in 2019 thanks to strong gains in its deposit and loan portfolios. Growth was facilitated by a $120 million equity injection from National Bank of Canada, which owns 100% of ABA. The bank continues to execute its strategy of focusing on digital finance products while retaining a stringent risk management policy. Net profit grew an impressive 54% in 2019.
Hana Bank is the main distribution channel for the numerous business lines of South Korea's Hana Financial Group, which range from credit and debit cards, life insurance, asset trusts, savings and alternative investment asset management. Considerable synergy exists between these ventures. Hana reported net interest margin steady at 1.5% and delinquent loans continued their declining trend along with the cost-to-income ratio, which dropped 10% in the second quarter of 2019.
Maybank is Malaysia's largest financial services group, with a presence throughout ASEAN, Greater China and as far afield as the US and UK. The bank offers conventional and Islamic banking services across commercial and investment banking, and insurance, as well as in wealth management, mortgages, auto financing and credit cards. Maybank Group's brokerage arm, Maybank Kim Eng, meanwhile, engages in equity and bond underwriting, mergers and acquisitions, project finance and syndicated lending. For the sixth successive year, Maybank was rated A by MSCI ESG Research. In 2018 and 2019, it was the only Malaysian organization to be included in the Bloomberg Gender Equality Index.
The Baiduri Bank in tiny Brunei operates with two wholly owned subsidiaries: Baiduri Finance, specializing in consumer financing; and Baiduri Capital, focusing on capital markets and trading. The bank has a strong international brand, thanks to collaborations with global and regional banks, and is recognized for innovation, dynamism and consistently strong metrics. Profit was once again impressive last year, growing 31%, while tier-one capital pushed up 5.4% from 2018.
Proud
42%
Sad
0%
Excited
17%
Indifferent
8%
Inspired
17%
Amazed
17%