Credit by The Jakarta Post
ECONOMY
Indonesia
This Airport in Indonesia is the Most-Connected Airport in Asia Pacific
Soekarno-Hatta International Airport (CGK) is Asia Pacific's most connected airport, according to a report by air travel intelligence company OAG.
According to the firm's latest AOG Megahub Index made available on Wednesday, the Jakarta airport ranked first in the top 10 Asian "megahub" airports list with 566 connectivity index, in front of Japan's Haneda Airport ( 418 ) and Australia's Sydney Airport ( 389 ).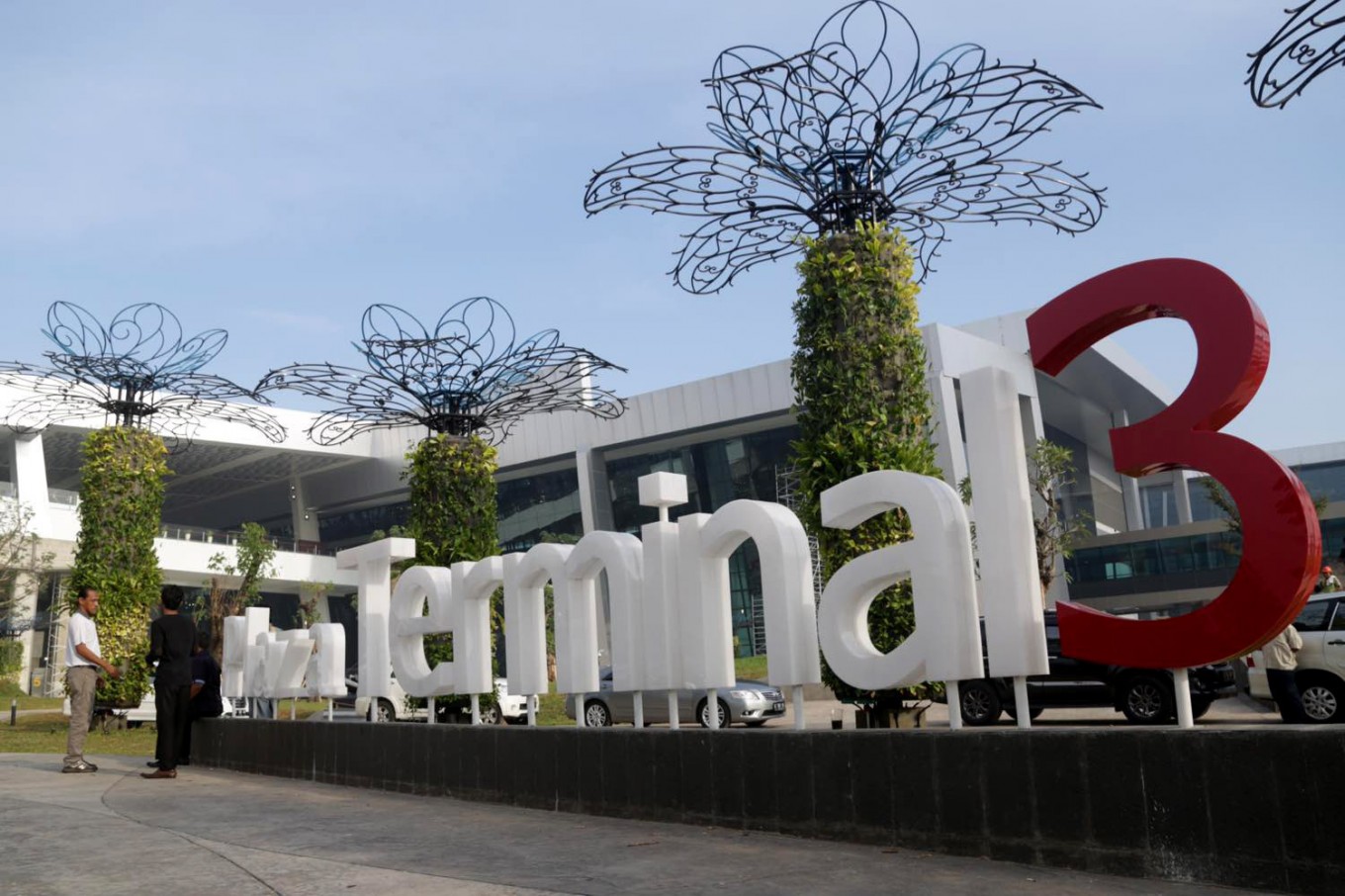 CGK is said to have received the recognition as a result of its plans to undergo major changes over the next five years, which is set to cost around Rp 30 trillion (US$22.2 billion), in a bid to reach a five-star status and become an international transit hub.
"There is dynamic growth continuing all across the Asia-Pacific region as more and more new air markets are opened. It is equally impressive that Soekarno-Hatta is maintaining high levels of connectivity whilst undergoing extensive development of the terminal infrastructure. Demand within and to/from Indonesia continues to be strong so there is a clear challenge for the airport to keep pace," said OAG product management EVP Mark Clarkson in a press release.
Meanwhile, in the world's top 50 most connected airport list, which is based on the number of connections available and the number of destinations served, Jakarta claimed seventh spot. During its busiest time, it is said to host over 40,000 potential connections between flights within six hours, connecting passengers on up to 71 destinations. (mra/kes)
Top 10 Asian megahub airports
Soekarno-Hatta International Airport, Indonesia
2. Haneda Airport, Japan
3. Sydney Airport, Australia
4. Indira Gandhi International Airport, India
5. Changi Airport, Singapore
6. Chhatrapati Shivaji International Airport, India
7. Hong Kong International Airport, Hong Kong
8. Melbourne Airport, Australia
9. Kuala Lumpur International Airport, Malaysia
10. Beijing Capital International Airport, China
Proud
50%
Sad
0%
Excited
0%
Indifferent
13%
Inspired
13%
Amazed
25%