Credit by Salad Beetroot © Ooh Cha Cha, Taipei, Taiwan
We've scoured Asia and selected the most vegan-friendly cities. Did your favorite city make the cut?
1. TAIPEI, TAIWAN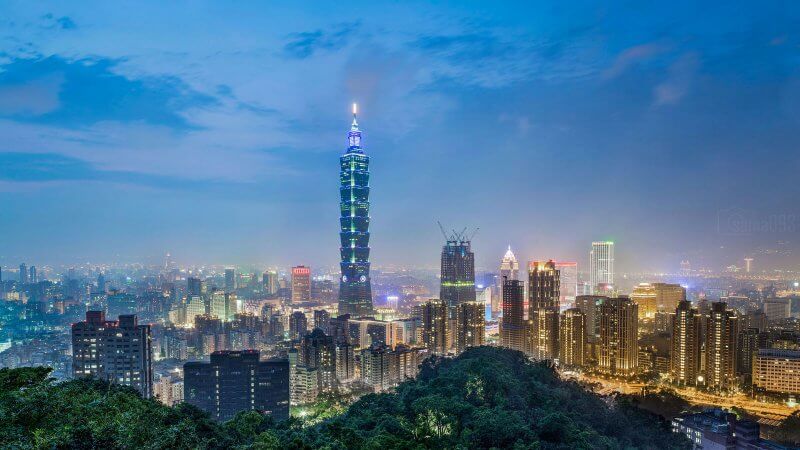 This year, Taipei takes the top spot on PETA's list, thanks in part to its array of vegan and vegan-friendly restaurants.
Included among Taipei's all-vegan eateries are Ooh Cha Cha—where compassionate diners can get everything from a "bacon and cheese" burger and Caesar salad to Vietnamese bánh mì, among other delicious dishes—and Soul R. Vegan Café, which offers matcha-and-walnut waffles drizzled with chocolate sauce, black pepper vegan sirloin steak, Italian fried "prawns," and even nondairy caramel crème brûlée. Foodies can also hit up About Animals—which serves vegan burgers with wasabi mayo as well as "hot dogs" and "bacon" sandwiches—and Vege Creek, which makes a customizable Taiwanese-style soup. Loving Hut offers kimchi hot pots, mixed-grill skewers, and a variety of nondairy cheesecakes, while VegeTable prepares meat-free Japanese-style dishes.
2. SINGAPORE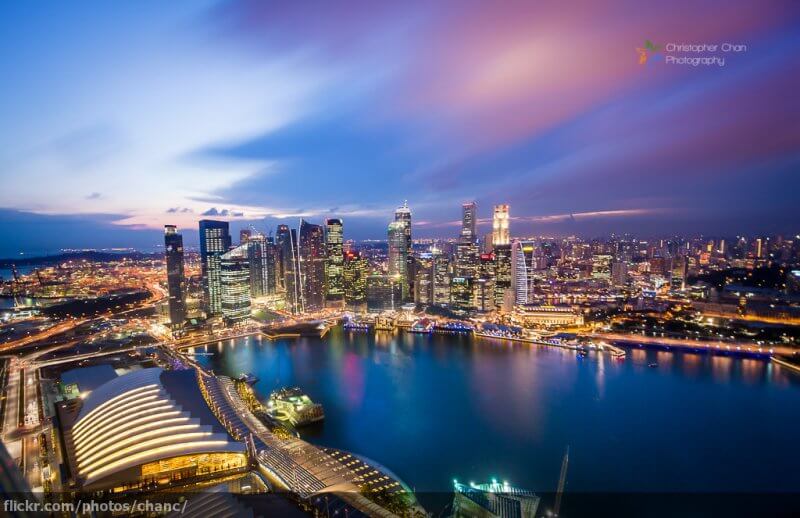 Thanks to its roaring vegan scene, "The Lion City" has earned the number two spot on PETA's list of the Top 10 Vegan-Friendly Cities in Asia.
Included among Singapore's all-vegan eateries are VeganBurg, which features an impressive variety of "meaty" plant-based burgers slathered with dairy-free mayonnaise and sweet smoky barbecue sauce, while Genesis Vegan Restaurant prepares "fish head" vermicelli, "chicken" rice and vegan cheesecake. Diners can find meat-free versions of traditional dishes such as nyonya laksa, mee pok, and orh nee at Loving Hut and vegan char kway teow and tofu goreng at VegCafe. Among the standout dishes at fast-food joint nomVnom is the QQ Cheezy burger, and Brownice Italian Vegan Ice Cream & Kitchen is famous for its vegan barbecue chicken pizza, waffles, brownies, ice cream, and more. Compassionate diners can also feed their hunger for nutty buah keluak at Whole Earth Vegetarian, Singapore's only Peranakan-Thai vegetarian restaurant, or they can fill up on clay-pot "chicken" curry at Gokul Vegetarian Restaurant or grab a falafel at Fill a Pita – and don't miss out on the vegan durian cake at HotCakes!
3. CHIANG MAI, THAILAND
Chiang Mai tops PETA's list, thanks to its plethora of creative dishes that are as delicious as they are kind to animals.
Among Chiang Mai's unique eateries is Taste From Heaven, with its crispy morning glory salad, panang curry, and vegan brownies for dessert, among other options. Happy Green and Chiang Mai Vegetarian Society both offer 100 per cent vegan all-you-can-eat buffets, during which you can gorge on traditional Thai foods. Anchan serves up everything from coconut palmheart thai basil stirfry to green curry chayote, while Pun Pun prepares nam hed song kreung, a fermented meatless sausage. Chiang Mai diners can also treat themselves to Free Bird Cafe's vegan pancakes and cheesecake. Even Thailand's famous street food khanom khrok – a delicious pancake made with rice flour and coconut milk – is vegan.
4. MAKATI, THE PHILIPPINES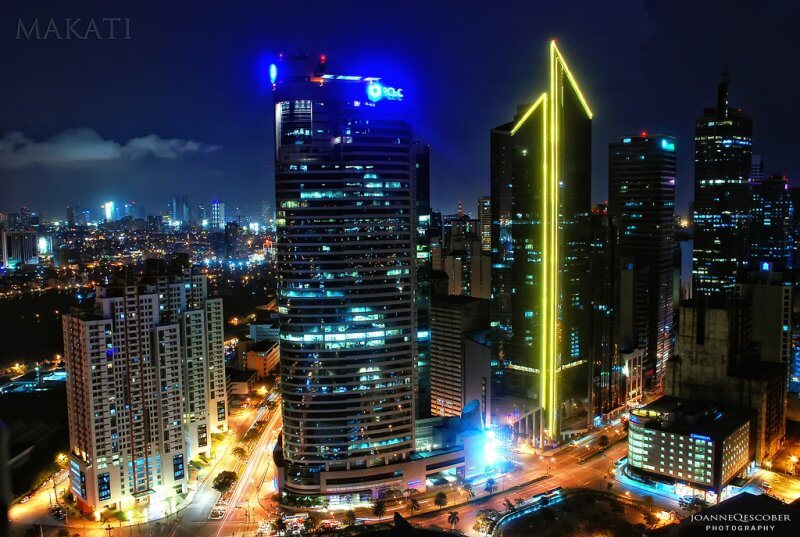 There's no doubt about it – Makati, the Philippines' financial district, is a vegan hub.
Its all-vegan restaurants include Greenery Kitchen, which serves meat-free traditional Pinoy dishes, from sisig and adobo to bopis and pares. Juicesabel prepares vegan cheeseburgers, mac 'n' cheese, longganisa, and dairy-free cakes, and nearby Wabi-Sabi ladles out a ramen with meatless meats alongside its famous "meaty" banh mi sandwich. Green Bar serves everything from vegan roast beef sandwiches and popcorn "chicken" tacos to dairy-free grilled cheese and doughnuts, and even 101 Hawker Food House offers veggie meat in the dishes in the vegan section of its menu. The Kismet Café now offers vegan cinnamon rolls and stacks of pancakes and waffles served with vegan butter and all the maple syrup you can ask for. Newcomer Charlie Does Manila pairs "fish" and "beef" tacos with local beers, and Corner Tree Café—a veteran of Makati's vegan scene—has an extensive menu full of hearty plant-based dishes and desserts.
5. BANGALORE, INDIA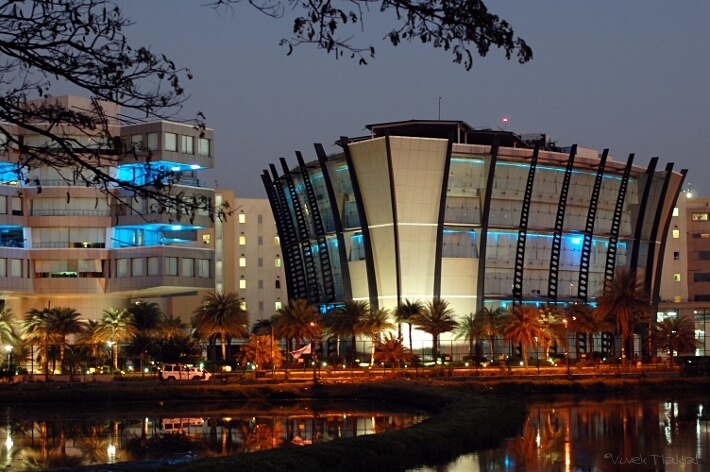 Thanks to local all-vegan restaurants such as Paradigm Shift and Carrots; popular hotels and restaurants, including The Park, Alila, The Glass House and 100ft, which will soon launch vegan menus; Bengaluru-based Café Coffee Day's decision to create and sell its Vegan Shake as well as numerous other vegan-friendly initiatives, Bangalore places fifth on PETA's list.
6. HONG KONG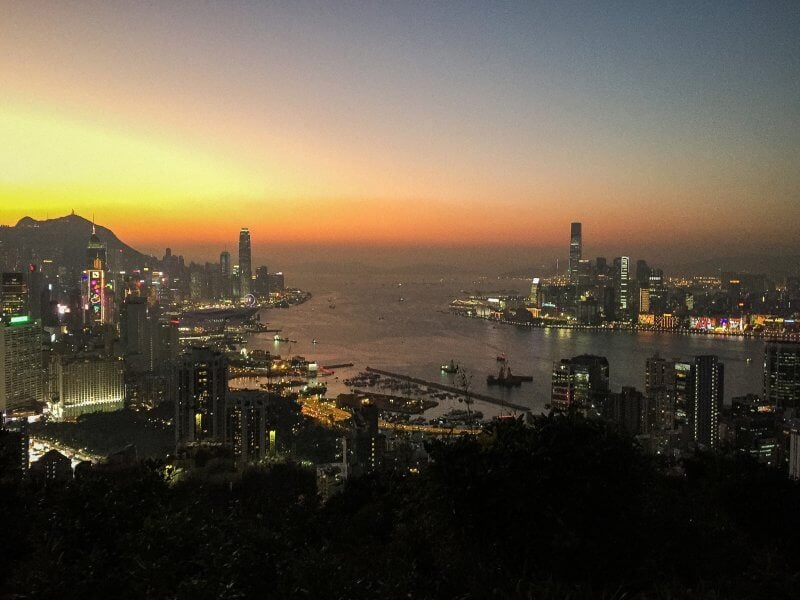 The vegan dining scene in Hong Kong has exploded, from the 100 per cent vegan menu at the famous LockCha Tea House to restaurants that offer everything from meat-free "chicken" satay skewers to vegan fried eggs.
Included among Hong Kong's all-vegan eateries are Veggie SF – where compassionate diners can get "meaty" burgers with vegan mayonnaise, dairy-free milkshakes, and chocolate molten cake, among other tasty dishes – and Loving Hut, home of sweet "egg" tarts, deep-fried "eel" cutlet, "cheese and fried egg" sandwiches, and dairy-free cheesecake. Pure Veggie House serves a variety of meat-free dim sum alongside traditional "shark fin" soup, while LN Fortunate Coffee prepares standout waffles, "hot dogs", and pasta with "meatballs".
7. BANGKOK, THAILAND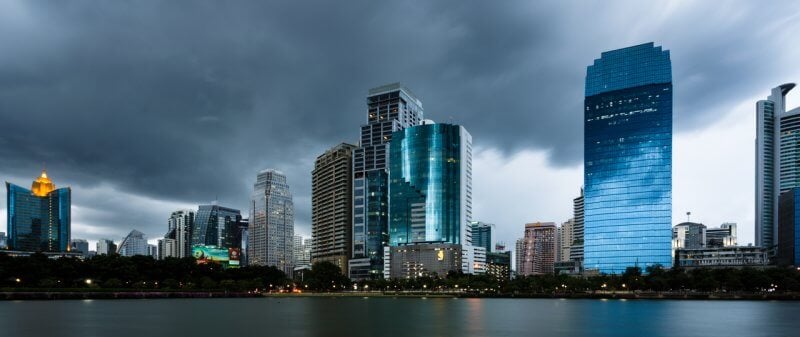 Bangkok's bustling vegan scene supplies hungry diners with everything from pizza topped with dairy-free cheese to meatless tom yam kung – and that's why the Thailand capital has landed the number-seven spot on PETA's list.
Among the city's best vegan-friendly spots is May Veggie Home, which serves up meatless grilled bacon and fried "fish" as well as traditional meals such as panaeng curry and pad Thai. Rasayana Raw Food Cafe prepares quirky standouts such as Mexican Taco Cups and Thai Pasta made with coconut and zucchini noodles. Decadent vegan desserts such as strawberry cheesecake frappes and waffles with ice cream abound at Veganerie – the city's first and only vegan bakery. May Kaidee's offers tom kha soup and mango sticky rice, and at Suananda, you can dine on everything from pak wan salad to Burmese khao soy. Thailand's famous street food khanom khrok – a delicious pancake made with rice flour and coconut milk – is vegan and can be enjoyed throughout the country.
8. BALI INDONESIA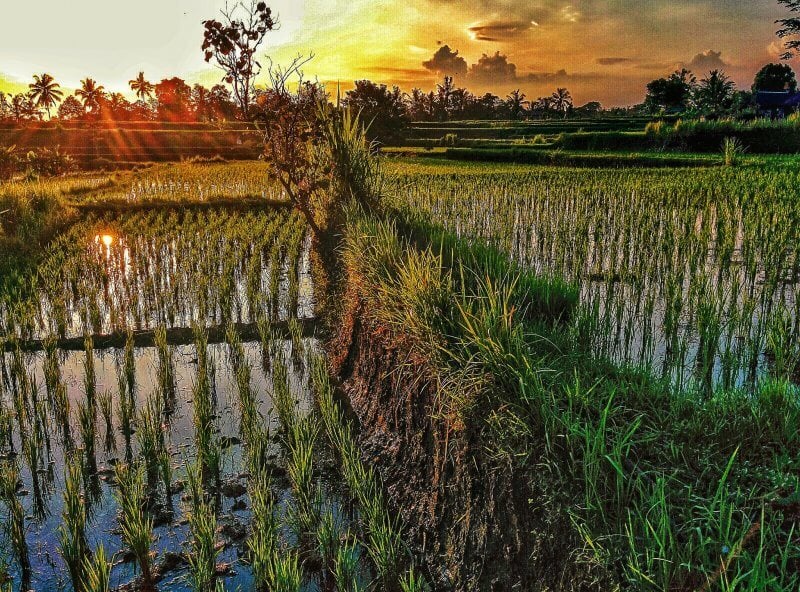 Bali is popular among health fanatics and is no stranger to the traditional meat substitute tempeh, so its surge in plant-based dining options comes as no surprise. From the 100 percent vegan menu at The Seeds of Life to the meat-free traditional Indonesian foods served up by 9 Warung, the vegan dining scene in Ubud has truly exploded.
Sayuri Healing Food is another all-vegan eatery, which serves healthy delights such as "BLT" sandwiches and "cheese" platters. The city's vegetarian restaurants, like Living Food Lab and Alchemy—which both offer veggie-packed raw food—not to mention Wulan Vegetarian Warung and Earth Cafe & Market, also offer many hearty vegan options, from meat-free nasi goreng to sate seitan "ikan." Vegan-friendly Sari Organik prepares everything from vegan crêpes with soy ricotta cheese to raw Thai soup, while Kafe serves up vegan burgers and moringa peppermint nondairy ice cream. Even Dayu's Warung has a vegan-special-of-the-day menu in addition to other vegan menu items such as tempeh mango curry and mung bean dal.
9. HO CHI MINH CITY, VIETNAM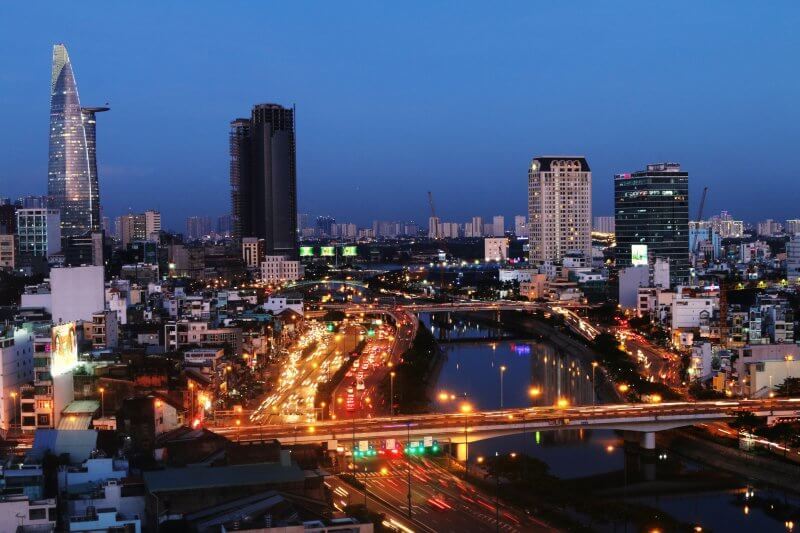 ncluded among Hồ Chí Minh's all-vegan enterprises are Thanh Tinh, whose menu features meat substitutes like tofu and seitan, and Kay Vegan Bistro, which serves tempeh with barbecue sauce, Vietnamese phở noodle soup, and desserts made with red beans and mango. Diners can enjoy an extensive vegan menu at Loving Hut, from barbecue chicken and bánh xèo to gỏi cuốn and packaged vegan meats and cheeses. Among Saigon's best vegan-friendly spots are Ngoc Tho, which prepares roasted "pork" and fried spring rolls as well as a variety of Mexican dishes, and Li Bai, which offers wok-fried "prawns" and braised sliced "beef". Diners can even try a veganised version of an egg at Sen Quan Chay.
10. SHANGHAI, CHINA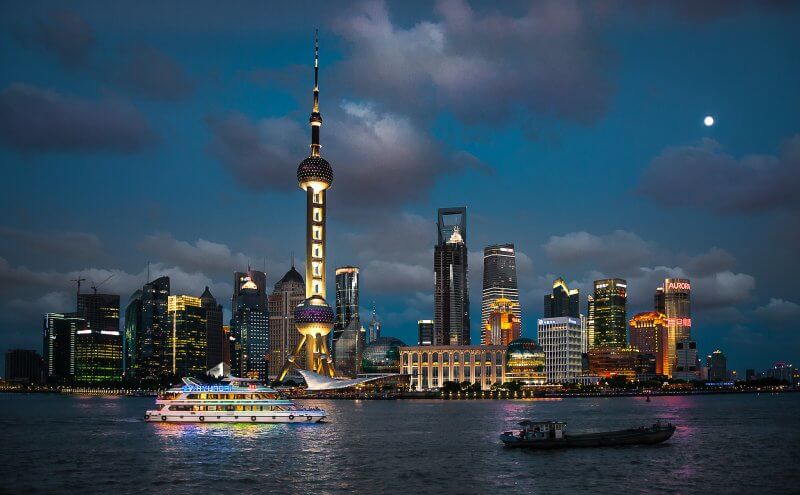 There's a huge rise in delicious plant-based meals in Shanghai's restaurants. Included among Shanghai's all-vegan eateries is iVegan, which offers delicious Kung Pao "chicken," sweet-and-sour "pork ribs," "lamb" kebabs, and stinky tofu with edamame, among other options. Ji Xiang Cao (Lucky Zen & Veg Restaurant) dishes up everything from Peking "duck" to "meatballs," and Super Vegan is famous for its tangerine-braised "beef," dairy-free milkshakes, and more. Green Vege Cafe prepares plant-based versions of Western favorites such as burgers, chicken nuggets, and cheesecake. Compassionate diners can also feed their hunger for egg-free mooncakes at vegan-friendly XiangJi Ge, fill up on meat-free mapo tofu at Gong De Lin, or grab a biángbiáng tempeh noodle bowl at D'lish—and don't miss out on Healthy Home's green-tea cake!

Source : PETA Asia
Proud
20%
Sad
40%
Excited
40%
Indifferent
0%
Inspired
0%
Amazed
0%