Soekarno-Hatta International Airport in Tangerang, Banten, will be equipped with a driverless train connecting its three terminals. Operation of the so-called skytrain is expected to commence in June.
Initially, two train cars with a capacity of 176 people will connect Terminal 2 and Terminal 3, according to state-owned airport operator PT Angkasa Putra II (AP II).
"Meanwhile, in August, the skytrain will be fully operational, with three trains with a capacity of 528 people connecting Terminal 1, Terminal 2 and Terminal 3," AP II president director Muhammad Awaluddin said in its press statement on Wednesday.
He added that the headway of the skytrain would be 5 minutes, with 7 minutes needed to get from Terminal 1 to Terminal 3.
Passengers could access the schedule for skytrain arrivals on their smartphones through the Indonesia Airport application, he added.
"As Soekarno-Hatta will be turned into a transit airport, the skytrain [is important to] help passengers move easily between Terminal 1, Terminal 2 and Terminal 3," he said, adding that the train would move at 60 kilometers per hour and would be equipped with automated guideway transit (AGT) technology.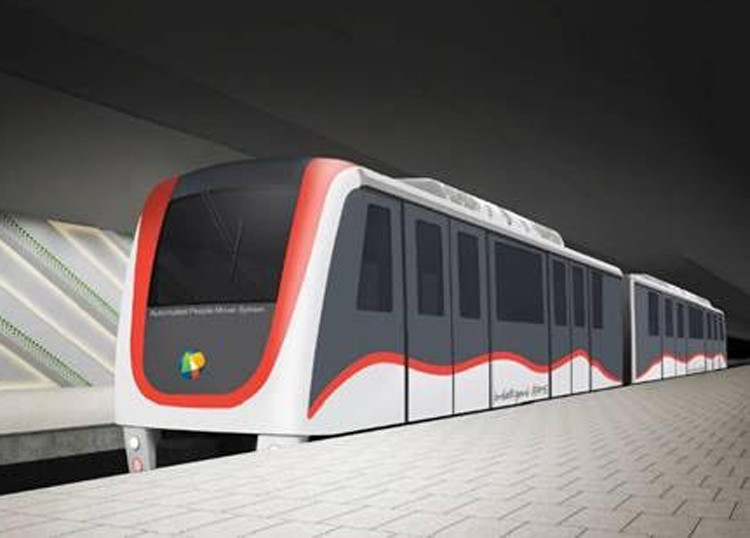 Investment for the project is estimated at Rp 950 billion (US$71.25 million), which includes the construction of infrastructure and the procurement of moving stock.
The skytrain itself is built by state-owned company PT LEN in cooperation with Woojin from South Korea, while the infrastructure will be handled by state-owned construction company PT Wijaya Karya Tbk and PT Indulexco.
The Jakarta Post
Proud
17%
Sad
17%
Excited
33%
Indifferent
0%
Inspired
0%
Amazed
33%