Credit by © The Straits Times
China and Southeast Asian countries have made progress in talks on a code of conduct for the disputed South China Sea, although the issue on whether it is legally binding still remains pending, the Philippine acting foreign minister said on Tuesday.
China claims almost the entire waterway, through which about $5 trillion in sea-borne goods pass every year. Brunei, Malaysia, the Philippines, Taiwan and Vietnam also have claims.
"We have made good progress on coming up with a framework for a code on conduct with China," Philippine Acting Foreign Minister Enrique Manalo said, adding the Association of Southeast Asian Nations (ASEAN) and China were more than halfway through identifying the contents.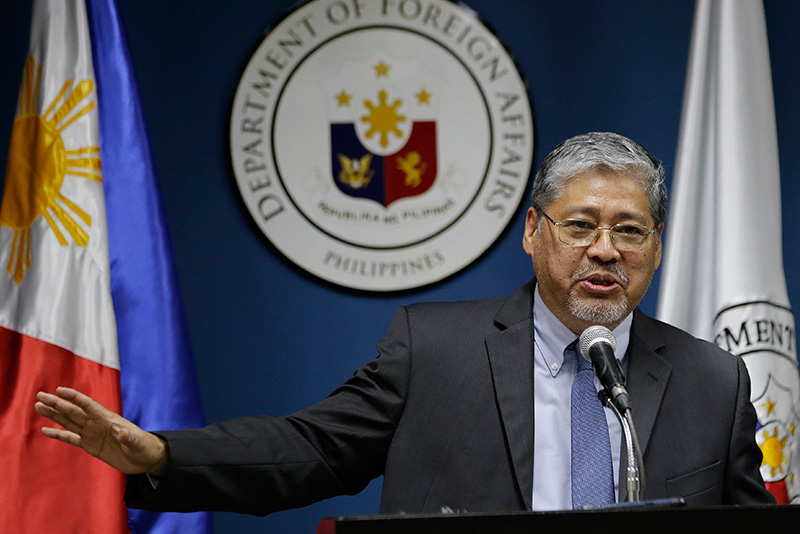 "From a scale of 1-10, we are at the upper level. Remember, we were starting from zero in January. There have been a number of elements agreed and we would definitely have a framework on which to embark a serious negotiation on a code of conduct."
Negotiators from China and ASEAN have met in Indonesia and Cambodia in the last two months to try to come up with a final draft, which could be approved ahead of the August meeting by Southeast Asian foreign ministers in Manila.
"I think China still believes, is still in the position that it shouldn't be legally binding. Frankly, from a negotiating point of view, I think it's a little bit early to say," Manalo added.
As the Department of Foreign Affairs (DFA) works to complete the framework by June, talks with Beijing are set next month to tackle "issues of concern regarding the South China Sea," including China's militarization of several manmade islands in the Spratly Islands – which the Philippines, US and Vietnam have objected to.
The bilateral mechanism is one of two dialogues held by China with claimant states. The other is with Vietnam.
US President Donald Trump and Chinese President Xi Jinping are expected to discuss Chinese ambitions in the South China Sea when they meet tomorrow and Friday at Trump's Mar-a-Lago resort in Florida.

Source : Reuters | The Philippine Star Global
Proud
50%
Sad
0%
Excited
0%
Indifferent
50%
Inspired
0%
Amazed
0%