ASIA'S oldest university brought out its rare books for public display and announced that it had uploaded the precious volumes, including one of the first copies of Jose Rizal's "Noli Me Tangere," online in a historic launch.
The Pontifical University of Santo Tomas (UST) and Union Bank of the Philippines on Friday unveiled massive, multi-volume catalogues of rare books and periodicals to allow a wider audience easier access to priceless collections that have "nourished the minds of countless generations of Filipino students."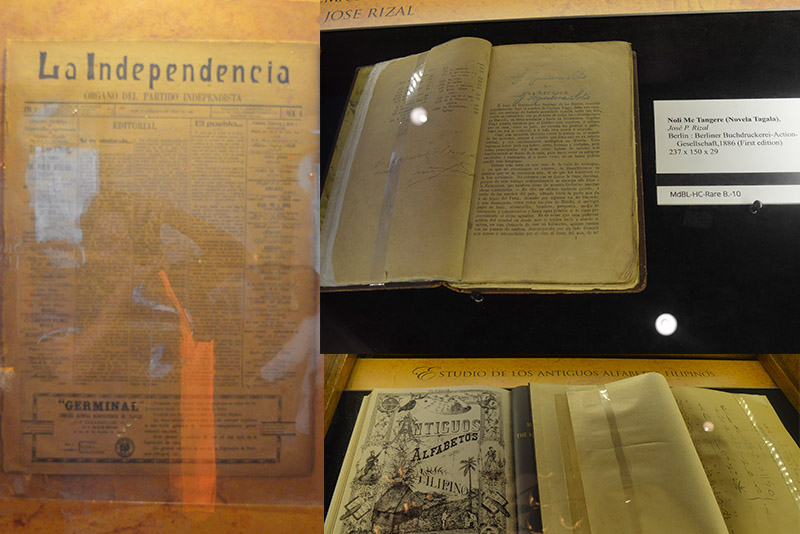 Titled "Semper Lumina" ("Always the Light"), the event showcased vast treasures found at the UST Miguel de Benavides Library and the Archivo de Santo Tomas. It was a follow up to "Lumina Pandit" ("Spreading the Light"), an exhibit of UST's rare books during its 400th anniversary in 2011.
Prof. Joselito B. Zulueta of UST Faculty of Arts and Letters gave a brief review of the rare books and archives catalogue.
He said, Volume 1 contains books published in the 15th and 16th century and it has 466 books such as Josephus Flavius' "De Bello Judacio," Nicolas Copernicus' "De Revolutionis Obrium Coelestium Libri VI" and the Biblia Regia Plantin or Polygot Bible, among others.
UST Library launches rare books, digital library in 'Semper Lumina' exhibithttps://t.co/793tVJ8G8r pic.twitter.com/08ZrO3VLSk

— The Varsitarian (@varsitarianust) May 6, 2017
Volume 2 is divided into three parts totaling to 5,861 entries. It focuses on the collections of UST acquired in three centuries, from 17th to 19th centuries. Included in this volume is Pope Leo the Great's "Opera Omnia."
Volume 3 covers the Filipiniana works, which includes the first edition of Jose Rizal's "Noli Me Tangere," one of the three original copies preserved by UST.
Volume 4 covers rare periodicals such as "Kalayaan," "La Independencia," "Libertas," "La Solaridaridad" among others.
"Spreading the light in the exhibit of the rich collection of scholarly, typographical, archival, natural and cultural heritage artifacts underscore how the Pontifical university have been spreading all these centuries the light of knowledge," said Inquirer Arts and Books Editor Joselito Zulueta, also the Varsitarian adviser.
Digitized versions of books and periodicals from the UST library (834,000 pages) may be accessed through the UST Digital Library (digilib.ust.edu.ph). A total of 1.5 million pages have been scanned, through a grant from Union Bank.

Source : Manila Times | Phil Star Global | Varsitarian