Credit by AFP
Barack Obama has kicked off a 10-day family holiday in Indonesia that will take in Bali and Jakarta, the city where he spent part of his childhood.
The casually dressed former president arrived in Bali with wife Michelle and their two daughters for five-day vacation on the Island of the Gods.
They have reportedly visited several tourist attractions during their Bali holiday so far, including the Agung Rai Museum of Art, the Jatiluwih rice terraces and Ayung River.
During their surprising museum visit, the Obamas witnessed children traditional dance rehearsal Pendet and Tumbuk.
"It is daily activities here. I am surprised," said Agung Rai to tempo.co, the museum owner commenting to wether it was prepared specially for Obama.
According to tempo.co, the former president expressed an interest in a 1930s painting by I Gusti Nyoman Lempad.
The next day, the Obamas reportedly went to Jatiluwih village in Tabanan. Known for its breathtaking views of rice terraces, the area is located around 54 kilometers from Denpasar and is included in UNESCO's list of World Heritage Sites.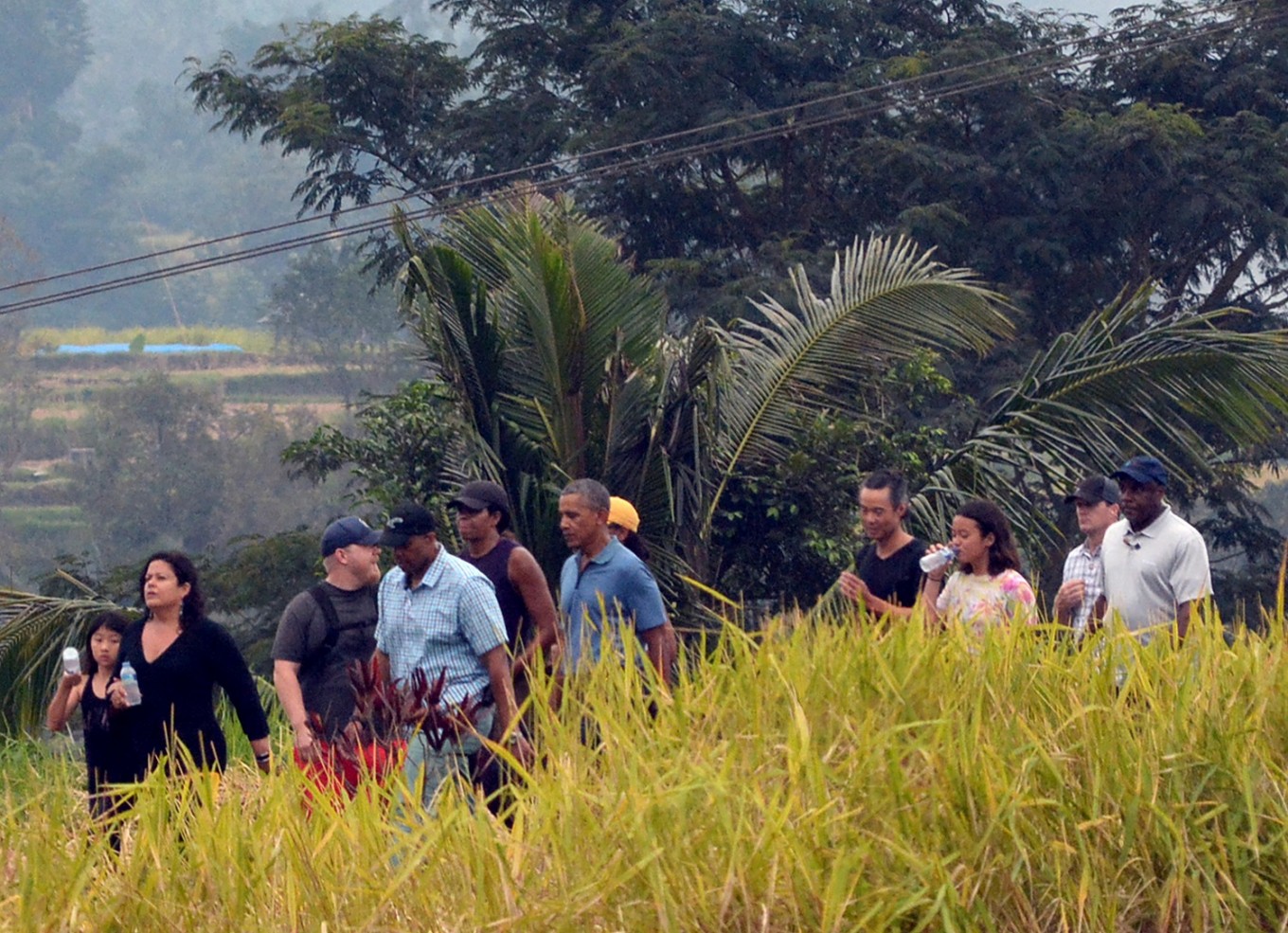 Obama and his family reportedly walked through the 500-meter hiking route circling the paddy fields. They then visited Pura Subak, meeting local farmers.
Obama and his family members also made their way to Ayung River in Bongkasa Village, Badung, which is located a stone's throw away from their hotel, the Four Seasons Resort Ubud. Kompas reported that Obama and his entourage spent two hours cruising the river, using six boats accompanied by five professional guides.
Next week, the family is slated to depart for Yogyakarta, where they are expected to visit ancient Borobudur temple. They will spend two days there before flying to Jakarta.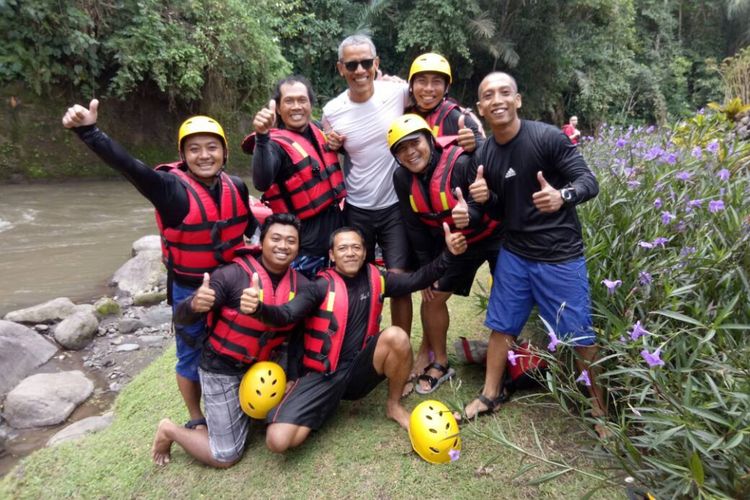 Obama spent four years until 1970 as a boy in the then sleepy capital of Indonesia after his divorced mother married an Indonesian.
Many Indonesians felt a strong bond with Obama because of his exposure to Indonesia and its culture, even making him a 2m bronze statue that was placed in his former school.
Indonesia's foreign ministry said Obama's visit to holiday in Indonesia came after several invitations from President Joko Widodo.
While in the capital, Obama will meet the president on June 30 and give a speech at an Indonesian diaspora convention the next day.
Proud
83%
Sad
0%
Excited
0%
Indifferent
0%
Inspired
0%
Amazed
17%