Credit by Center for Global Development | Asian Development Bank
The Asian Development Bank (ADB) has revised upward its economic growth forecast for the Philippines this year and in 2018, with the country expected to lead economic expansion among emerging Asean economies.
The country is expected to benefit from the government's infrastructure and tax reform initiatives. The Philippine government is making progress in ramping up infrastructure investment, the multilateral lender noted.

"Growth forecasts are upgraded from 6.4 percent to 6.5 percent for 2017 and from 6.6 percent to 6.7 percent for 2018," the Manila-based ADB said in its Asian Development Outlook Supplement released Thursday.
The ADB's updated 2017 growth projection for the Philippines was higher than Vietnam's 6.5 percent, Indonesia's 5.1 percent, Malaysia's 4.7 percent, Thailand's 3.5 percent and Singapore's 2.4 percent.
The ADB also raised to 6.7 percent its growth forecast for 2018 from 6.6 percent previously.
In a separate briefing in Malacañang on Thursday, Socioeconomic Planning Secretary Ernesto Pernia said it was expected for ADB to stay on the conservative side of forecasting growth.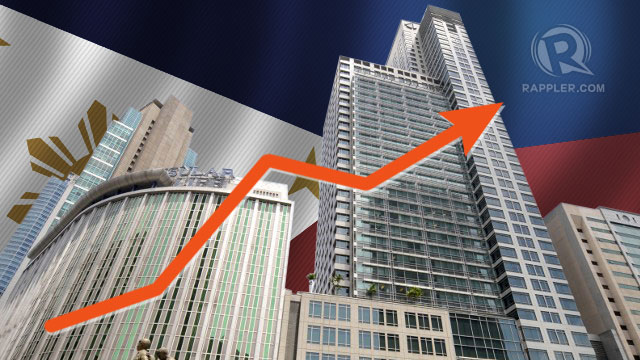 "Our target for this year is 6.5 to 7.5 percent," Pernia said as quoted by GMA News Online.
The Philippine government has set a growth target of between 6.5 percent and 7.5 percent for gross domestic product (GDP) in 2017, and 7 percent to 8 percent for 2018.
The report also said, "The government is making progress in ramping up infrastructure investment. In addition, tax reform likely to be approved in the second half of 2017 will unleash purchasing power in 2018 through lower personal income tax."
According to The Manila Times, the incumbent government aims to spend P847 billion this year on infrastructure development, covering projects in all regions, including small-, medium- and large-scale ventures to meet a target infrastructure spending-to-gross domestic product (GDP) ratio of 5.3 percent.
Under the "Build, Build, Build" component of the government economic reform program dubbed Dutertenomics, the administration intends to spend P8.4 trillion on infrastructure in the six years to 2022.
"Developing Asia is off to a good start this year with improved exports pushing growth prospects for the rest of 2017. Despite lingering uncertainties surrounding the strength of the global recovery, we feel that the region's economies are well-placed to face potential shocks to the outlook," Yasuyuki Sawada, said the ADB's chief economist to Inquirer.


Proud
67%
Sad
33%
Excited
0%
Indifferent
0%
Inspired
0%
Amazed
0%