Credit by Street life, Hoi An © Audley Travel
American travel publication Travel+Leisure recently made a list of the "World's Top 15 Cities".
"Every year for our World's Best Awards survey, T+L asks readers to weigh in on travel experiences around the globe—to share their opinions on the top cities, islands, cruise ships, spas, airlines and more. Readers rated cities on their sights and landmarks, culture, cuisine, friendliness, shopping and overall value," as quoted from the article.
The World's Best Cities list shows growing interest in Asia, as seven of the top 15 urban destinations are in the region.
Here's the complete list.
15. Barcelona, Spain (Score: 89.52)
14. Udaipur, India (Score: 89.54)\
13. Siem Reap, Cambodia (Score: 89.57)
12. Rome, Italy (Score: 89.73)
11. Santa Fe, New Mexico (Score: 89.94)
10. Luang Prabang, Laos (Score 90.10)
9. Ubud, Bali, Indonesia (score 90.13)
8. Cape Town, South Africa (Score 90.24)
7. Hoi An, Vietnam (Score: 90.31)
6. Oaxaca, Mexico (Score: 90.41)
5. Florence, Italy (Score: 90.75)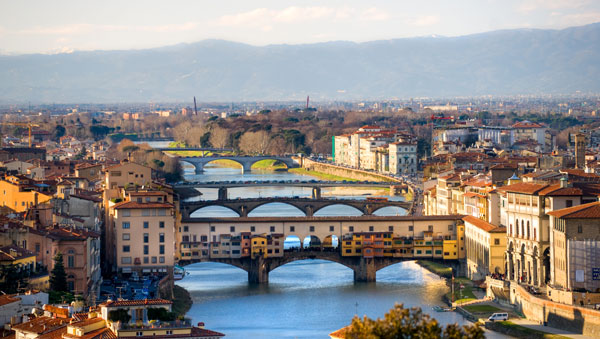 4. Kyoto, Japan (Score: 91.13)
3. Chiang Mai, Thailand (Score: 91.40)
2. Charleston, South Carolina, US (score 91.54)
1. San Miguel de Allende, Mexico (Score: 92.12)
There's a lot to love about San Miguel, a colonial treasure anchored by El Jardín, a leafy plaza marked by open-air cafés and the pink Parroquia de San Miguel Arcángel church. Art and textiles are big here: Mexicans and expats alike pop into independent boutiques selling artisan-made goods, and no trip is complete without a visit to the Fábrica La Aurora, a former textile factory that's been converted into a series of contemporary art galleries. Restaurants serving delicious Mexican dishes (rich moles, hot
Restaurants serving delicious Mexican dishes (rich moles, hot gorditas, stuffed chiles) are tucked along cobblestoned streets lined with historic houses. For one of the best views of the city, make a reservation at the Rosewood San Miguel de Allende's Luna Rooftop Tapas Bar (this hotel also ranked as the No. 2 City Hotel in the country); margaritas pair well with the chiming church bells at sunset.
Source : Travel+Leisure | The Jakarta Post
Proud
25%
Sad
25%
Excited
0%
Indifferent
0%
Inspired
50%
Amazed
0%