Planet Earth is a truly beautiful place and for the intrepid traveller, there are some extraordinary secrets still to explore.
Unearthing some of these hidden wonders, travel experts Lonely Planet has included 360 amazing places in their book Secret Marvels of the World.
The book aims to move off the beaten path and reveal some of the strangest and most beautiful places not often ventured to.
One of the amazing places which get featured in is the Vietnam's The Crazy House or Hang Nga Guesthouse in Da Lat city of Lam Dong province. The book described the place as among the world's secret marvels "that you never knew existed".
Seasia amazed by this fact as well as delighted to share with fellow readers on the reasons why this place is chosen. Here are some of the amazing pictures by the netizens and online sites;
LonelyPlanet through this link revealed that this Crazy House is the brainchild of owner Mrs Dang Viet Nga. It has been an imaginative work in progress since 1990.
Hang Nga, as she's known locally, has a PhD in architecture from Moscow and has designed a number of other buildings around Dalat. One of her earlier masterpieces, the 'House with 100 Roofs', was torn down as a fire hazard because the People's Committee thought it looked anti-socialist.
Hang Nga started the Crazy House project to entice people back to nature, and though it's becoming more outlandish every year, she's not likely to have any more trouble with the authorities. Her father, Truong Chinh, was Ho Chi Minh's successor, serving as Vietnam's second president from 1981 until his death in 1988. There's a shrine to him in the ground-floor lounge.
The free-form undulating structure is quite unlike anything else in Da Lat, let alone Vietnam. The house is constructed on numerous levels with a naturalistic theme interpreted through concrete curves, twists and bends, giving it the appearance of an out-grown tree.
The interior is equally unorthodox, with almost every surface twisting, curving and running fluidly along the internal corridors, stairwells and rooms.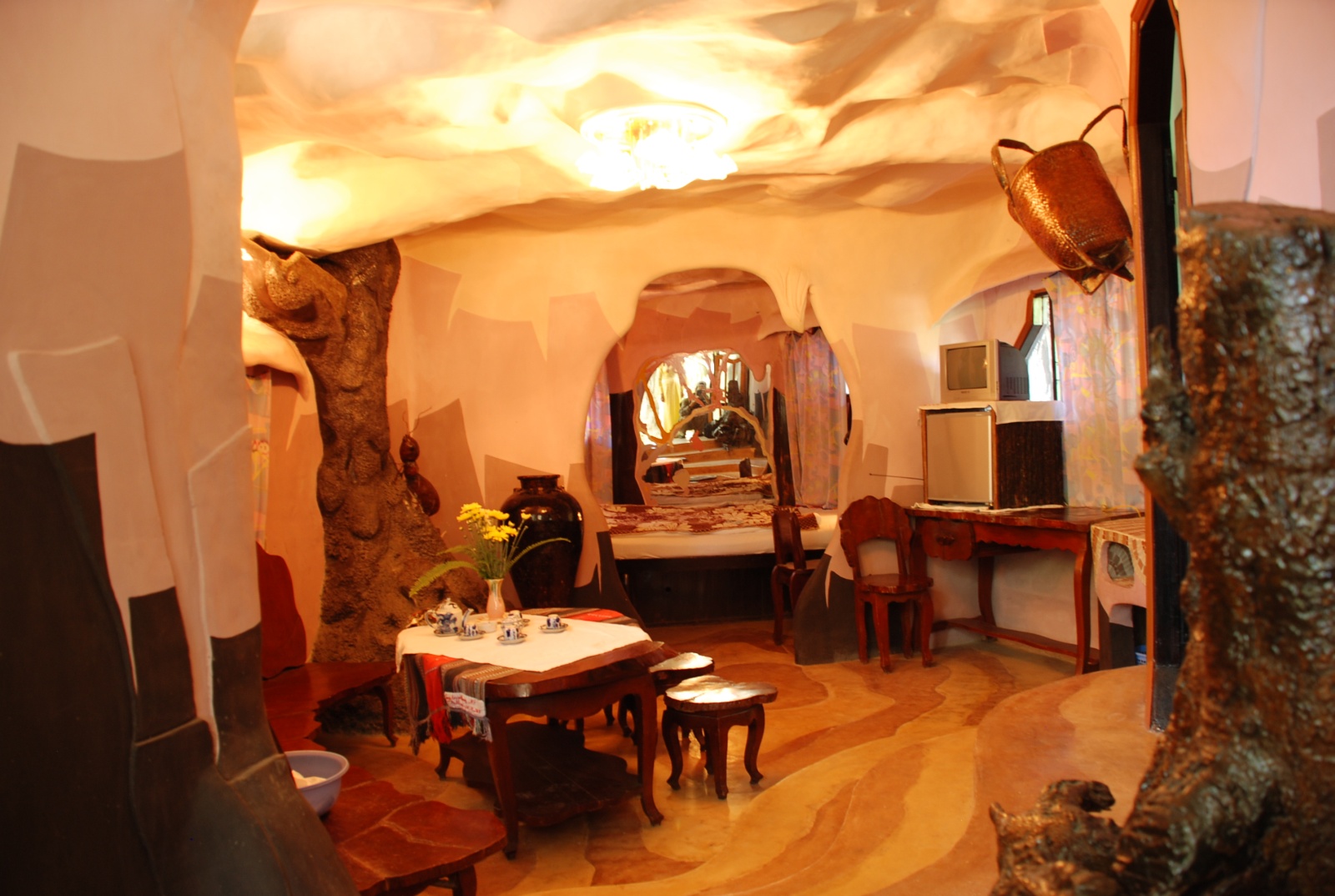 Elaborating further on its website, the Lonely Planet described "Crazy House is different from every angle: on one side, warped walls seem menacing and windows glare like eye sockets; from another, traditional Vietnamese designs adorn the eaves".
"Beds are cradled in cauldron-like chambers, latticed windows look like spider's webs, while fittings are decorated with giraffe-skin patterns or camouflaged as tree stumps," it said.
Da Lat, the capital city of the Central Highlands province of Lam Dong, is a resort city with a temperate climate and scenic landscape.
Source: LonelyPlanet, Vietnam News
Proud
50%
Sad
0%
Excited
50%
Indifferent
0%
Inspired
0%
Amazed
0%