Credit by The Jakarta Post | 10,001 Saman Dancers
12,262 dancers came together to break the Indonesian record for performing a folk dance in unison.
The event dubbed 10,001 Saman Dancers was at the Thousand Hills Stadium in Blangkejeren city, Gayo Lues, Aceh, on Aug. 13.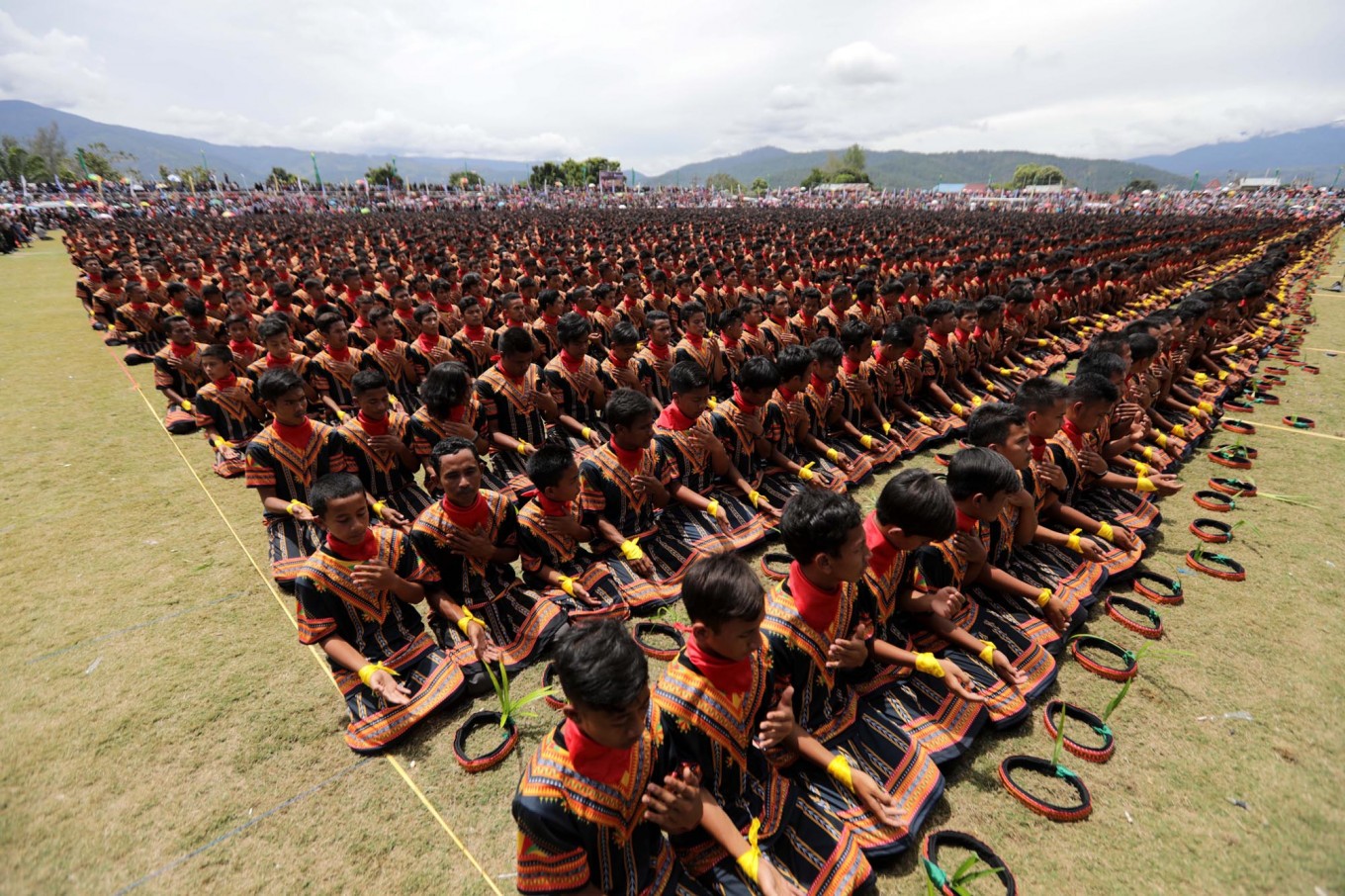 The event was listed at the Indonesian Museum of Records (MURI) for the most Saman dance participants. The Saman is a traditional dance from Tanoh Rencong, Aceh, Indonesia. It is one of the dances taught at school.
Saman dance or 'the dance of thousands hands' was recognized by UNESCO as a masterpiece of oral and intangible heritage of humanity in 2011.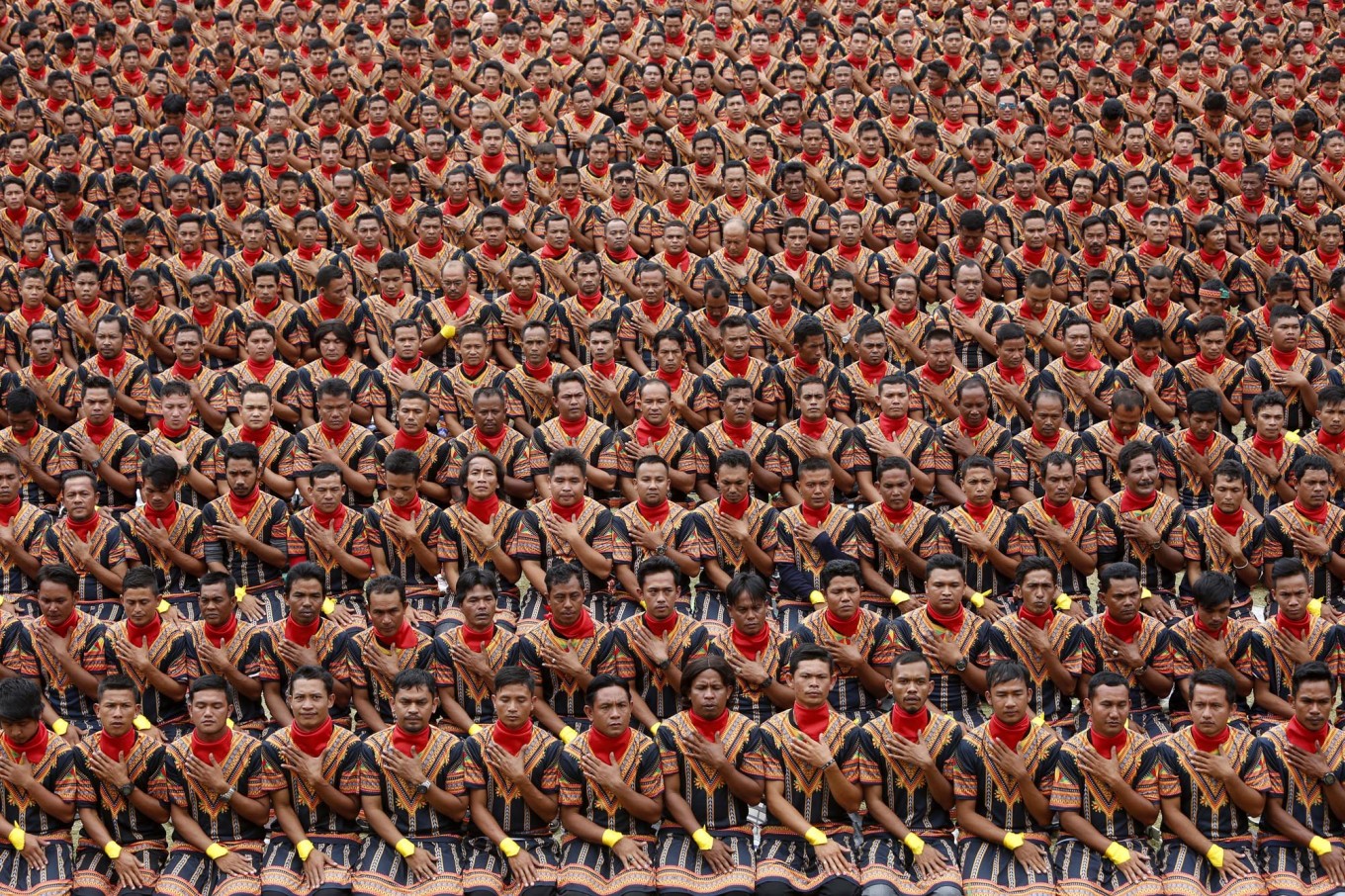 Performing this dance requires total concentration. It begins with slow swaying movements that become faster and faster toward the end.
"The Saman has a high difficulty level; mastering it requires physical endurance, quick and synchronized body movements between dancers and understanding of the song," Gayo Lues Regent Ibnu Hasyim told The Jakarta Post.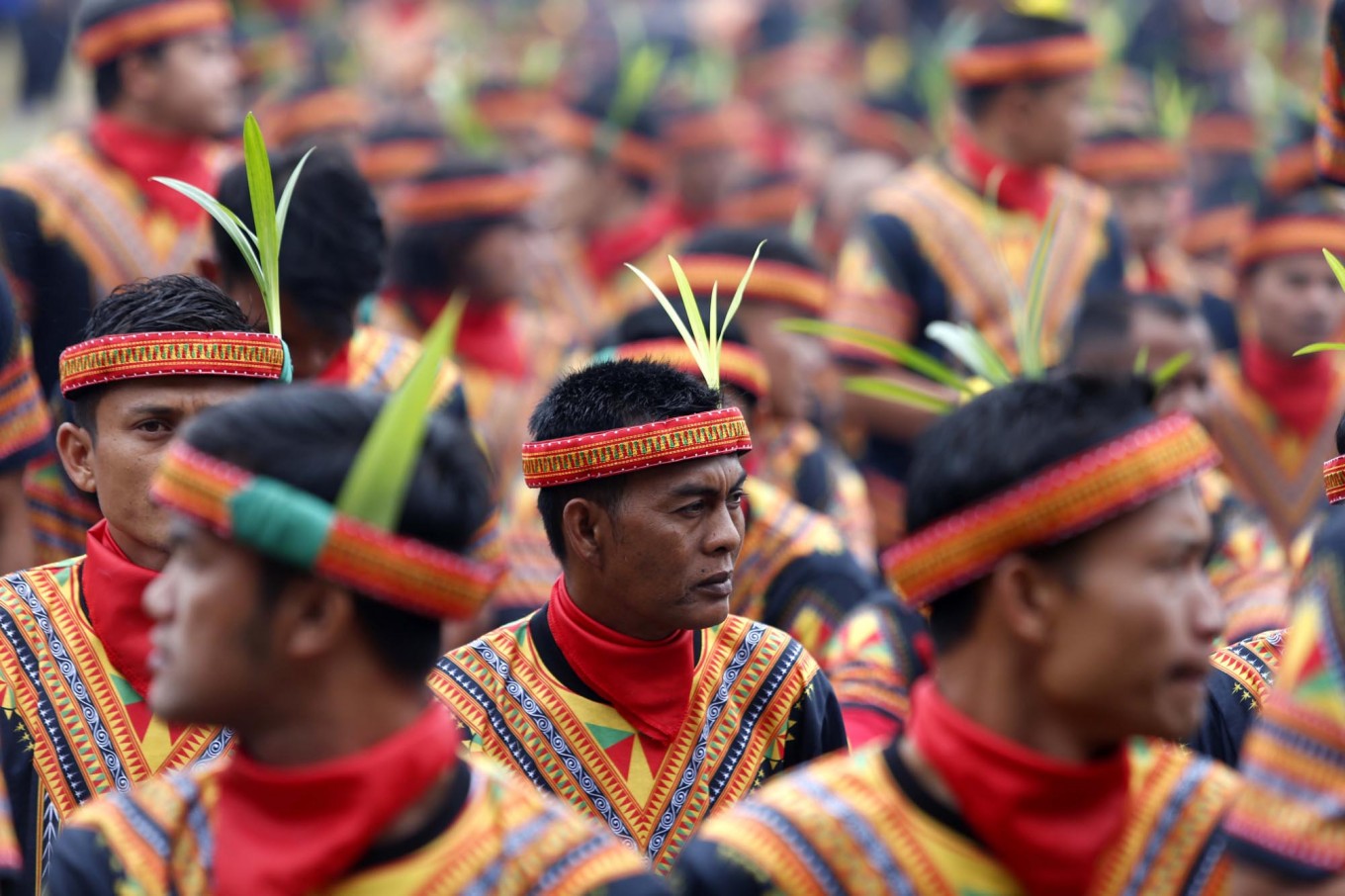 "It's not only how fast the movement is, but also how the dancers stay in sync while performing at high speed, which is why practice and discipline are required in order to perform a fascinating Saman dance," Ibnu added.
The event topped the previous record of 5,057 Saman dancers set in 2014.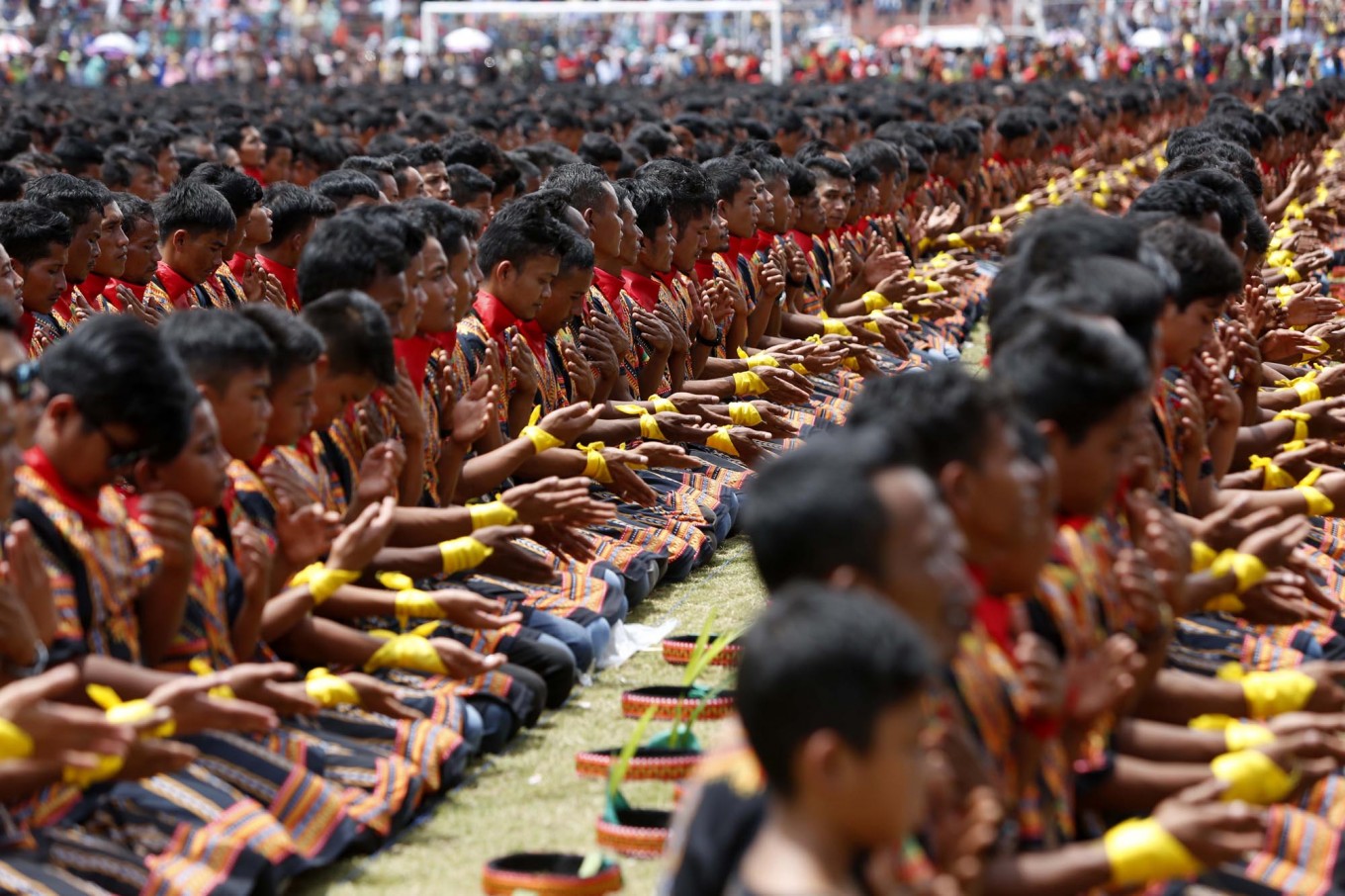 "This event is a collaboration between the Aceh and the Gayo Lues administrations. After being listed as a world heritage by UNESCO, the Saman dance doesn't belong just to the people of Gayo Lues but also to the people of the world. Let's preserve it together," said Reza Pahlevi, Head of Aceh Tourism Agency to The Jakarta Post.

Source : The Jakarta Post | BBC
Proud
60%
Sad
0%
Excited
0%
Indifferent
0%
Inspired
0%
Amazed
40%