ATR aircraft are recognized by the whole aviation industry as the greenest in their class size and offer the lowest operating and maintenance costs in its market sector.
Looking back at the history, during the 1980s, French aerospace company Aérospatiale and Italian aviation conglomerate Aeritalia merged their separate work upon a new generation of regional aircraft together.
For this purpose, a new jointly-owned company was established, ATR, for the purpose of developing, manufacturing, and marketing their first airliner, which was later designated as the ATR 42.
Following that, during the mid-1980s, the ATR 72 was developed as a stretched variant of the ATR 42, the manufacturer's first regional airliner
ATR FLEET IN SOUTHEAST ASIA
To date, all of the ATR series have been completed at the company's final assembly line in Toulouse, France.
Successive models of the ATR 72, a twin-engine turboprop have been developed and introduced.
The aircraft continues to share a high degree of commonality with its smaller ATR 42 sibling. Both the ATR 42 and ATR 72 have been produced side-by-side for decades.
The number "72" in its name is derived from the aircraft's standard seating configuration in a passenger-carrying configuration, which could seat 72-78 passengers in a single-class arrangement.
Another sign that Asian airlines believe in the product, is that already 48 operators in 25 Asian countries are flying ATRs on their routes.
In Southeast Asia, Seasia here has the details on the number of ATR fleets of airlines in each country.
WINGS AIR – INDONESIA (53 FLEET)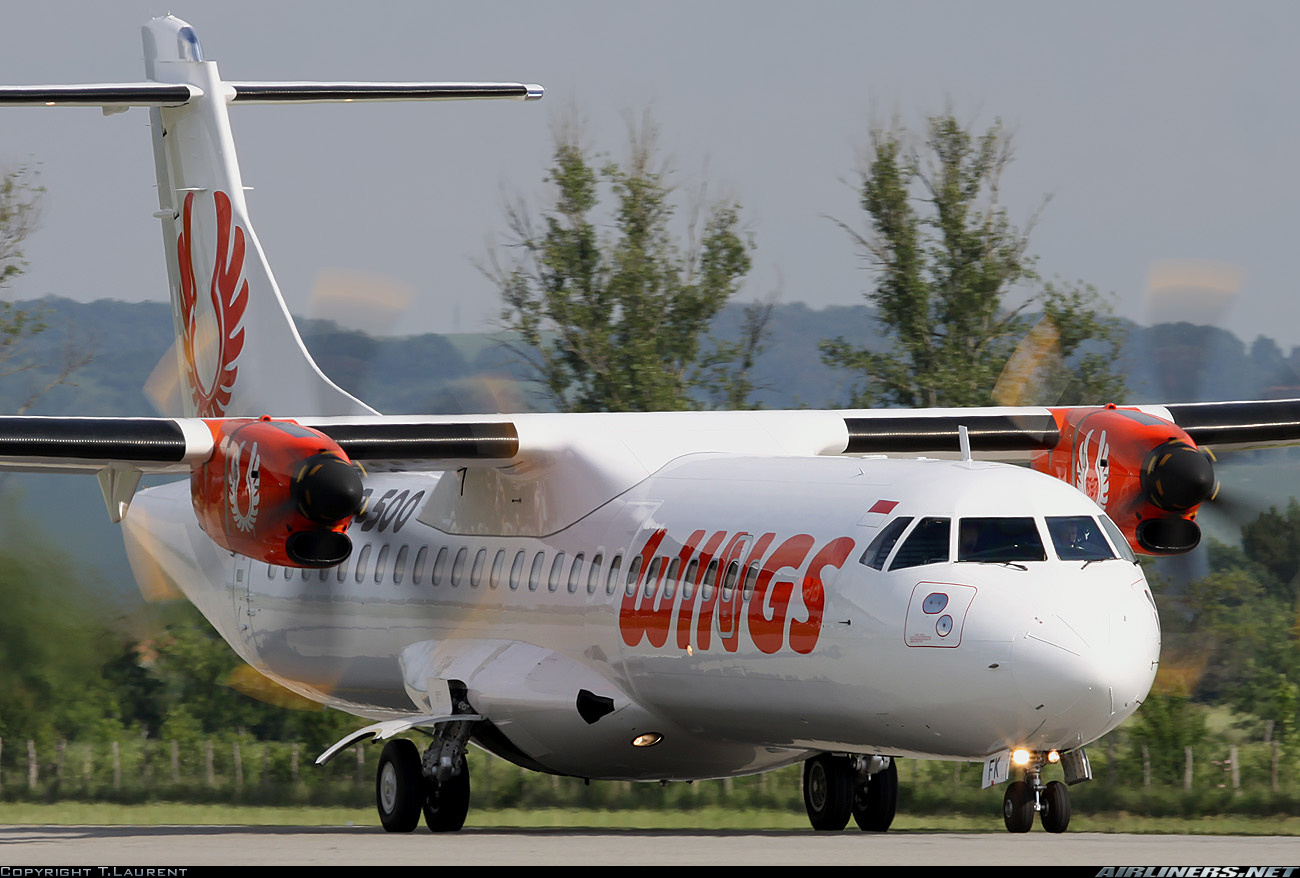 FIREFLY – MALAYSIA (19 FLEET)
BANGKOK AIRWAYS – THAILAND (15 FLEET)
CEBU PACIFIC – PHILIPPINES (15 FLEET)
MYANMAR NATIONAL AIRLINES – MYANMAR (11 FLEET)
LAO AIRLINES – LAOS (7 FLEET)
Vietnam Air Services Company (VASCO) – VIETNAM (5 FLEET)
VIETNAM AIRLINES – VIETNAM (5 FLEET)
ANGKOR AIR - CAMBODIA (3 FLEET)
Note: All details compiled are latest updated in between January to September 2017.
Source: PlaneSpotters.net