Credit by Danu Damarjati/Detikcom | Laotian Prime Minister Thongloun Sisoulith (right) and President Joko "Jokowi" Widodo (left) at bilateral meeting at the Bogor Palace in Indonesia.
During a press conference with Laotian Prime Minister Thongloun Sisoulith, President Joko "Jokowi" Widodo has stressed that Indonesia was ready to supply Laos with airplanes and weapons produced by two state-owned enterprises.
"The Indonesian strategic industry is ready to supply high-quality products, such as airplanes and defense equipment, needed by Laos," Jokowi said during the joint press conference at the Bogor Palace in West Java on Thursday, as reported by The Jakarta Post.
On the same day, Jokowi and Sisoulith had held a meeting to discuss efforts to strengthen the bilateral relationship between the two ASEAN member countries and witnessed the signing of three memorandums of understanding between the two countries on education and drug.
During his visit to Indonesia, the prime minister brought a number of business delegates.
"I welcome the business delegate joining the prime minister's visit. I am confident that a business meeting will help boost cooperation on trade and investment," President Widodo told a joint press conference after their meeting at the palace.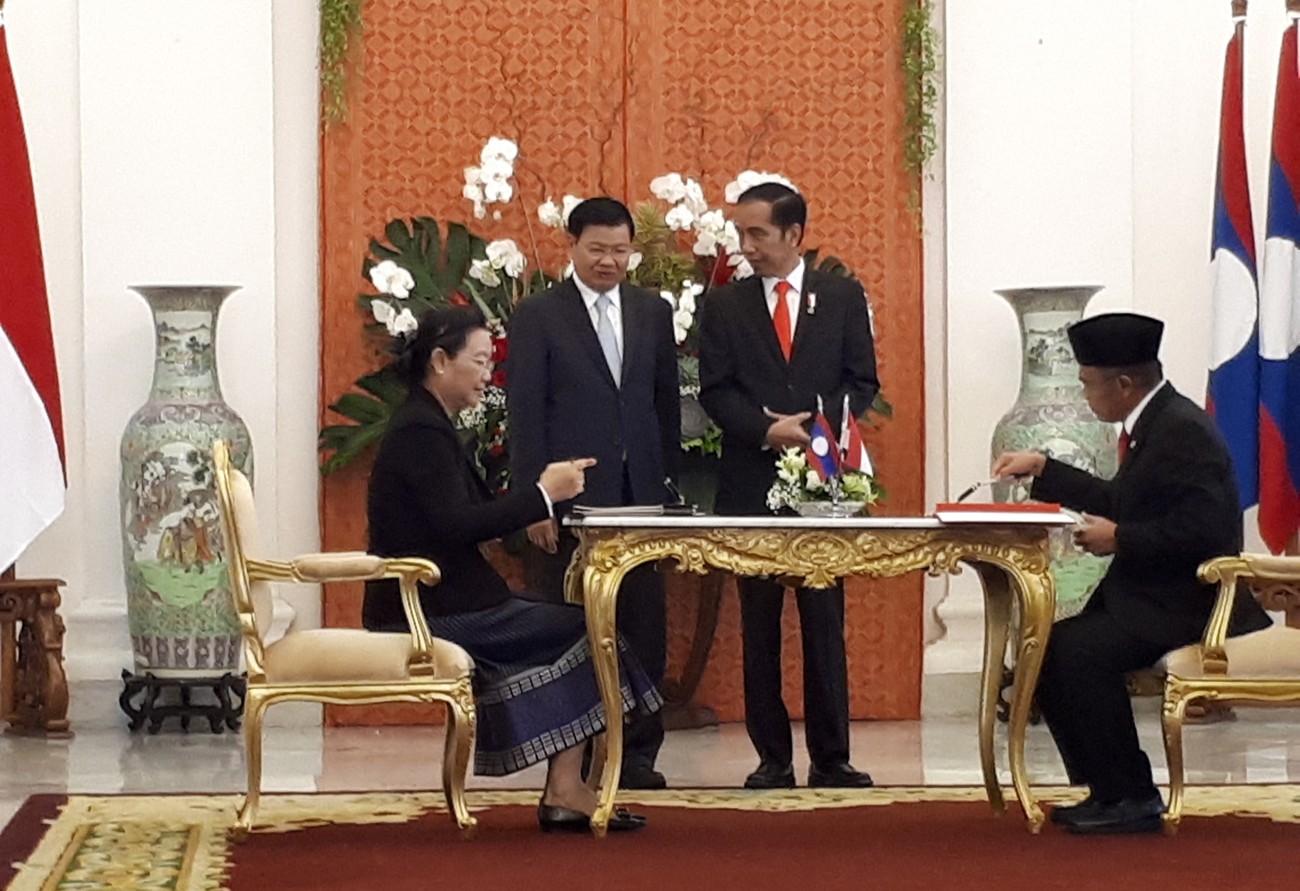 For his turn, Laos Prime Minister Thongloun Sisoulith said that he was upbeat that both nations will persistently strengthen the cooperation in the sectors.
"On behalf of the government and the people of Laos, we express gratitude to the Indonesian government for its supports to us on several sectors and contribution to efforts to boost economic and social condition on Laos," he said, as quoted by Xinhua.
Indonesia's state-owned weapons maker PT Pindad (Persero) produces various munitions, guns, tanks and armored vehicles, while state-owned aircraft manufacturer PT Dirgantara Indonesia (PTDI) produces helicopters and aircraft both for military and commercial purposes.
Proud
100%
Sad
0%
Excited
0%
Indifferent
0%
Inspired
0%
Amazed
0%