Credit by Featured Image Caption © TODAYonline
Chef Chan Hong Meng's version of Singapore's signature dish "chicken rice" is so popular that his hawker stall earned a coveted star from the Michelin Guide's inaugural Singapore edition in 2016. It was one of the first street food stalls in the guide's history to earn the honor.
Chicken rice is a wildly popular dish found in restaurants and hawker stalls across Singapore. The chicken is steeped in boiling water and blanched until done then dipped in cold water to keep it tender. Afterward, it's roasted or braised in soya sauce and served over rice cooked in chicken stock and seasoned. The dish is typically served with a tangy chili sauce.
Meng's stall, Liao Fan Hong Kong Soya Sauce Chicken Rice & Noodle, is located in Chinatown Complex Market and Food Centre, among dozens of food stalls serving similar cheap eats. At Liao Fan, diners can get the Michelin-starred dish for $1.42. The stall's other must-try dishes include roasted pork, whole roasted chickens and chicken noodles.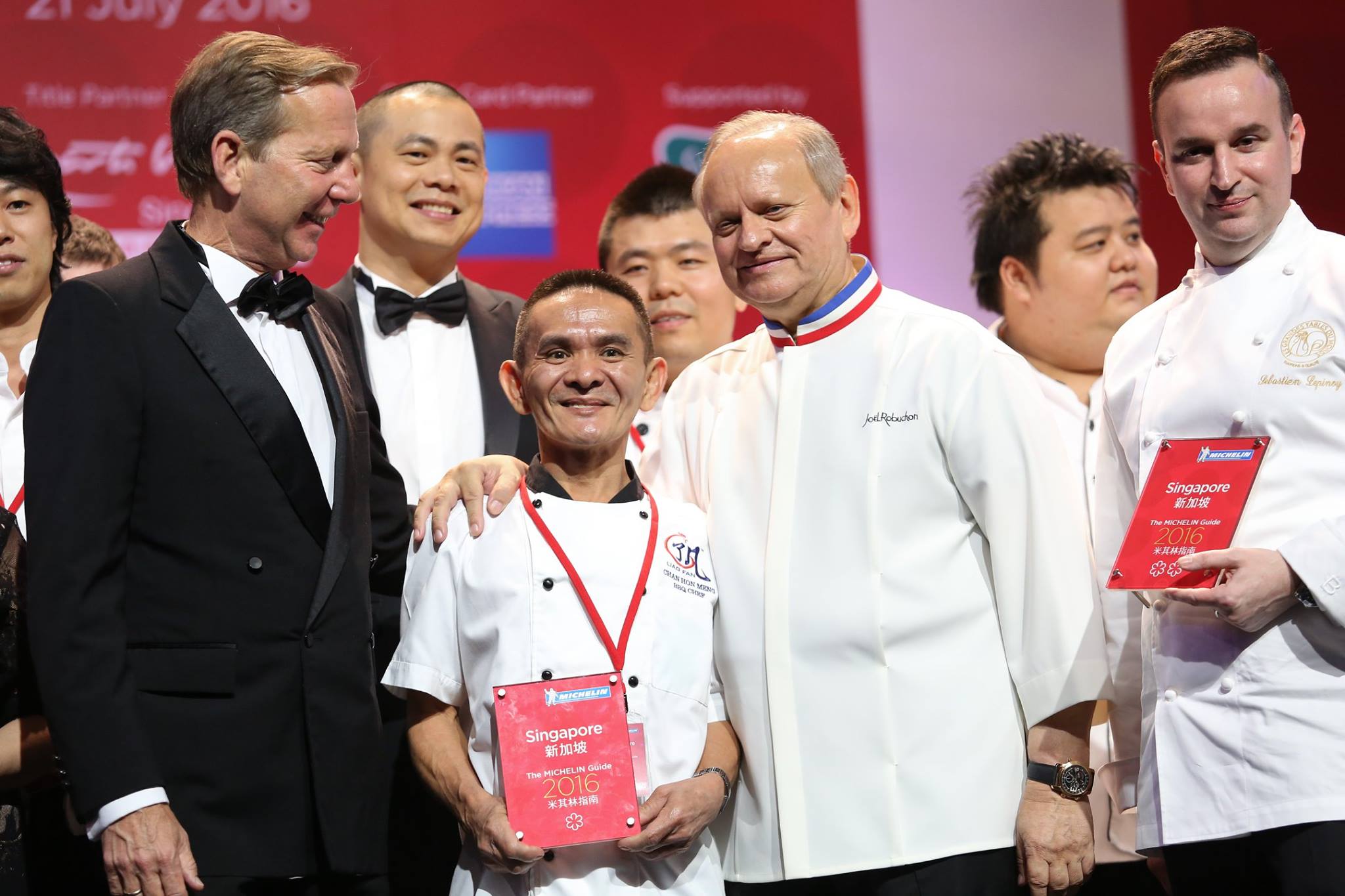 The notoriety increased the stall's popularity so much that Meng opened a second dine-in location—Liao Fan Hawker Chan—a few feet away. Its prices are slightly higher to cover the additional overhead, but the chicken rice still less than $4. Both locations are included in the 2017 Michelin Guide Singapore.
As Gemima Cody wrote here, followed by branches in Taiwan, Thailand and Indonesia, a 100 seat Melbourne store soon will open on Lonsdale Street in October.
According to Victor Aghtan, who spearheaded the Tim Ho Wan (a Chinese dim sum restaurant chain that originated in Hong Kong) launch in Melbourne, the menu "will be almost identical to Singapore with some local seasonal changes."
Key dishes are Meng's trademark crisp-skinned soy chicken as well as plates of char siu (barbecued pork), cleaved to order and served with rice or noodles.
Meng will be training staff in Singapore but will fly out to Australia for the opening.

Source : https://www.wheretraveler.com/eat/cheapest-michelin-starred-dish-world
Proud
50%
Sad
0%
Excited
0%
Indifferent
0%
Inspired
0%
Amazed
50%