Pengabdi Setan ­film terrified audiences in ­Indonesia when it first came out and was even shown in the United States and Japan. It remains a cult hit internationally even until today.
In the first week of its release, the reboot of the 1980s horror classic successfully attracted 1 million viewers, while garnering 13 nominations out of 22 categories at the annual Indonesian Film Festival (FFI) 2017 — making it one of the most nominated films at the event.
Not just that, the main star of the horror flick, the Malaysia-Thai author Bront Palarae also became a very hot topic among Indonesian netizens.
Plays Bapak, whose wife has been dead for three years, Bront has been dubbed as 'Hot Daddy' as the netizens seemed to had lost their focus on the film's horror element.
Instead, they were too distracted and enamoured by the 39-year-olds' appeal.
As reported by Malaysia's The New Straits Times, judging by tweets in the Twitterland, it seemed like they have lots to say about this hot father of a 13-month-old daughter.
@pecintasendja wrote: "Ooh, my heart hurts looking at this hot daddy #PengabdiBapak"
@marcia_nang wrote: Handsome! He's a Malaysian ..." and @naturallybali replied: "Interested? Let's go to Malaysia to find him."
@nidyarizki shared a photo of her Pengabdi Setan cinema movie stubs with the caption "For the second time... to watch Bapak".
In her similar post, @giyna captioned it "For the 3rd time meeting 'Bapak' until I really meet him in real life."
In another Tweet, @nidyarizki tagged Joko and wrote: "If there's a sequel, please include Bapak Bront yeah? Ooh hawt daddy"
@ombotaakk tweeted: "After this, Bront will surely be in higher demand in Indonesia."
Many online articles by Indonesian portals have popped up, introducing their readers to Bront's achievements and bio.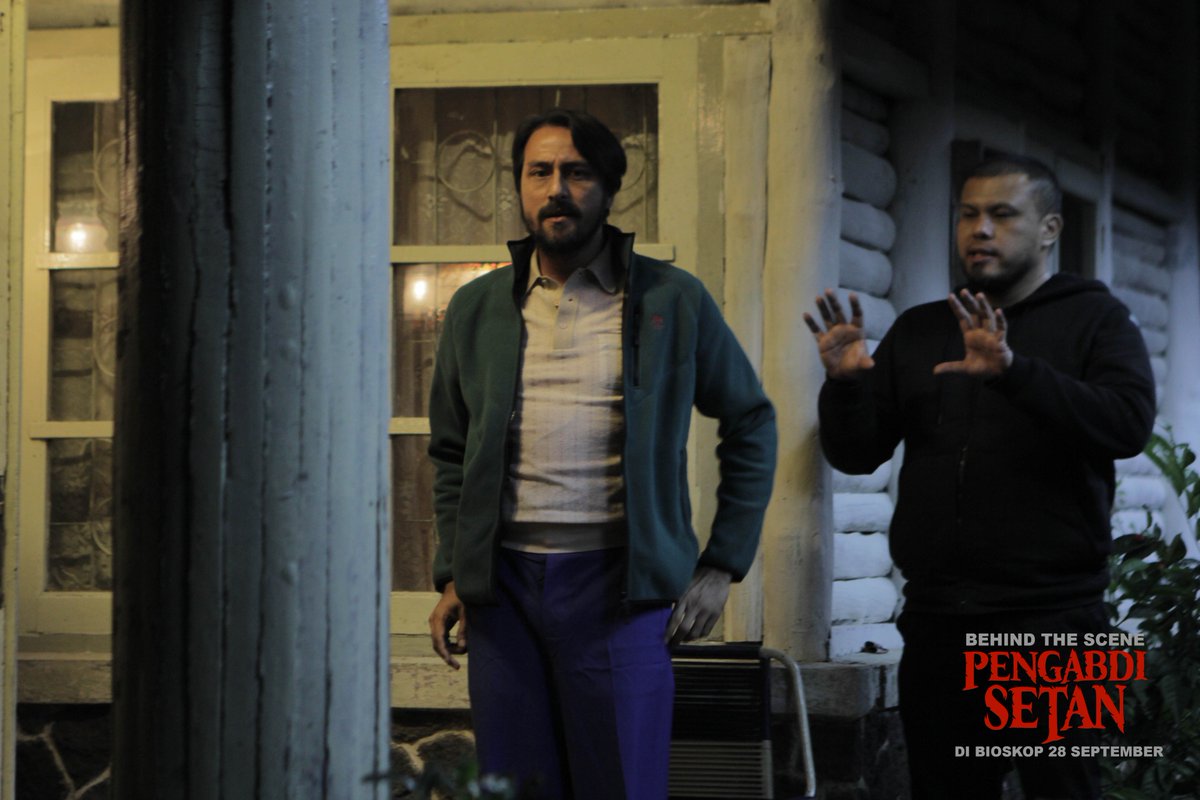 Malay Mail reports although he is achieving some success overseas, he would never forget his roots and the Malaysian entertainment industry that has helped him.
"It is not that I don't want to take any job offers in Malaysia, but I haven't received one that I cannot resist yet. Taking offers from foreign filmmakers will enhance my experience and knowledge as an actor, and I want to stay relevant in Malaysia when I return."
According to CNN Indonesia, Joko had requested for Bront's help in finding the right actor to play Bapak. Since they were unsuccessful, the role eventually went to Bront.
Prior to working on it, Bront, whose real name is Nasrul Suhaimin Saifuddin, had starred in HBO Asia's original series Halfworlds, produced and developed entirely in Indonesia and directed by Joko in 2015.
Following it were the Indonesian-Malaysian rom-com My Stupid Boss (2016) and Indonesian martial arts film Headshot (2016). Pengabdi Setan is Bront's third Indonesian film.
It looks like he had left a lasting impression on Indonesian film fans!
From this collaboration, the ties in between two nations in the region are expected to get closer than before, through the 'exchanges' of talents and ideas, particularly in arts and respect towards the culture.
Source : The New Straits Times, The Jakarta Post