Credit by Lazada warehouse © Lazada
ECONOMY
Malaysia
10 Facts You Should Know About Alibaba's Giant Hub in Malaysia
Alibaba Group announced that the first Electronic World Trade Platform (eWTP) hub outside of China had gone live in a ceremony held in Malaysia on Nov 3, hosted by Malaysia Prime Minister Dato' Seri Najib Tun Razak and Alibaba Group Chairman Jack Ma.
The milestone event follows Alibaba's partnership announcement with the Malaysian Digital Economy Corporation (MDEC) in March, through the launched Digital Free Trade Zone (DFTZ) this year to work jointly to enable Malaysian small and medium-sized enterprises to benefit from global trade.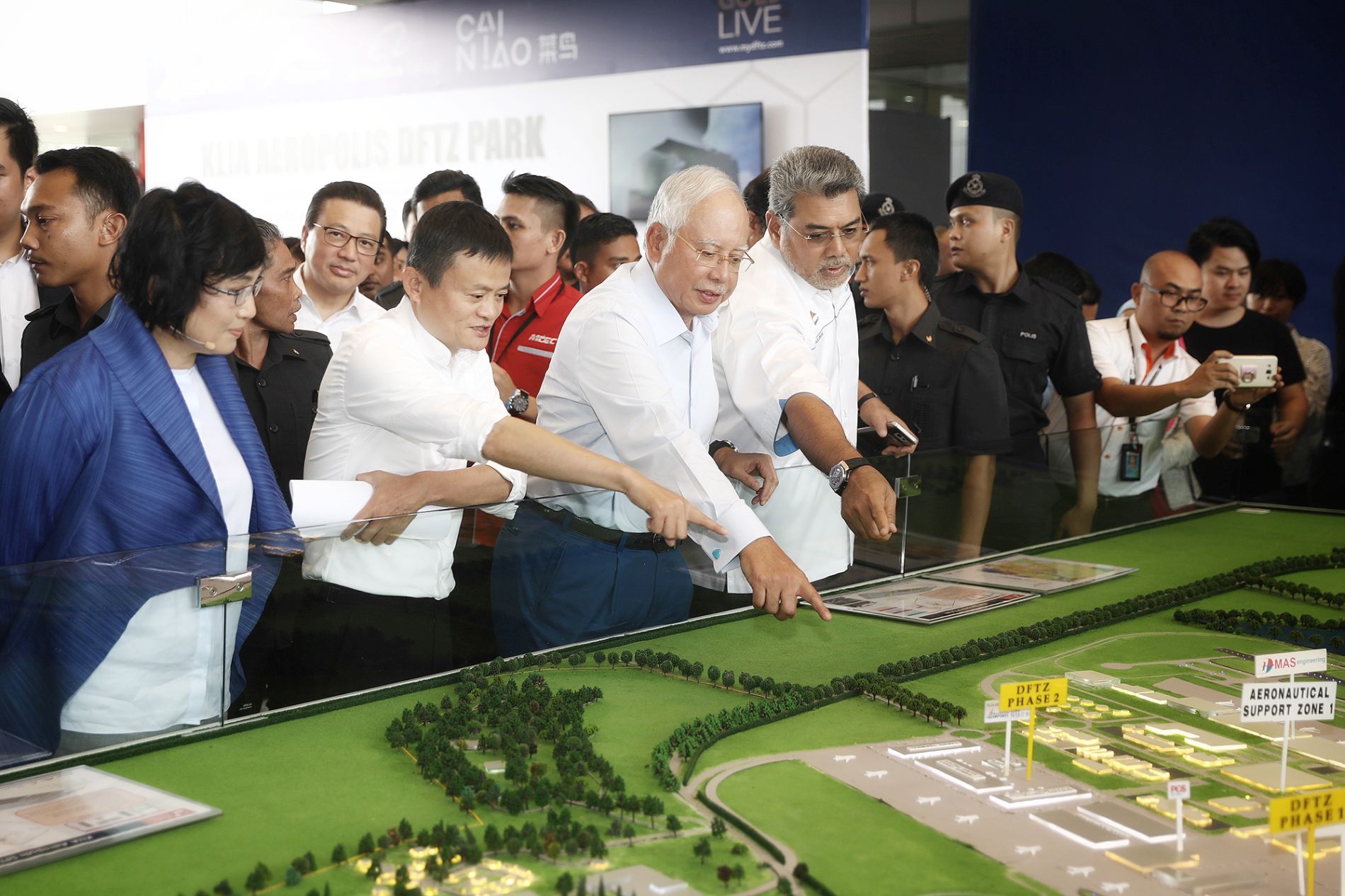 From this breakthrough achievement of Alibaba Group, here are the highlight points that Southeast Asian people need to know besides the whole idea of new Alibaba's operation happening in the region:
1. Both DFTZ and eWTP, the brainchild of Jack Ma, have one common goal -- to help SMEs overcome the complex regulations, processes and barriers, and eventually further encourage businesses and traders to connect and collaborate in cross-border trading".
2. They will be a boost to Malaysia's eCommerce roadmap that was introduced in 2016, which aims to double the nation's eCommerce growth and increase the GDP contribution to approximately US$47.68 billion by 2020.
3. DFTZ's implementation of physical and virtual zones will be done in phases. The physical zone comprises of the fulfilment Hub and Satellite Services Hub while the virtual zone consists of the eServices Platform.
4. The first phase of DFTZ is a warehousing facility close to Kuala Lumpur's international airport to be operated by national courier, POS Malaysia. This will be centred at KLIA Aeropolis, the key clusters of air cargo and logistics, aerospace and aviation.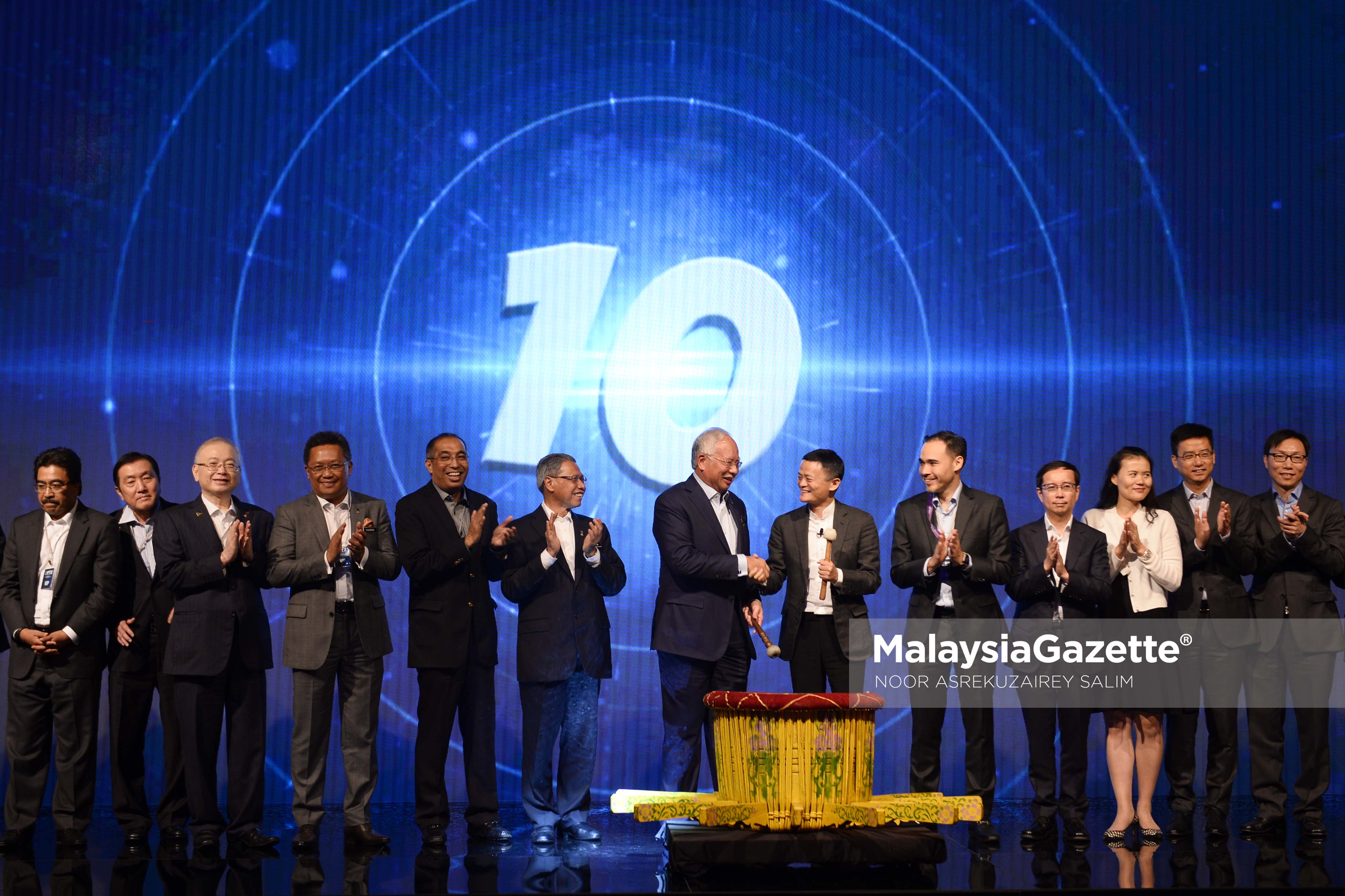 5. The zone's second phase, a 24ha new facility to be jointly developed by Malaysia Airports Holdings Berhad and Cainiao Network, Alibaba's logistics arm. This facility will only begin operations in 2020.
6. Both facilities hope to halve border clearance and handling times for cargo to three hours, from six hours previously.
7. 1,972 SMEs have applied to join the DFTZ. DFTZ is expected to create 60,000 direct and indirect jobs by 2025.
8. At the launch, ALIBABA Cloud, the cloud computing arm of Alibaba Group, opened its data centre in Malaysia. It will add to Alibaba Cloud's 14 data centres worldwide, covering mainland China, Hong Kong, Singapore, Japan, Australia, the Middle East, Europe, and the US (East and West Coast).
9. The collaboration of Alipay and Maybank & Alipay and CIMB were signed in launching Alipay barcode payment in Malaysia. This partnership will enable mainland Chinese tourists to make payment using their favourite payment method - their Alipay e-wallet. For Malaysian merchants, this will give them exposure to the vast China market.
10. Kuala Lumpur Internet City (KLIC) will be the first satellite services hub of DFTZ and will be developed by another strategic partner, Catcha Group.

Source : Various sources including Xinhua News Agency, Singapore's The Straits Times, MDEC Official Website and Tech Wire Asia.
Proud
100%
Sad
0%
Excited
0%
Indifferent
0%
Inspired
0%
Amazed
0%