Credit by Elephan Nature Park
Bangkok might be the most-visited city in the world, but it's far from the only draw in Thailand.
Beyond the amazing food, glittering temples and famously friendly culture, the country has yet another precious commodity: its elephants.
And at Elephant Nature Park, an elephant rescue and rehabilitation center in the Chiang Mai countryside, you'll be surrounded by them.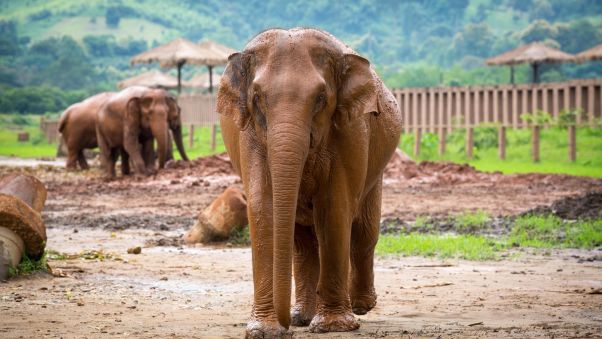 Thailand has long been home to these beautiful beasts, but experts estimate the elephant population has dwindled to 3,000-4,000 (down from 100,000) over the past century.
That's where Elephant Nature Park comes in.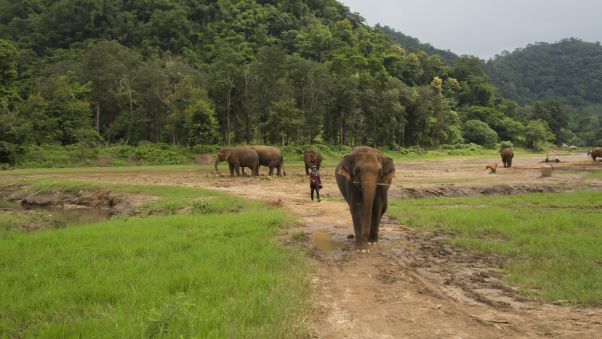 Located about 37 miles (60 kilometers) from Chiang Mai, the park has rescued more than 200 elephants from the tourism and logging industries since its inception in the 1990s.
"You know many tourists who have seen elephants in Thailand, they want to come and ride them," Sangdeaun "Lek" Chailert, founder of Elephant Nature Park, tells CNN. "But I think it's very important to come here and care for elephants, rather than use the animals for entertainment."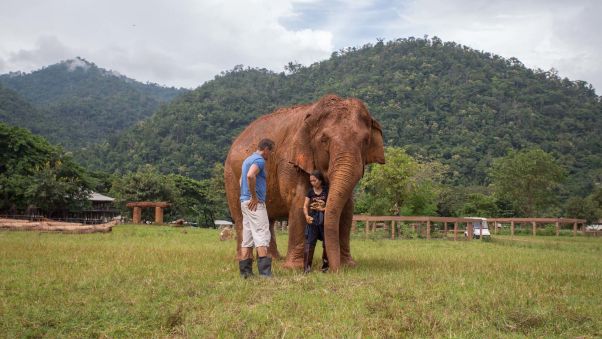 A Walk in the park
At the Elephant Nature Park, volunteers and visitors have an opportunity to interact with more than 70 elephants across the 250-acre grounds.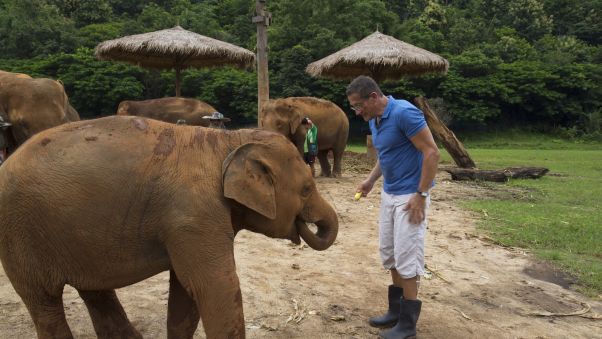 Instead of potentially harmful activities, such as rides, volunteers can participate in a variety of experiences, from bathing and feeding elephants, to following them on jungle treks.
During half-day or overnight visits, travelers might meet Dok Geaw -- a baby elephant just born in May 2017 -- as well as Tilly, who was rescued from a trekking camp, and Sook Jai, who was once a street beggar in the city.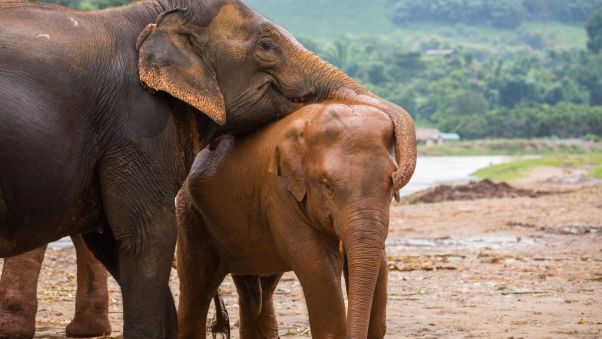 The park also offers seven-day volunteer experiences.
"Elephants teach me a lot," says Sangdeaun. "They have this love that humans don't have. A love for life, unconditional love -- and this is what we have to learn from them."
Source : CNN Travel
Proud
0%
Sad
0%
Excited
0%
Indifferent
0%
Inspired
0%
Amazed
0%