The China-Indonesia Giant Pandas Conservation Partnership Program was launched at Bogor on the outskirts of Indonesia's capital city of Jakarta.
Enhanced cooperation in research on giant pandas conservation is an important symbol of friendly relations between China and Indonesia entering a new stage, visiting Chinese Vice Premier Liu Yandong said on Sunday.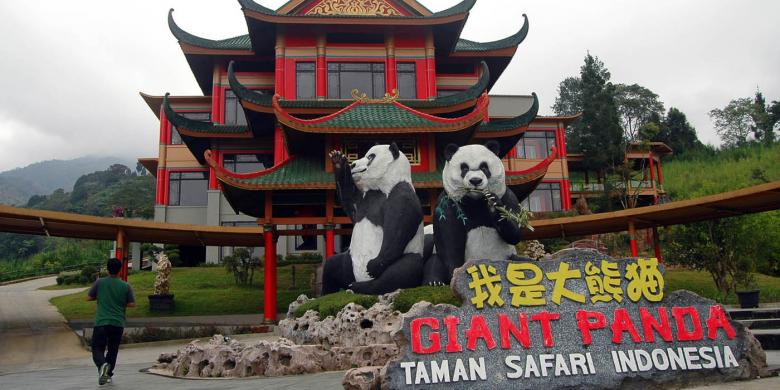 Liu, who inaugurated the ceremony, noted that both sides should take this program as an opportunity to deepen cooperation in such fields as economy, society, culture and ecological civilization.
Xinhua reported that the Chinese vice premier is in Jakarta for the Third Meeting of China-Indonesia People-to-People High-level Dialogue. The giant pandas conservation program is an important part of the dialogue mechanism.
The panda couple, Hu Chun and Cai Tao, from China's southwestern Sichuan province, has arrived at Indonesia's Taman Safari Zoo and stayed there for two months.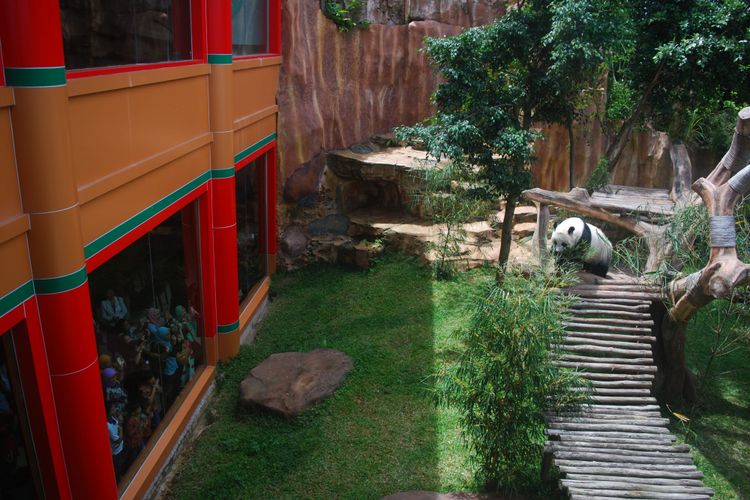 A safari zoo will be their home for the next ten years once they clear an initial month-long quarantine.
The seven-year-old pandas received a warm welcome from Environment and Forestry Minister Siti Nurbaya.
"The pandas are now seven years old meaning that they are already teenagers. They live on average for up to 30 years," Siti said to The Jakarta Post.
"We hope next year they can get 'married' and have kids."
Siti said if a panda baby is born it would stay at the Taman Safari zoo, Cisarua, Bogor, West Java, for two to three years before being returned to China.
They must be returned to preserve the gene pool, Siti said. As reported by The Straits Times, the two seven-year-old bears will live in a 4,800 sqm enclosure at the zoo, which is located 1,700m above sea level.
This makes it possible for the animals to live at a similar altitude to their origin in Chengdu, Xinhua news agency quoted Mr Jansen Manansang, director of Taman Safari, as saying.
China has been sending pandas abroad since the 1950s, in a gesture widely widely known as "panda diplomacy", to foster ties with other countries.