Green buildings are going to become the norm sooner than expected, as the world continued to shift towards more sustainable construction this year. Best thing we heard of this year: Eco-mosques.
Here are the top 5 green building stories from the year, as released by Eco-Business :
1. Record-breaking number of real estate firms are reporting their sustainability performance
More real estate companies are reporting their performance on environment, social and governance (ESG) indicators than ever, and are showing improvements in areas such as energy, water and waste, according to the results of this year's Global Real Estate Sustainability Benchmark (GRESB) survey.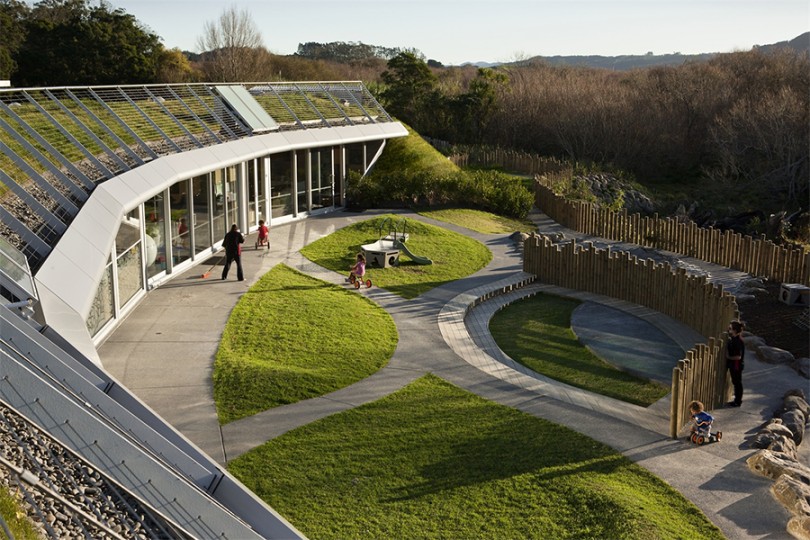 While Australia and New Zealand made up more than half of the 124 Asia Pacific companies represented, more firms in Asia also participated in the survey this time round.
2. The $3.4 trillion opportunity
Rapid urbanisation will drive the number of new buildings up by 20 per cent by 2025, and investments in green buildings in emerging markets could reach as high as $3.4 trillion, found a study conducted by the International Finance Corporation.
IFC country manager for the Philippines Yuan Xu told the media that creating a vibrant market for green buildings would be key to attracting private investments.
3. Better materials for better construction
Going back to basic mud bricks would be better for the environment and the pocket, a Sri Lankan study found this year. Researchers at MIT are also testing a series of mixes to find more durable and environmentally friendly concrete, as the international market for sustainable materials grows. It could even reach $187 billion by 2026, according to a report.
Despite progress in the search for more sustainable construction materials, the demand for sand—a resource so vital in construction—continues to drive the global sand crisis continues to escalate.
4. Going beyond green building standards
Green building standards alone are not enough to ensure our buildings will be as carbon light as we need them to be, said Thomas Auer, managing director of German climate engineering firm Transsolar, in an interview with Eco-Business this year on the sidelines of the World Sustainable Built Environment Conference 2017 in Hong Kong.
He said: "I do not believe that technology will bring us to where we have to be. It will make a significant contribution, but we have to combine it with behaviour change, which is easy to translate into building operations and could have a big effect right away."
5. Eco-mosques
The country with the world's largest concentration of Muslims is set to establish 1,000 eco-mosques by 2020. Led by Indonesia's top clerical body, the Indonesian Ulema Council (MUI), these places of worship will run on renewable energy, improve their water efficiency and waste handling, and serve as centres of environmental education.
"Most Muslims in Indonesia listen more to religious leaders than the government," said a MUI representative.
Source : Eco-business.com
Proud
21%
Sad
0%
Excited
17%
Indifferent
4%
Inspired
38%
Amazed
21%