Brunei will soon have the longest bridge in Southeast Asia, taking away the title from its current holder, the Second Penang Bridge (Sultan Abdul Halim Muazam Shah Bridge) in Penang, Malaysia.
The Temburong bridge is now under construction in Brunei, and it will not just be Borneo's longest but also possibly the region's as well. At 30km long and jutting out into the Brunei Bay, it will link up the two enclaves of the sultanate now physically sliced in half by Sarawak's Limbang district.
This is the largest infrastructure project Brunei has ever carried out, making it an instant landmark once completed.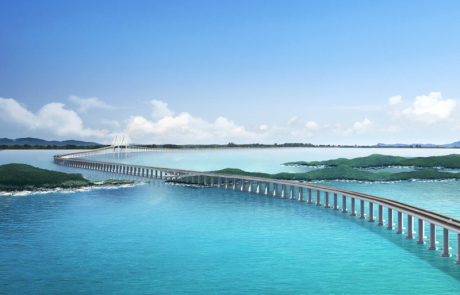 The bridge is slated for completion in November 2019. Once completed, there will be no need for Bruneians to criss-cross Sarawak when travelling from the Brunei-Muara district (the main population centre which includes the capital, Bandar Seri Begawan) to the wilderness that is largely the Temburong district.
Temburong is noted for its lush virgin rainforests and not much else. Bruneians from the main half of the country will travel into that wilderness primarily to commune with nature. It is not even clear if large-scale nature tourism is the main economic rationale for such a mammoth infrastructure investment or if it is even desirable if it were indeed the key reason for the bridge link.