Credit by Artist rendering , Hanthawaddy Airport © Frontier Myanmar
A new international airport in Myanmar is to open by 2020, with construction plans to be finalised by this month, the country's department of civil aviation has said.
Hanthawaddy International, located in the Bago region around 50 miles outside Yangon, will become the country's fourth international hub, and will have an initial capacity of 12 million passengers a year, a number that is eventually projected to rise to 30 million.
The $1.53 billion project has been undertaken by new developers since 2014, including Changi Airport Planners and Engineers, the group behind Singapore's main aviation hub and Japan's JGC Corporation.
Officials hope the new airport will become a new major international gateway for Myanmar, with all international airlines reportedly to be based there instead of Yangon International Airport upon its completion.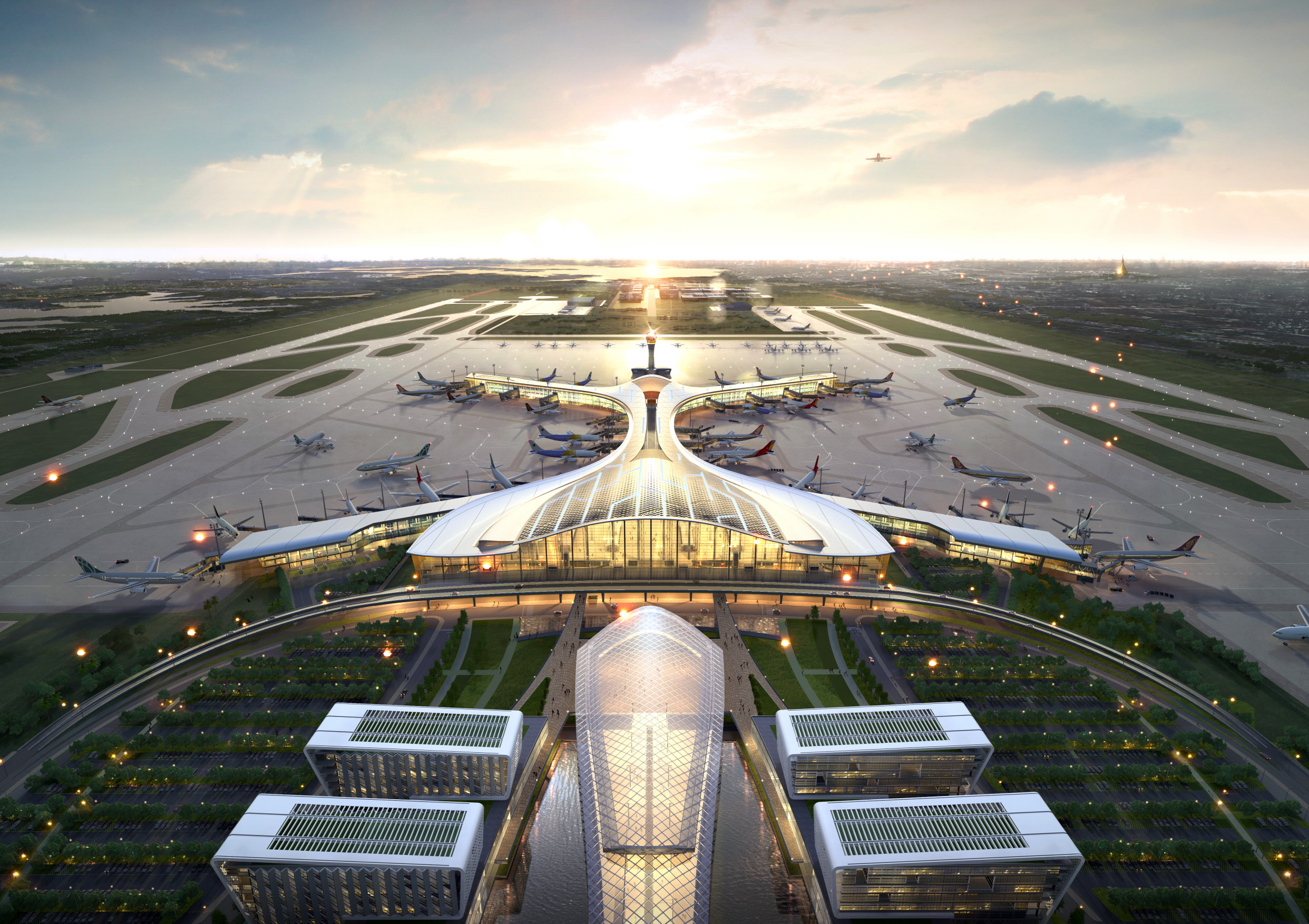 The country is also reportedly looking to build a bridge from downtown Yangon to the new airport and hopes to draw more tourists given Bago's location on the planned Asian Highway, a United Nations (UN) transport initiative featuring a network of more than 141,000 kilometres of roads crossing 32 countries in Europe and Asia.
Bago is an administrative region of the country, bordered by the Mandalay region in the north, the Yangon region in the south, the Gulf of Martaban in the east and the Rakhine State (which has been the centre of the current conflict, and where visitors are being advised against all but essential travel) in the west.
Notable points of interest to tourists are limited to a handful of historic pagodas and temples including the Kyaikpun Buddha, Shwemawdaw Pagoda, Shwethalyaung Buddha and Kanbawzathadi Palace.
Proud
20%
Sad
10%
Excited
30%
Indifferent
10%
Inspired
0%
Amazed
30%