Credit by Lofoten Islands © Visit Norway
You can't beat an island holiday for sheer escapism. Knowing you're surrounded by open water fosters a sense of complete removal from the daily grind of commuting, spam emails and overpriced coffee. But which country has the most islands on Earth?
UK
How many? Ordnance Survey has mapped 6,289 UK islands, mostly in Scotland. The British Isles (including Ireland) has 6,806.
Japan
How many? 6,852, of which 430 are inhabited. The Japanese archipelago stretches for 1,869 miles, around the same distance as the US east coast.
Philippines
How many? 7,641, according to the most recent estimate from the country's National Mapping and Resource Information Authority. That was an increase on a previous estimate of 7,107. They are clustered into the three major island groups: Luzon, Visayas, and Mindanao.
Australia
How many? 8,222, according to official statistics. Most of them (3,747) are in Western Australia, followed by Queensland (1,955), Tasmania (1,000), Northern Territory (887) and South Australia (346). The largest, excluding Tasmania (and Australia itself) is Melville Island, just north of Darwin.
Indonesia
How many? 18,307, according to a 2002 survey by the National Institute of Aeronautics and Space (the CIA World Factbook seems to think it's 17,508, however, while a more recent survey, by Indonesian officials, put the figure at 16,056).
Canada
How many? At least 30,000. The exact number is not known, but Georgian Bay contains the world's largest freshwater archipelago, known as Thirty Thousand Islands. The Saint Lawrence River, meanwhile, which makes up part of the Canada-US border, contains an archipelago of 1,864. The Canadian Gazetteer Atlas records the names of 1,016 individual islands, along with 129 island groups, of which around 250 are inhabited.
Norway
How many? More than 50,000, stretching from Svalbard, deep inside the Arctic Circle, to Bouvet Island, one of the most remote on Earth, and inhabited only by birds and seals, in the South Atlantic.
Finland
How many? 179,584, according to its tourist board, including 98,050 on the country's 188,000 lakes.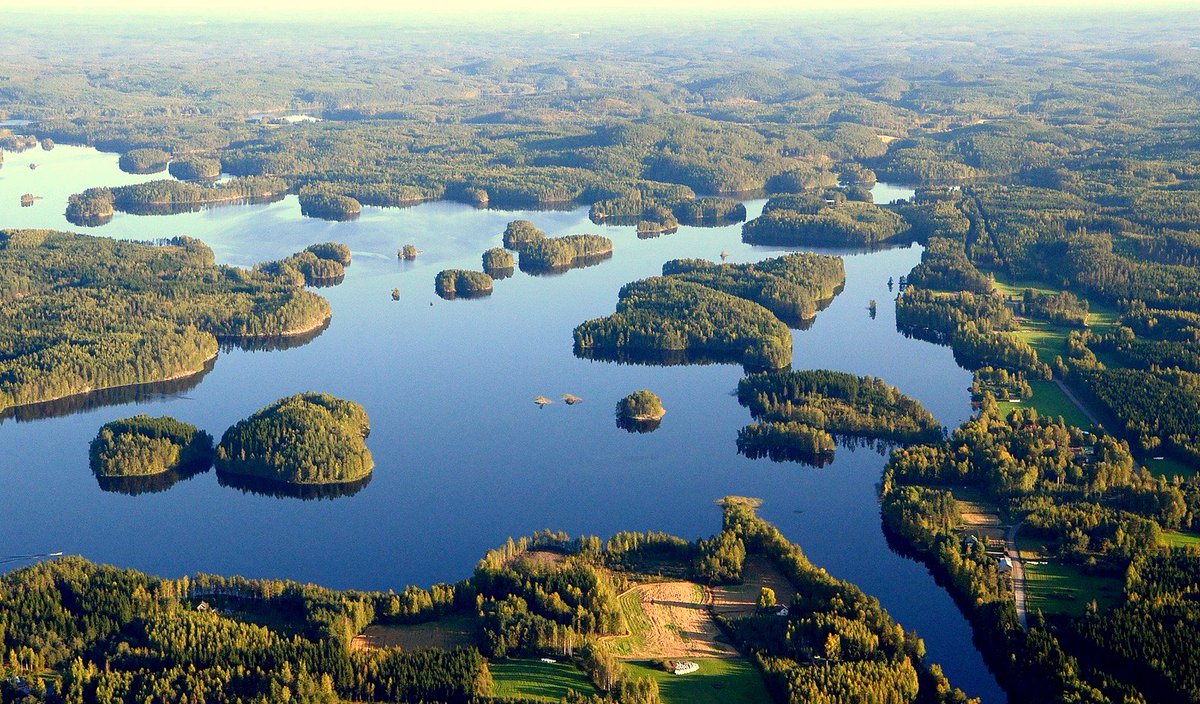 Sweden
How many? 267,570, according to Statistics Sweden's 2013 Islands in Sweden report. Just 984 are inhabited. The number, curiously, appears to be growing, its 2001 report listed 221,800. Either way, it makes Sweden the world's island capital.
Best of the rest
The Bahamas: 3,200
Chile: 2,324
Greece: up to 1,600
Thailand: 1,430
Croatia: 1,200
Maldives: 1,192
Estonia: 900
New Zealand: 600
Source : The Telegraph UK | Mongabay Indonesia | CIA Facts | Wikipedia
Proud
24%
Sad
12%
Excited
11%
Indifferent
3%
Inspired
3%
Amazed
48%