Credit by
Featured Image Caption ©
qz.com
Passports are fascinating things and for its own 'beautifulness', herewith Seasia found quite a number of passports that are defined as such.
Following are numbers of them; and as usual, there's one nation from the region is included in the list. Can you guess?
1. NORWAY
The new Norwegian passports feature a distinct modern design available in three colors: bright red, turquoise, and light gray. It also includes a deceptively plain image of a mountain under the sun, which under UV light transforms into a stellar image of the Aurora Borealis at night. If this isn't one of the most beautiful passports in the world, we don't know what is.
2. AUSTRALIA
At first glance, the new Australian passport seems ordinary, but the pages within are nothing short of astounding. Without relying on UV light, the opening pagesof the passport dazzle with ornate designs and vivid colors.
Like Indonesia, Australia's passport also features artwork of various plants, animals, and native traditions. You've got your kangaroos, platypuses, beaches, camel racing, and more. Don't change a thing, Australia.
3. FINLAND
Our final stop on this list of the most beautiful passports in the world is none other than the Land of a Thousand Lakes, a.k.a. Finland. With a rich burgundy exterior emblazoned with the Finnish Coat of Arms, this passport gives off an air of royalty and historic wonder.
But the real kicker is what's inside: a flip book of a moose walking casually across the passport's beige-edged blue pages. Now, that's beauty and fun all in one!
4. HUNGARY
Using the classic European burgundy and gold color scheme, the passport of Hungary is a treat for the eyes. But what makes it one of the most beautiful passports in the world can only be seen under ultraviolet light.
Hidden within the visa pages is the sheet music for the Szózat, one of Hungary's two national anthems. The passport also includes stylishly written lyrics for the first eight lines of the anthem.
5. CANADA
Sporting a navy blue cover complete with one of the most detailed coat of arms of any nation, Canada's passport is chock full of what you'd expect: historic buildings, famous figures, waterfalls, and maple leaves.
But like Hungary's passport, UV light reveals many secrets, from fireworks to geese to trippy leaves and circular patterns, and many more. The hidden art doubles as security to weed out fake passports.
6. INDONESIA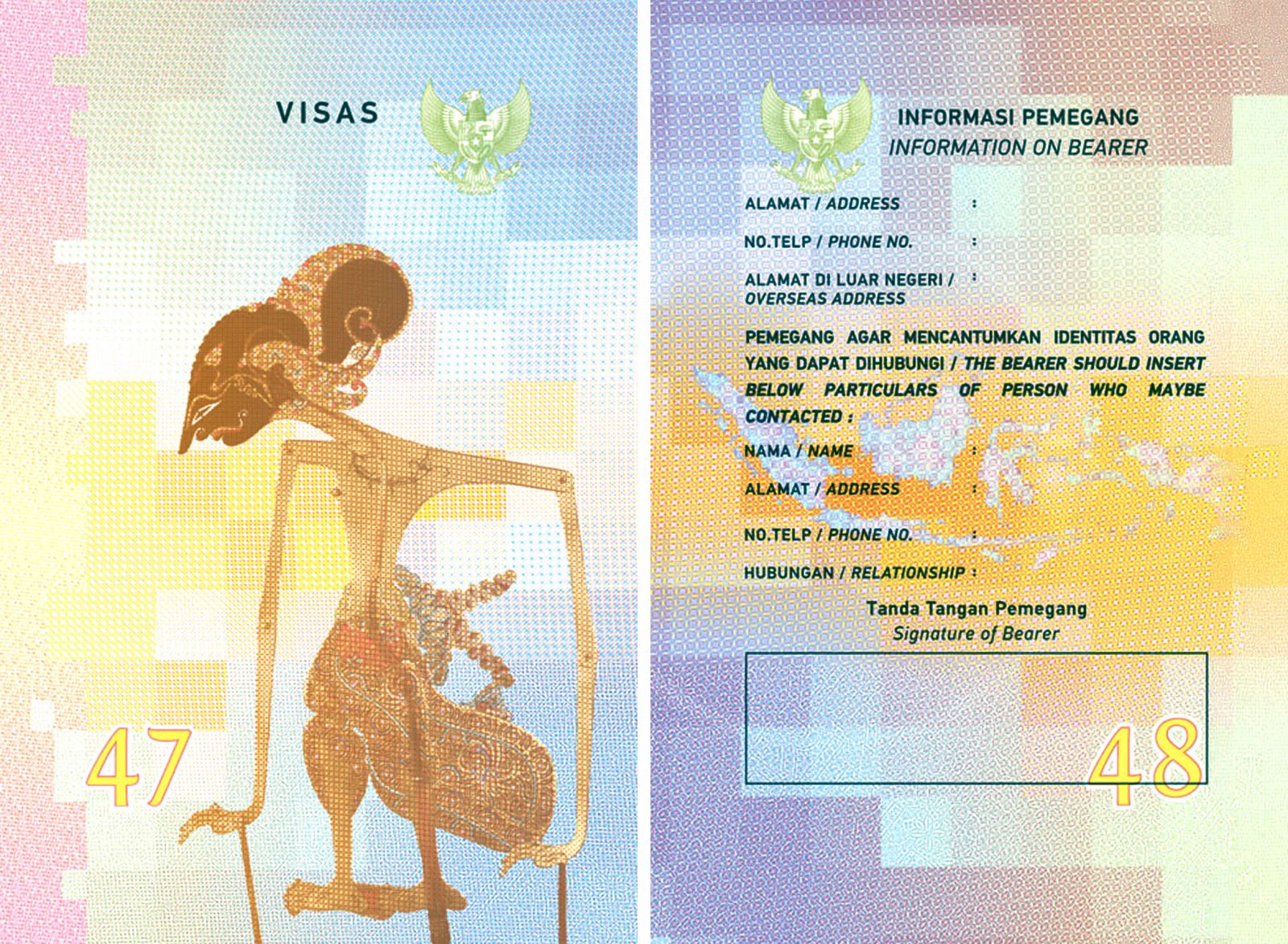 Within the pages of this traditional blue and gold passport are beautiful drawings of Indonesia's iconic flora and fauna. You'll find the Komodo dragon (the world's largest lizard), Rafflesia (the world's largest flower), rhinos, birds, fishes and much more. It's like a zoo within a book!
7. IRELAND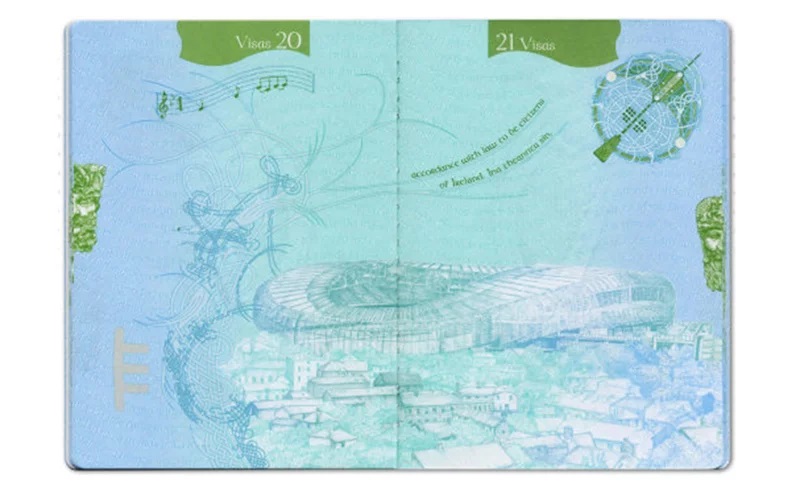 The new design reflects Irish culture.
The newly-designed Irish passport features images of iconic Irish landmarks including Croagh Patrick, Kylemore Abbey and Croke Park, in addition to drawings depicting Irish music and dance and Gaelic games.
8. SWITZERLAND
According to writer Richard Hollis,Switzerland was the first country to have its passport professionally designed. The current design, which has been around since 2003, has a bright red cover debossed with a pattern of Swiss crosses.
9. CHINA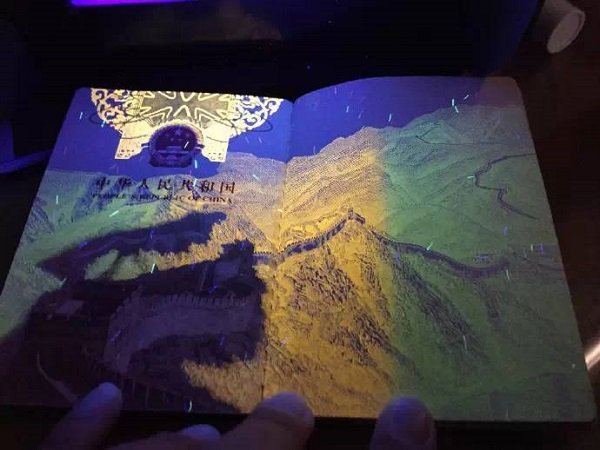 Like Canada's passport, China's passport has an ultraviolet secret. Pass a UV light over the inner pages, and illustrations of landmarkslike the Great Wall of China burst into colorful life.
10. NEW ZEALAND
As a remote nation surrounded by water, New Zealand has always been a nation of travelers—from the early Polynesian explorers who first sailed to the island, to modern-day Kiwis who travel thousands of miles beyond their borders.
Each page of New Zealand's passport—one of the world's most powerful—tells the story of the many journeys that New Zealanders have taken throughout history.

Source : Risefeed, com, Discover Passport Index Official Website, Mentalfloss.com
Proud
50%
Sad
11%
Excited
12%
Indifferent
4%
Inspired
7%
Amazed
16%