Credit by Photo by Anne Lin on Unsplash
NATURE
Vietnam
(Photos) The Spectacular Views of Vietnam's UNESCO World Heritage Site
In 1994, UNESCO declared Halong Bay a World Heritage Site.
Since then, researchers have discovered 14 plant species and no less than 60 species of animals that are endemic to Halong.
Herewith some photos from CNN Travel and some of the cool fun facts and captions about Halong Bay: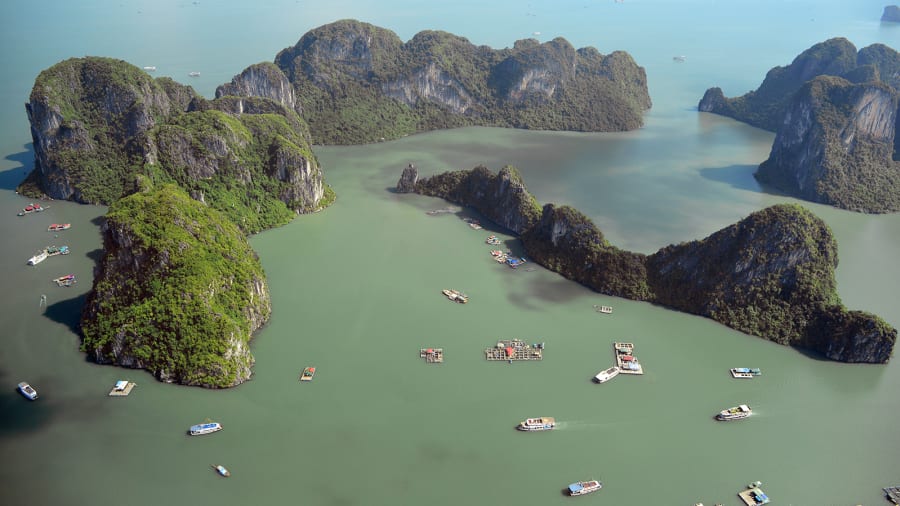 Caption 1: This bay is famous for its more than 1960 limestone, rocky, tall islands which are rich in tropical vegetation. It is approximately 579 square miles in size and is home to approximately 1600 fishermen who live in floating villages.
Caption 2: The soaring spires of Halong's famous islands rise above the shimmering coastal flatlands like the towers of some gargantuan cityscape.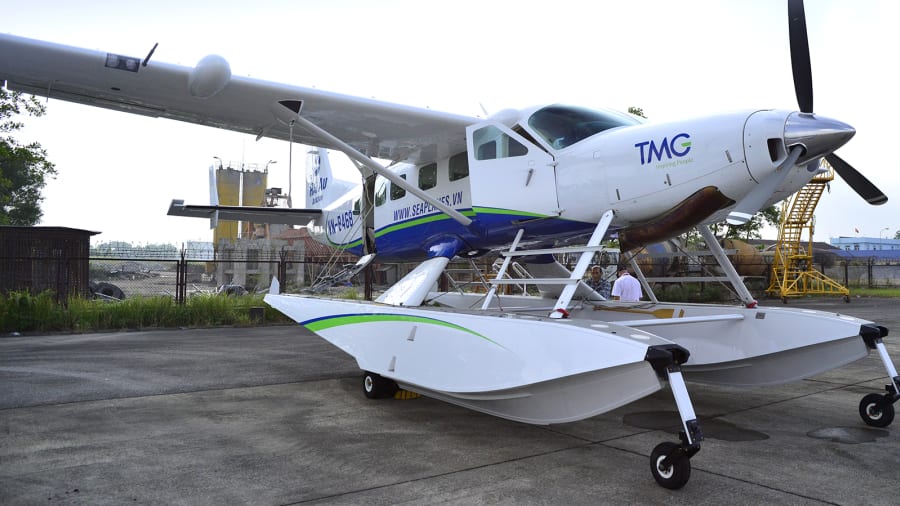 Caption 3: Hai Au Airlines started operating Vietnam's first commercial seaplane service out of Hanoi in the summer of 2014. Plans are already in place for small seaplane fleets in Danang and Ho Chi Minh City.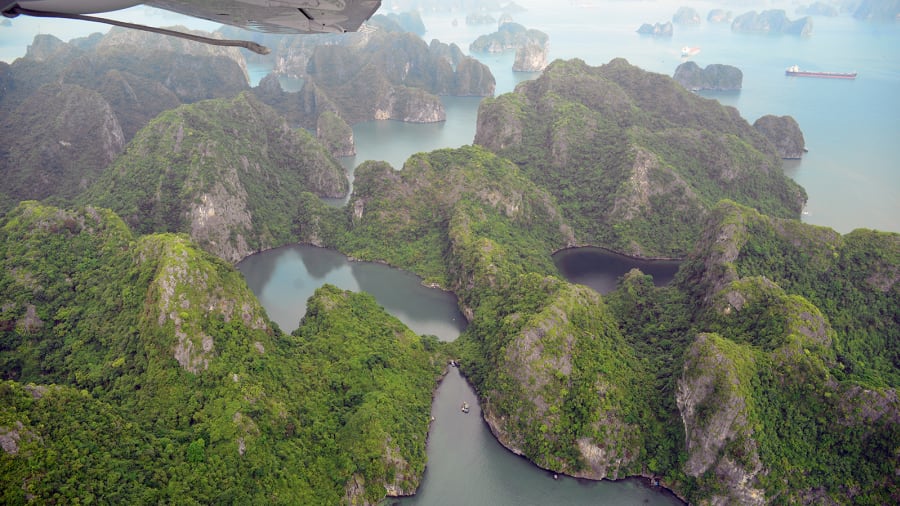 Caption 4: Ti Top Island; of all the islands in the bay, Ti Top Island is the only one named after a person. Uncle Ho himself named it after his friend, Russian cosmonaut Gherman Stepanovich Titov, when they visited the island in 1962.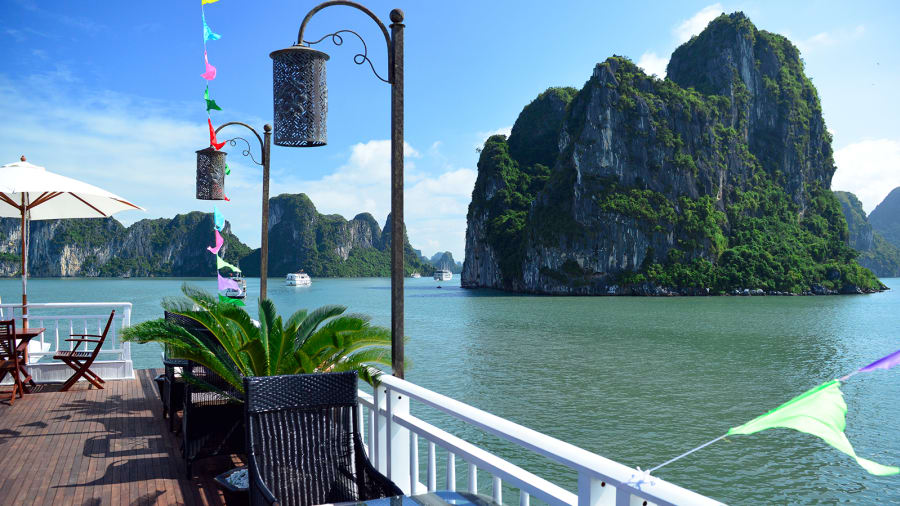 Caption 5: Far from being just a floating vantage point, the best of Halong's junks bring important income to local people and are adept at steering clear of crowded waters.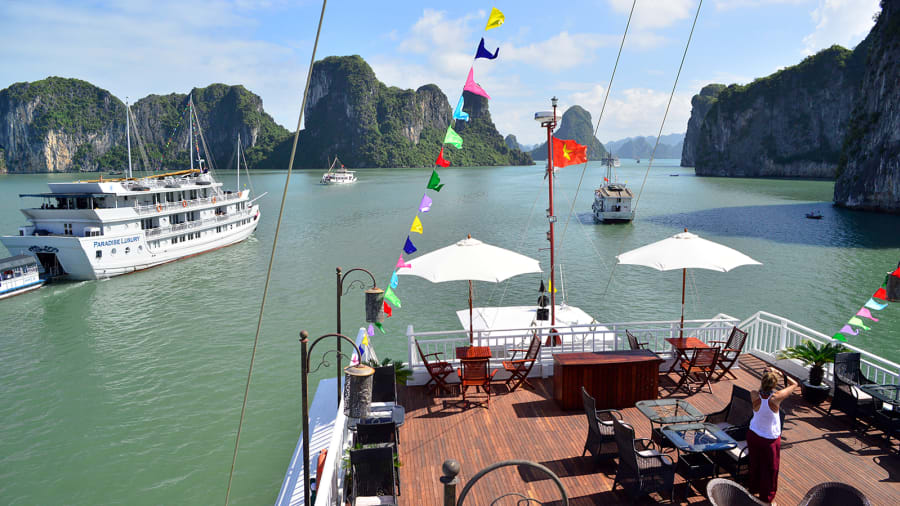 Caption 6: Junks fly celebratory flags to commemorate the 20-year anniversary of Halong Bay's UNESCO World Heritage status.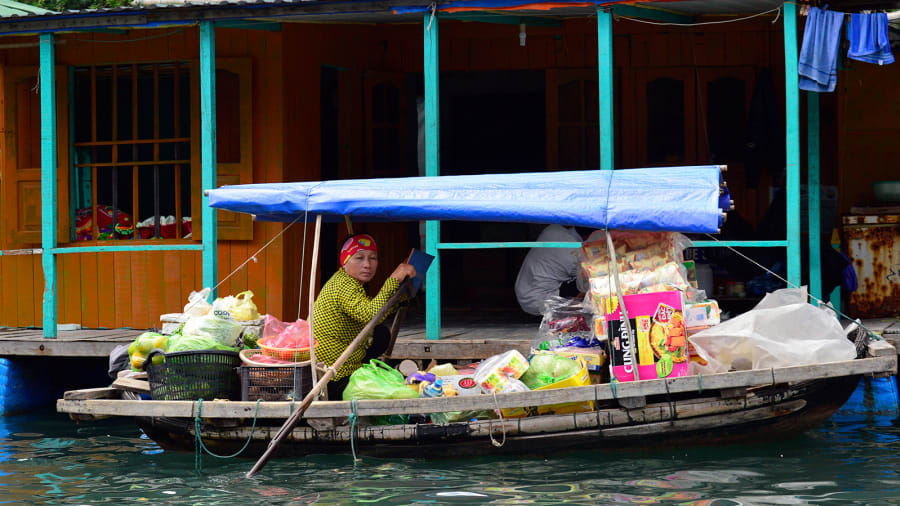 Caption 7: Halong's floating community; while the bay once supported many fishing communities, its protected status means that only around 200 people live in these floating communities today.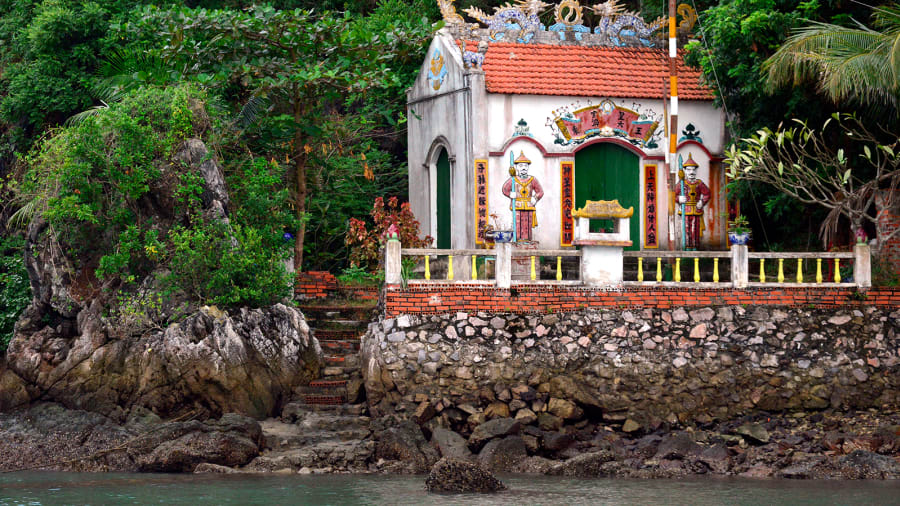 Caption 8: Buddhist community; many of the fishermen in the Halong Bay floating communities are Buddhist.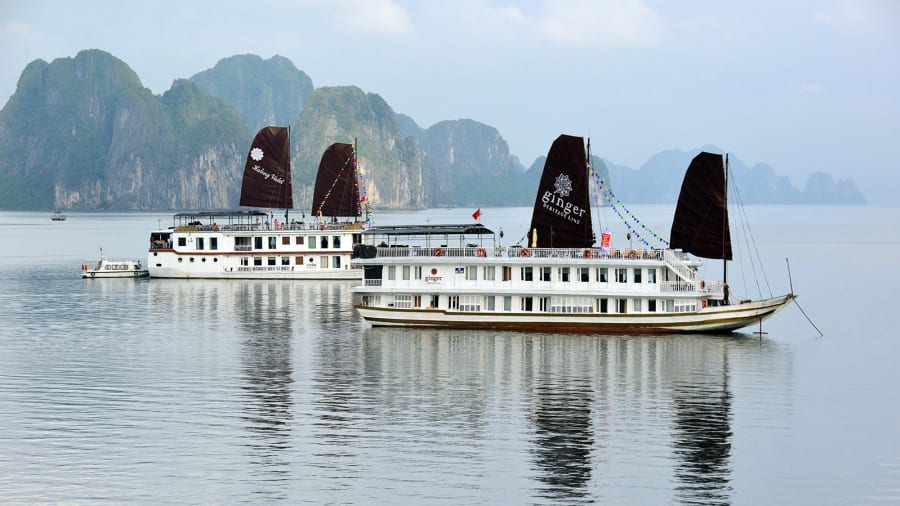 Caption 9: Luxurious cruise trips; along with her Heritage Line sister ships -- Violet and Ginger -- the Jasmine is one of the most luxuriously equipped junks in Halong Bay.

Source : CNN Travel
Proud
13%
Sad
0%
Excited
25%
Indifferent
0%
Inspired
25%
Amazed
38%