Credit by Phraya Nakhon cave, Thailand © Amazing Places
It might not be the world's largest, but Phraya Nakhon cave is pretty darn awesome looking nonetheless.
Set inside Khao Sam Roi Yot National Park, the cave can be reached from the Hat Laem Sala beach, but you have to take a boat or a 20-minute hike there.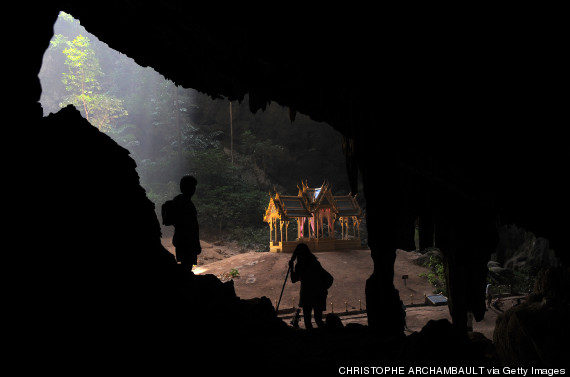 Once there, you'll see that the cave is split into two light-streamingly bright chambers, and there's a pavilion that was erected to honor a visiting king in the 19th century. The cave trail is nearly 1,500 feet long.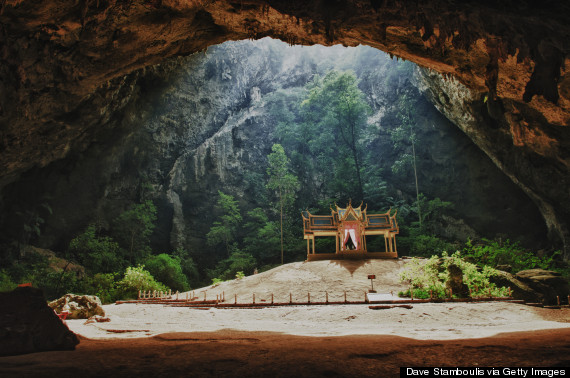 It's an easy day trip from Hua Hin, a coastal resort town about 24 miles to the north.
The Phraya Nakhon cave is best known for the Kuha Karuhas pavilion in the main chamber. The pavilion was built at the end of the 19th century for the visit of King Chulalongkorn the Great (Rama V). Later, King Prajadhipok (Rama VII) and the present King of Thailand, King Bhumibol Adulyadej (Rama IX) also visited the cave.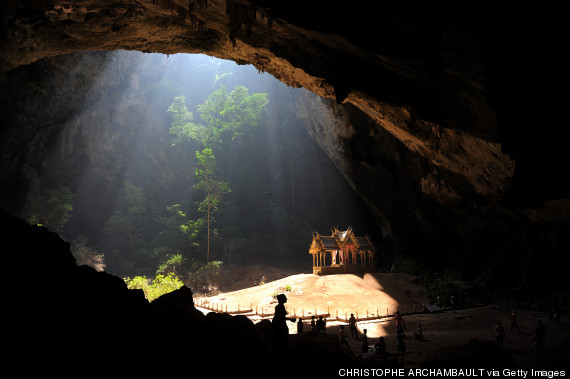 The main chamber contains the signatures of both King Rama V and King Rama VII on the wall. The best views of the pavilion can be had early morning, when most sun light enters the cave through the open ceiling. The provincial seal of Prachuap Khiri Khan contains an image of the Kuha Karuhas pavilion.
Source : Reknown Travel | Huffington Post
Proud
7%
Sad
0%
Excited
29%
Indifferent
7%
Inspired
7%
Amazed
50%