Razer
Perhaps the most famous gaming company worldwide, it's strange how so few people know Razer was started by a Singaporean. Tan Min-Liang, the CEO and co-founder of Razer, was a law student at National University of Singapore before starting Razer with Robert Krakoff. Now in charge of Creative Design at Razer, Min-Liang is at the forefront of the global gaming industry.
2. TWG
Many Singaporeans think TWG is an atas brand from Europe - and rightly so. TWG outlets look like classy English establishments that angmohs frequent, a far cry from Yakun Kaya Toast or Kopitiam that we know are Singaporean because of how heartlander they are.
And it's not only about the price - TWG makes an effort to appear foreign too, with its French-looking motto "Grands Crus Prestige" and the prominence of "1837" on its logo, which most people assume refers to its date of establishment - if TWG was founded in 1837, then it can't be Singaporean! As it turns out, 1837 is a nod to the year the Chamber of Commerce was founded in Singapore.
3. Banyan Tree
Founded by Singaporean businessman Ho Kwon Ping, Banyan Tree's first resort was opened in Phuket in 1995. Since then, Banyan Tree has grown to be Asia's premier luxury hotel and resort brand. With 30 hotels and resorts in 27 countries, and with aggressive expansion plans for the future, the Banyan Tree brand is set to keep growing.
4. Raoul
Started in 2001, Raoul has gained recognition internationally. With stores in MBS and Paragon, Raoul attracts an upmarket customer base, a trait it has carried over to America, when it opened its first in-store retail outlet at Bloomingdale's flagship outlet. Besides having a presence in America, Raoul also has outlets in Europe where both Prince William and Kate Middleton have been spotted wearing its styles.
5. World Scientific Publishing Company
Book publishers tend to fly under the radar, unless you're Bloomsbury or Penguin Books. World Scientific Publishing Company publishes non-fiction books, including textbooks used by Ivy League universities like Harvard and Princeton. Counting Nobel Laureates among their regular contributors, World Scientific Publishing Company has made its mark on the world's intellectual elite. Perhaps it's time we recognized their contribution in establishing Singapore as an intellectual powerhouse.
6. Axe Oil
7. Browhaus
Eyes are the windows to one's soul. But you never dismiss the importance of a pleasant set of eyebrows. They are acutely important in framing your face and eyes, emphasizing the delicate features unique to you. Well, that's what I learnt after my first trip to Browhaus at the tender age of 20. I had to visit Browhaus after discovering that a guy friend had a brow grooming package with them.
Browhaus is a one-stop salon dedicated to perfect your lashes and brows. It was established in 2004, under the wings of Spa Esprit Group, making this exclusive brand 100% Singaporean. It is phenomenal how far Browhaus has gone with outlets in New York City, London, Shanghai, as well as others in the South East Asian region.
8. OSIM
OSIM, a behemoth that capitalizes on improving one's well-being by introducing massage chairs, devices to improve and promote healthy lifestyles, is through and through homegrown. Founder Ron Sim, is prouder than ever having watched OSIM grow since its inception in 1993 with over 850 outlets scattered across more than 111 cities globally over the years.
9. Akira
With a name like Akira, you would have been forgiven if you thought it's Japanese. Well, it;s Singapore brand. Akira was founded in 1990
10. Bakerzin
Take your pick from chocolate cakes, cheese cakes, fruit cakes, flans, macarons and even mooncakes! Bakerzin, a French patisserie, has been in the industry since 1998. Fans of Bakerzin can order online through their website now. That added convenience is a bonus for all.
Constantly reinventing themselves and conjuring up new desserts and pastries, they've grown from dealing with wholesale restaurant and hotel orders to opening nine outlets within Singapore and five in Indonesia. That's quite a feat considering the number of independent cafes and bakeries that have sprung up in Singapore in recent years.
11. Breadtalk
It's been 14 years since the first Breadtalk outlet appeared in Singapore and you've had your fair share of their famous Flosss (yes, it's spelled that way) buns that come in both spicy and non-spicy variants. These golden pillows are heaven on earth - you can admit you gobble them up too quickly, disregarding the film of grease that coats your lips each time you sink your teeth into the soft, sweet bun.
12. Creative Technology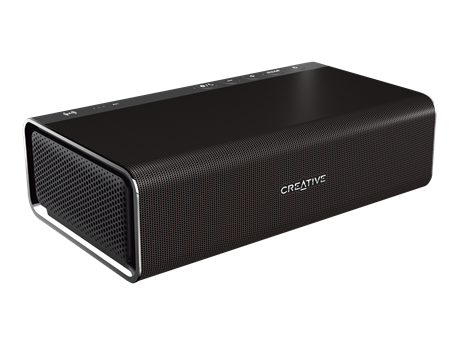 Creative is the most famous Singapore company to have made it to date, absolutely revolutionising the computer audio industry worldwide. Before Creative started marketing its computer soundcards, most computers could only make beeping noises - those of us who played computer games in that era would know what I mean. The fact that we are able to listen to music on our computers today is very much thanks to Creative.
But more than that, it also made its mark in the global scene for its digital entertainment products. Since its inception in 1981, it has produced digital products ranging from soundcards to premium portable media devices, wireless speakers, and earphones.
13. Charles & Keith
Brothers Charles and Keith Wong sure understand women's fetish for shoes and handbags. Give any girl one of these - or better yet both - and you're guaranteed a smile plastered on her face.
Leveraging on women's incessant desire to own stylish shoes and accessories, Charles and Keith opened their first store in 1996 and has more than 350 stores worldwide. This fast fashion brand is famous for stocking chic pieces and updating 20-30 contemporary designs in their stores weekly.
Source : http://thesmartlocal.com/