Credit by Featured Image Caption © Twitter
PEOPLE
Malaysia
Malaysian Lecturer Named World's Best Science Communicator
Universiti Sains Malaysia (USM, a Malaysian public university) lecturer Dr Siti Khayriyyah Mohd Hanafiah was named World's Best Science Communicator' at the 2018 FameLab International competition held at Cheltenham, United Kingdom last week.
The USM Biological Sciences lecturer made Malaysia proud in the international arena through her research on the use of antibodies-antigens to diagnose tuberculosis (TB) titled, 'To Find a Hidden Killer'.
According to a statement released by USM, at the final round, Siti Khayriyyah defeated 11 other finalists from various countries including Egypt, Poland, the United Kingdom, Kazakhstan, South Africa, Greece and Cyprus.
Siti Khayriyyah meanwhile said, the victory marks a new chapter as it showed the world that Malaysians too have the capability and talent to excel in science and technology.
"It was a most meaningful and valuable experience because I managed to attract the attention of the audience and jury, as well as received encouraging and positive feedback," she said.
She advised researchers and lecturers interested in participating such competitions not to have doubts in sharing their research findings with the public.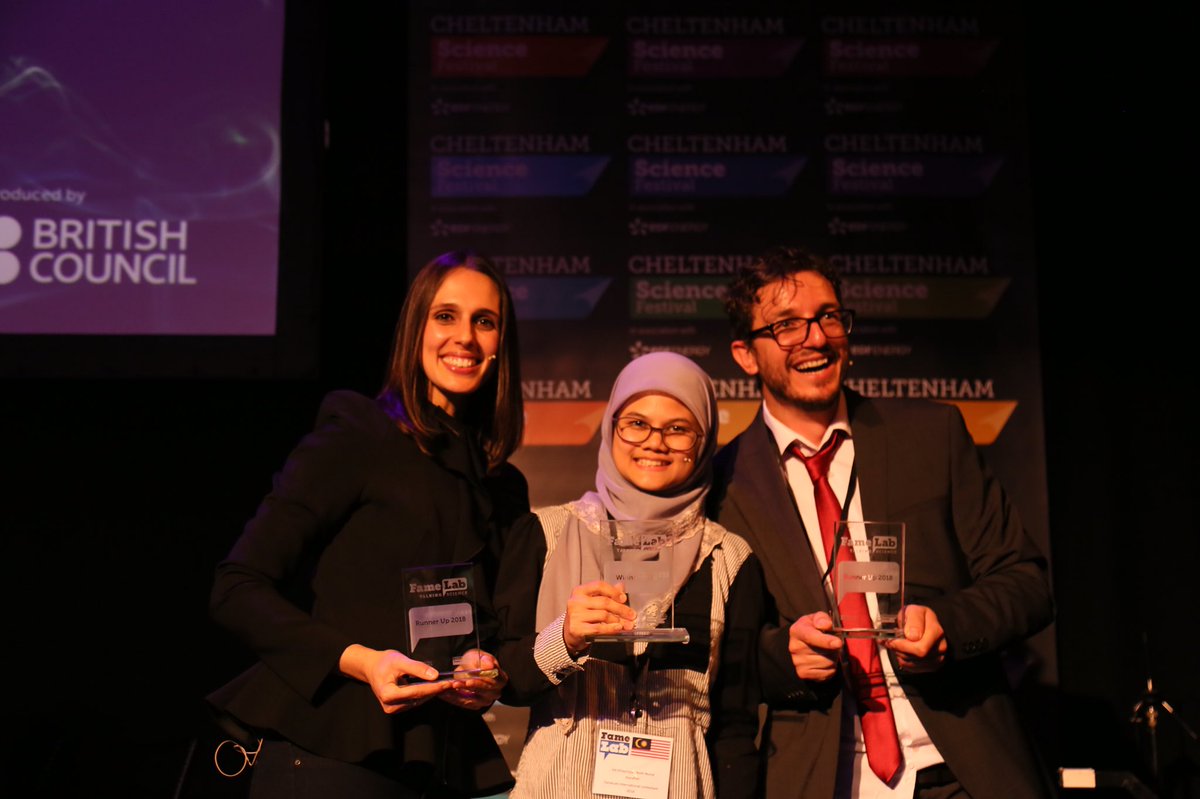 FameLab is a global science communication competition to test oral proficiency of young scientists in conveying science, technology, engineering and mathematical (STEM) theories and concepts in easy-to-understand and creative style within three minutes.
Presentations are judged according to their content, clarity and charisma.
FameLab was introduced in Malaysia in 2015 by the British Council in collaboration with Malaysian Industry-Government Group for High Technology (MIGHT).

Source : BERNAMA
Proud
80%
Sad
20%
Excited
0%
Indifferent
0%
Inspired
0%
Amazed
0%