FUN FACTS
Singapore
How Singapore's Upcoming New Airport will Solve 5 Problems You Never Knew You Had
Singapore's idea of building a link between Changi Airport's Terminal 1 and Terminals 2 and 3 is probably going to win it several more years of the title as the World's Best Airport.
Jewel Changi, the multi-use 10-storey structure, will combine attractions, dining outlets, shopping and accommodation for weary travellers.
It will be reason enough for anyone to visit, even if they are not flying somewhere.
While Jewel Changi will serve many of the needs you may have while travelling – early check-in counters, baggage services, passenger lounge, shopping for that last-minute souvenir – there are a few other problems you never knew you had, or have just brushed off as a mundane consequence of travelling.
Here is how Jewel Changi's attractions will solve these problems when it opens in 2019.
Problem 1: my eyes got tired on the plane
Solution: look at this waterfall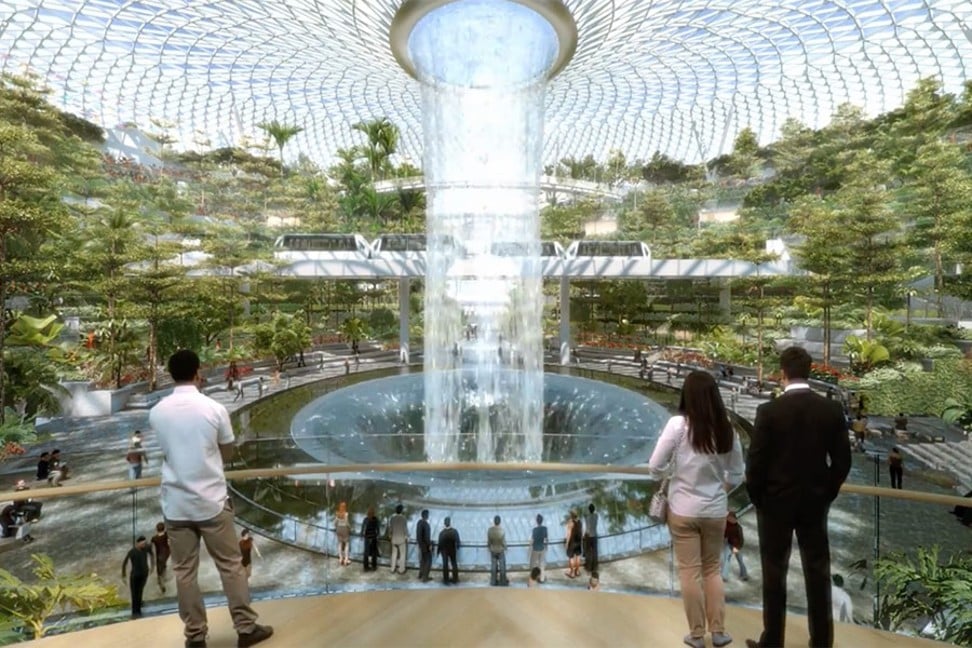 Jewel Changi will break a few national records with its attractions, and one of them is thanks to the Rain Vortex, which will be the world's tallest indoor waterfall.
The 40-metre (131-foot) beauty, which will light up at night, will be part of the stunning 40,000 square-metre (430,550 square-foot) air-conditioned attraction, Canopy Park, which includes gardens and walking trails.
Problem 2: I do not have enough mystery in my life
Solution: get lost in a maze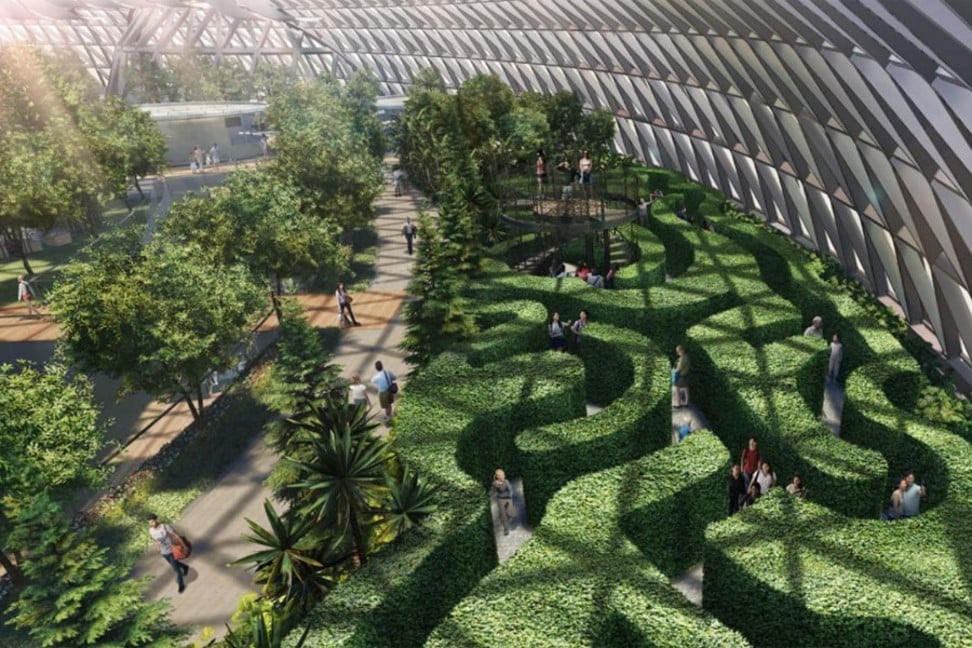 Canopy Mazes will the largest hedge maze in Singapore – there, another record broken.
It will be the best place to temporarily avoid dealing with unwelcome travel companions.
Problem 3: I am too tired from travelling
Solution: do nothing at all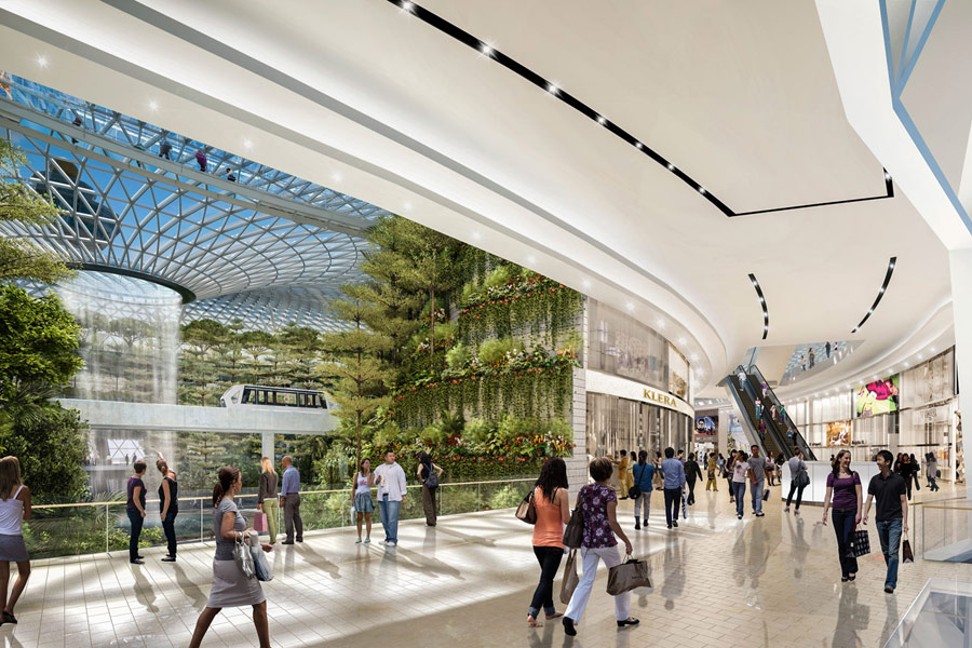 The beauty of Jewel Changi is that, despite the million things you can do while you are there, there is also the luxury of doing absolutely nothing as you just sit somewhere nice and enjoy views of the sunlit Canopy Park.
If you are on a long stopover, you could move your loitering to the swanky YOTELAIR Changi Airport hotel, which will open inside the Jewel Changi development.
Problem 4: I am not tired enough from travelling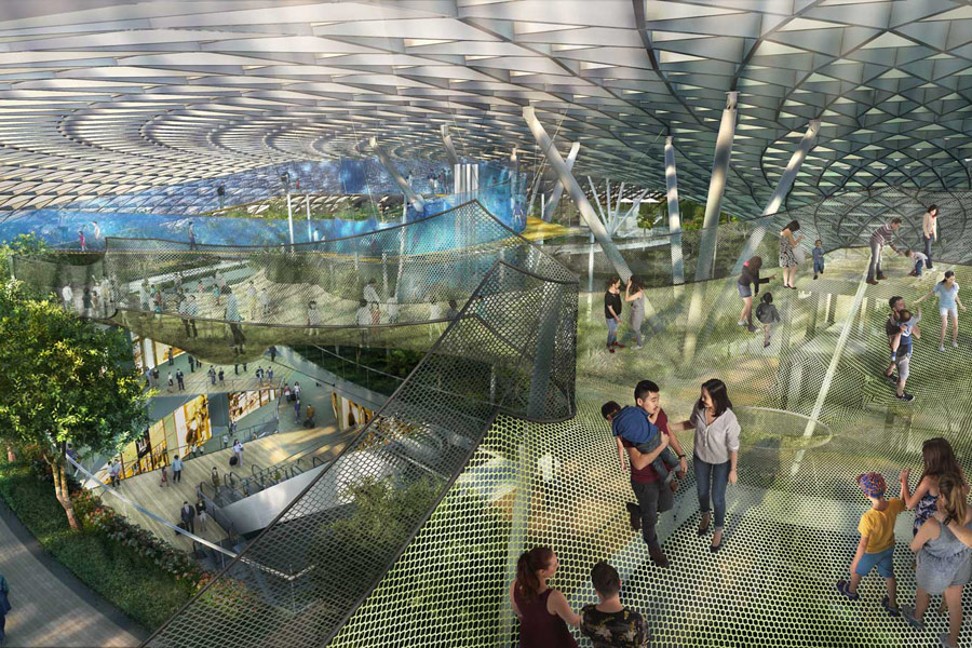 Solution: walk up five storeys and bounce on nets
Jewel Changi will feature Sky Nets – a 250-metre-long walking net suspended 25 metres above the ground – which will allow travellers to walk above Canopy Park – and a second, bouncing net, which will enable people to bounce up and down alongside the tree canopy.
The five-storey walkway will also introduce travellers to the biggest indoor collection of plants in Singapore.
Problem 5: I hate flying but I love clouds
Solution: 'Walk among the clouds'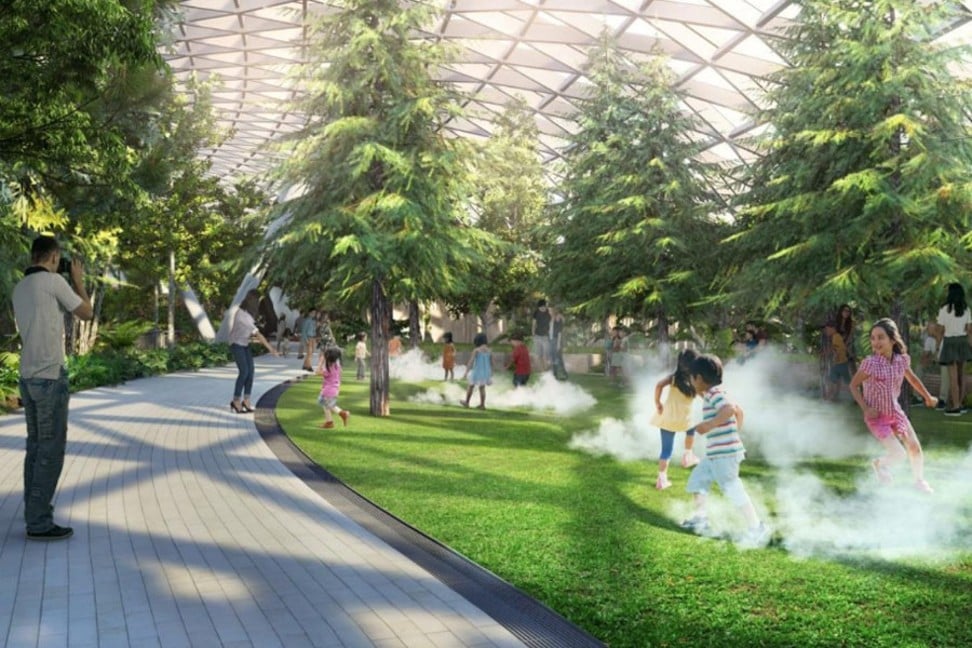 We never thought this would be a possible, but it is.
Foggy Bowls is really a product of clever landscaping and mist machines, but if it looks as if you are walking on clouds, it's a win, right?
The one problem that Jewel Changi is unlikely to solve is that you will probably be running late for a flight because you got carried away with the terminal's attractions.
Source: SCMP.com | Changi.com | jewelchangi.com
Proud
38%
Sad
2%
Excited
23%
Indifferent
2%
Inspired
2%
Amazed
33%