Credit by Closing ceremony for the 18th Asian Games at in Jakarta, Indonesia © AP
Underrated by a heavy downpour, Jakarta bade an emotional "Selamat Tinggal" (Farewell) to thousands of sportspersons from the continent with a carefree closing ceremony full of fabulous colours, throbbing music and frenzied dance at the historic Gelora Bung Karno stadium here on Sunday Night.
Indonesia which surprised many a naysayer by staging a spectacular Asian Games withstood the nature's onslaught on the last day as the packed GBK stadium in unison defied the odds to hail their country's success in hosting the games.
It was a celebration of closing of a magnificent joy-filled event that capped 15 days of intense competition.
For the physically, mentally and emotionally exhausted athletes from 45 countries, Jakarta gave them an occasion to let their hair down and for a moment rejoice in having participated in the continent's biggest, and the world's second-biggest, multi-sports event.
While the opening of the Jakarta games was on a colossal scale, a show of Indonesia's rich cultural traditions, the closing function was all about Asia, a time to display the strong bonds of its nation members.
Everything about it was a reflection of peace, stability, togetherness and prosperity, emphasised particularly by the two Koreas unifying for the first time at an Asian Games.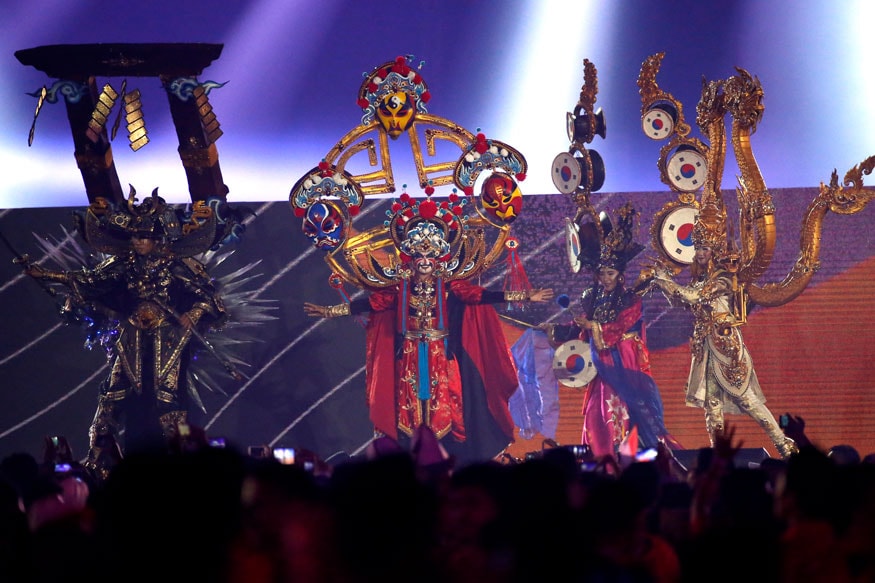 There was Sidharth Slathia from India, the much acclaimed ikon and Super Junior from Korea besides Indonesia's own talents like Isyana Saraswati, Dira Sugandi, RAN and Bunga Citra Lestari.
They had the jam-packed stadium on fire with their music.
Before the musical jamboree started, the athletes came into the stadium to loud cheers.
The loudest cheer besides the host country went to China and Japan who finished first and second on the medals list.
However, the most vociferous and loudest cheers came for the volunteers as the whole stadium rose to a man to hail those unsung and unheralded young volunteers who tirelessy worked day and night for the success of the game and brought laurels to their Country.
There is no doubt that these young volunteers were very crucial component in the smooth conduct of the games.
Their behaviour and conduct was impeccable which left lasting impression on the visitors.
The ceremonies closed with OCA President Ahmad Al Fahad Al Sabah calling on all sportspersons of the continent to meet in four years at Hangzhou (china) and the symbolic handing over of the OCA Flag to Mayor of Hangzhou Xu Li Yi.
The most poignant moment of course was when the Asian Games flame was extinguished bringing a hush in the stadium.
The closing ceremony left a tinge of sorrow that 15 days of high performance sports was over
Source : New Indian Express
Proud
81%
Sad
13%
Excited
0%
Indifferent
0%
Inspired
0%
Amazed
6%