ECONOMY
Singapore
This is the First Southeast Asian Bank in Dow Jones Sustainability Index Asia Pacific
DBS is the first bank in Southeast Asia and one of five Singapore-listed companies to be included in the Dow Jones Sustainability Index (DJSI) Asia Pacific.
The other Singapore-listed companies that were included in the DJSI Asia Pacific are CapitaLand, Golden Agri-Resources, Keppel Corporation and City Developments.
The DJSI Asia Pacific serves as a valuable reference point for investors and companies and consists of businesses that have committed to corporate sustainability practices, and which seek to create long-term stakeholder value.
DBS was also named the FTSE4Good Global Index for the second year running. It was the first Singapore bank to be included as an index constituent last year. This index is designed to identify companies that demonstrate strong environmental, social and governance practices measured against globally recognised standards.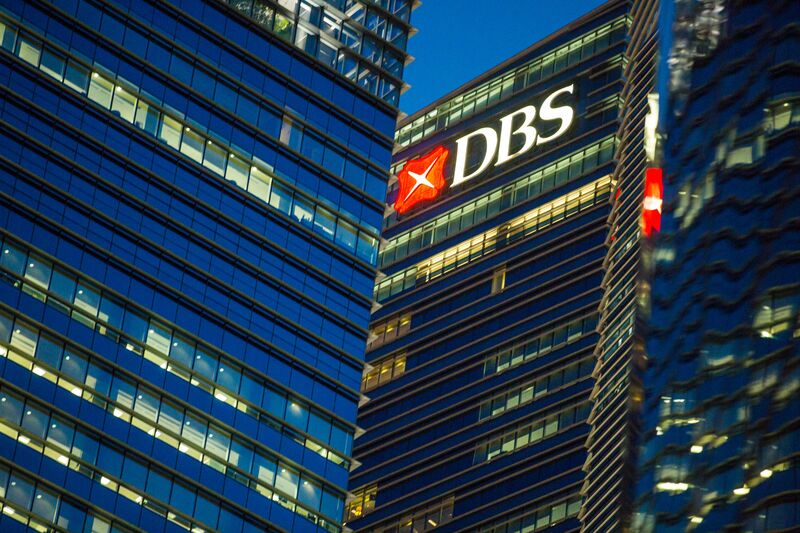 In 2017, DBS became the first Asian bank and the first Singapore company to join the global renewable energy for its Singapore operations by 2030. It also was the first bank in Singapore to launch a green bond and helped close the world's first social sustainability bond to be listed on a stock exchange.
Mikkel Larsen, chief sustainability officer at DBS, says, "As the former Development Bank of Singapore, we recognise our role in promoting sustainable development, including the transition to a low-carbon economy. This is reflected in our financing decisions as well as within our operations, where we aim to reduce our own environmental footprint. We are honoured by our inclusion in the Dow Jones Sustainability Index Asia Pacific and to be named to the FTSE4Good Global Index for the second year in a row. Being recognised by these globally renowned indices is a validation of the efforts we've made in prioritising sustainable development."
The Dow Jones Sustainability Indices (DJSI) launched in 1999, are a family of indices evaluating the sustainability performance of thousands of companies trading publicly and a strategic partner of the S&P Dow Jones Indices. They are the longest-running global sustainability benchmarks worldwide and have become the key reference point in sustainability investing for investors and companies alike.
In 2012, S&P Indices and Dow Jones Indexes merged to form S&P Dow Jones Indices. The DJSI is now managed cooperatively by S&P Dow Jones Indices and RobecoSAM (Sustainable Asset Management).
The DJSI is based on an analysis of corporate economic, environmental and social performance, assessing issues such as corporate governance, risk management, branding, climate change mitigation, supply chain standards and labor practices. The trend is to reject companies that do not operate in a sustainable and ethical manner. It includes general as well as industry-specific sustainability criteria for each of the 58 sectors defined according to the Industry Classification Benchmark (ICB).
The DJSI family contains one main global index, the DJSI World, and various indexes based on geographic regions such as: Europe, Nordic, North America and Asia Pacific. The DJSI also contains industry-specific indexes called "blue chip indexes". In addition, the DJSI methodology facilitates the design, development and delivery of customized sustainability indexes; e.g., indexes covering different regions, indexes covering different segments of the leading sustainability companies, indexes covering additional exclusion criteria and indexes denominated in different currencies.
To be incorporated in the DJSI, companies are assessed and selected based on their long-term economic, social and environmental asset management plans. Selection criteria evolve each year and companies must continue to make improvements to their long-term sustainability plans in order to remain on the Index. Indexes are updated yearly and companies are monitored throughout the year
Source : The Edge Singapore | s ustainability-indices.com
Proud
100%
Sad
0%
Excited
0%
Indifferent
0%
Inspired
0%
Amazed
0%