Credit by Suvarnabhumi International Airport © archdaily
Airports of Thailand Pcl plans to invest 140 billion baht (US$4.26 billion) to expand the Thailand's main airport as it expects an increase in passenger arrivals, a senior executive said on Monday (Oct 8) to Reuters.
Suvarnabhumi airport will add a second satellite terminal, a third terminal and a fourth runway to bring its capacity to 150 million passengers per year in its fourth and fifth expansion phases from 2021 to 2030, Senior Executive Vice President Anake Teeraviwatchai told reporters.
The passenger terminal will feature extensive wooden cladding and a forested landscape. Tropical forests inspired the blueprint for the building and the aim is to give travelers a feeling of Thailand's uniqueness
"Airports tend to have similar features -- they're white, cold and metallic," Duangrit said to Bloomberg.

"I wanted a design that immediately gives travelers the feeling they've arrived in Thailand. It will be a metal structure covered with wood. Different treatments can be applied to the timber to ensure fire resistance."
Airports of Thailand, a prime beneficiary of Thailand's tourism boom, has seen profits jump with arrival numbers, but has been unable to cope with overstretched capacity.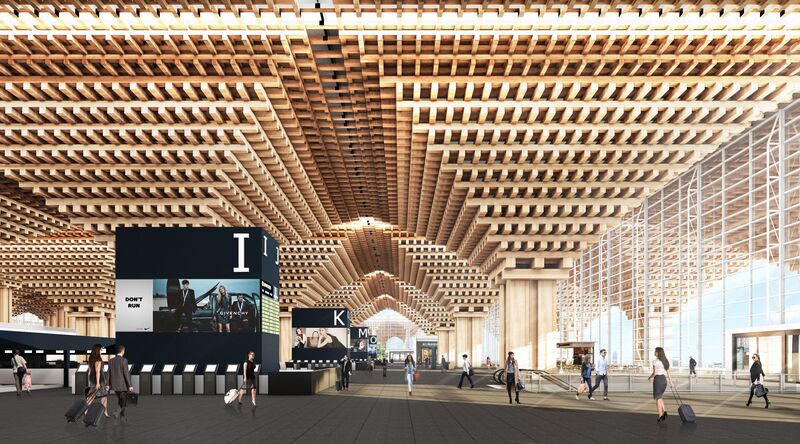 According to Bloomberg report, Airports of Thailand is also the biggest Asian airport operator by market capitalization.
Passenger arrivals are expected to touch 100 million per year over the next 10 years, Anek said adding that a train service would also link terminals.
Suvarnabhumi airport currently has a capacity of 45 million passengers, but handles 60 million.
Thailand expects tourist arrivals to reach 37.5 million this year, up 6 per cent from 2017.
The airport is in the second phase of expansion, which will be completed in 2020 and bring capacity to 60 million passengers per year. Another 63 billion baht has been allotted for the third phase of expansion to bring capacity to 90 million passengers.
Proud
67%
Sad
0%
Excited
33%
Indifferent
0%
Inspired
0%
Amazed
0%