Credit by Gibran Huzaifah, founder of eFishery © JP/Yuliasri Perdani
ECONOMY
Indonesia
Indonesian Aquaculture Startup eFishery Raises US$4 Million, the Biggest Funding for Agritech Startup
Indonesian agritech startup eFishery today announced that it has raised a US$4 million funding round from Aqua-spark, Wavemaker Partners, 500 Startups, Maloekoe Ventures, Social Capital, Unreasonable Capital, and other institutional investors.
The funding round followed an undisclosed pre-Series A funding round that the company secured in September 2015.
In a press statement, eFishery also said that it was the "biggest recorded funding round received by any agritech and Internet of Things (IoT) startup in Indonesia."
"We believe that each investor will bring unique value, network, and learning for us. "Ultimately, with this new round of investment, we want to further scale and refine our operating model. We aim to be a platform that connects the entire ecosystem in fish and shrimp farming, creating a more accountable and profitable industry across the region," explained eFishery Co-Founder and CEO Gibran Huzaifah, as quoted by e27.com.
Overfeeding is an issue that directly affects the freshwater fish and shrimp farming industry, with fish feed representing around 70 percent of farming overheads. According to Gibran the startup's data-driven device brings a direct, cost-efficient solution to farmers.
It enables automated feeding of stock in fish farms, which farmers can monitor and schedule via a smartphone app.
"So far, we've been working on pilots with financial institutions to offer financing and partnering with some restaurant chains to get a better prices for the farmers. Hopefully, we can scale these new services and offer more value through our tech and platform," he continued.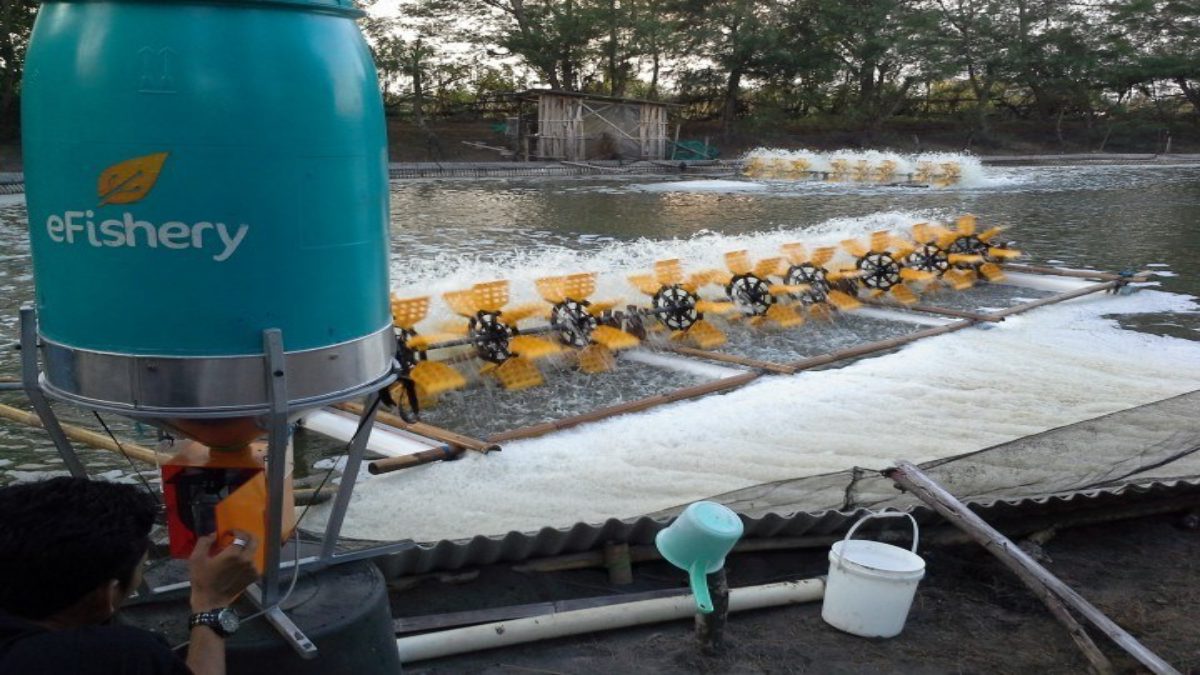 Tech in Asia reports this Bandung-based startup claims to be profitable, with 261 times revenue growth in the past two years.
Its devices are used in 67 regencies and cities across 16 Indonesian provinces, particularly in Java, Bali, Lampung, Bengkulu, West Nusa Tenggara, and South Borneo. Within the next year, the startup aims to expand its presence to other parts of Sumatra, Borneo, and Sulawesi.
It is also running pilot projects in Bangladesh, Thailand, and Vietnam.
Proud
67%
Sad
17%
Excited
0%
Indifferent
0%
Inspired
0%
Amazed
17%