Credit by Tech Crunch © Zilingo
If you're looking for the next unicorn in Southeast Asia, Zilingo, might just be it. The 3.5-year-old e-commerce company announced today that it has raised a Series D round worth $226 million to go after the opportunity to digitize Asia's fashion supply chain.
This new round takes Zilingo to $308 million from investors since its 2015 launch.
The latest round included Singapore investment fund EDBI and previous investors Burda Principal Investments, a division of Germany's Hubert Burda Media, and Belgian investment firm Sofina, Zilingo said in a statement on Tuesday, Reuters reported.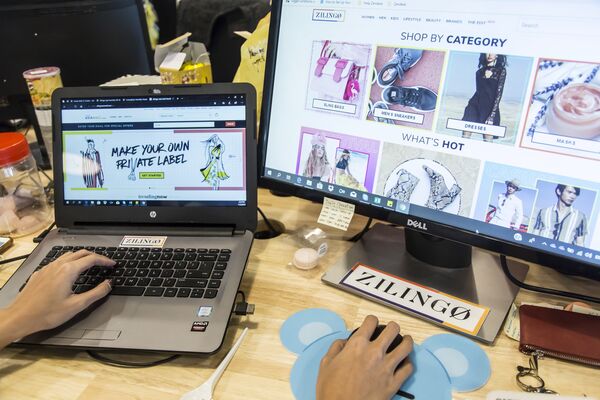 Zilingo isn't commenting on a valuation for the round, but a source with knowledge of the deal told TechCrunch that it is 'a rounding error' away from $1 billion. We had heard in recent months that the startup was getting close to unicorn status, so that is likely to come sooner or later — particularly given that Zilingo has made it to Series D so rapidly.
Raising more than $300 million makes Zilingo one of Southeast Asia's highest-capitalized startups, but its meteoric growth in the last year has come from expansion from consumer e-commerce into business-to-business services.
"One thing that's become very clear to us is there's a lot of value [in] making the supply chain efficient, instead of giving out discounts and doing crazy marketing," Zilingo co-founder and CEO Ankiti Bose told Tech in Asia.
The company offers a variety of tech tools for fashion merchants – from procurement and inventory management to social media help, payments processing, and even business financing. Bose said it's also building "cloud factories" – analog to the centralized cloud kitchens being set up by food-delivery services – to optimize manufacturing capacity and lower costs for its merchant partners.
According to Bose, Zilingo's net revenue has grown four times since the startup last raised funding in April 2018, with B2B making up about 70 percent of that.
In terms of geographic expansion, the startup will continue to grow its presence in Indonesia, while also pushing into the Philippines and Australia, Tech in Asia reported.
"[Australian buyers] are very different in terms of what they like and the quality they prefer, but it's also very dependent on cross-border commerce and manufacturing in Asia," Bose explained. "Our strategy is: Wherever Asian suppliers need to ship, we want to be able to help them."
Proud
50%
Sad
0%
Excited
0%
Indifferent
0%
Inspired
0%
Amazed
50%