Have you ever wondered about which cities are best for your health and wellbeing?
We make decisions that affect our health every single day. Whether its food, sleep or exercise-related, there's one thing that we often forget to consider – the city that we're living in or visiting.
If you're looking for a city visit with health benefits, Paris is the number one place to go, according to TravelSupermaket's 100 Healthiest Cities Index.
TravelSupermarket analysed the health of cities by taking various factors into consideration, from the number of health food shops and vegan-option restaurants to green spaces and sunlight hours.
The Index suggests that when travelling, it's easier to stay healthy in a city with healthy social habits – a place where clean air, fresh food and exercise facilities are not just valued, but found in abundance.
How the ranking was created
The Healthiest Cities Index was created by measuring factors such as the number of parks, gym and fitness centres, spas, yoga and pilates locations, health food shops, and vegan-option restaurants in every city.
These figures, sourced from websites such as TripAdvisor and Yelp, were then divided by each city's size to reveal per square kilometer 'density' figures.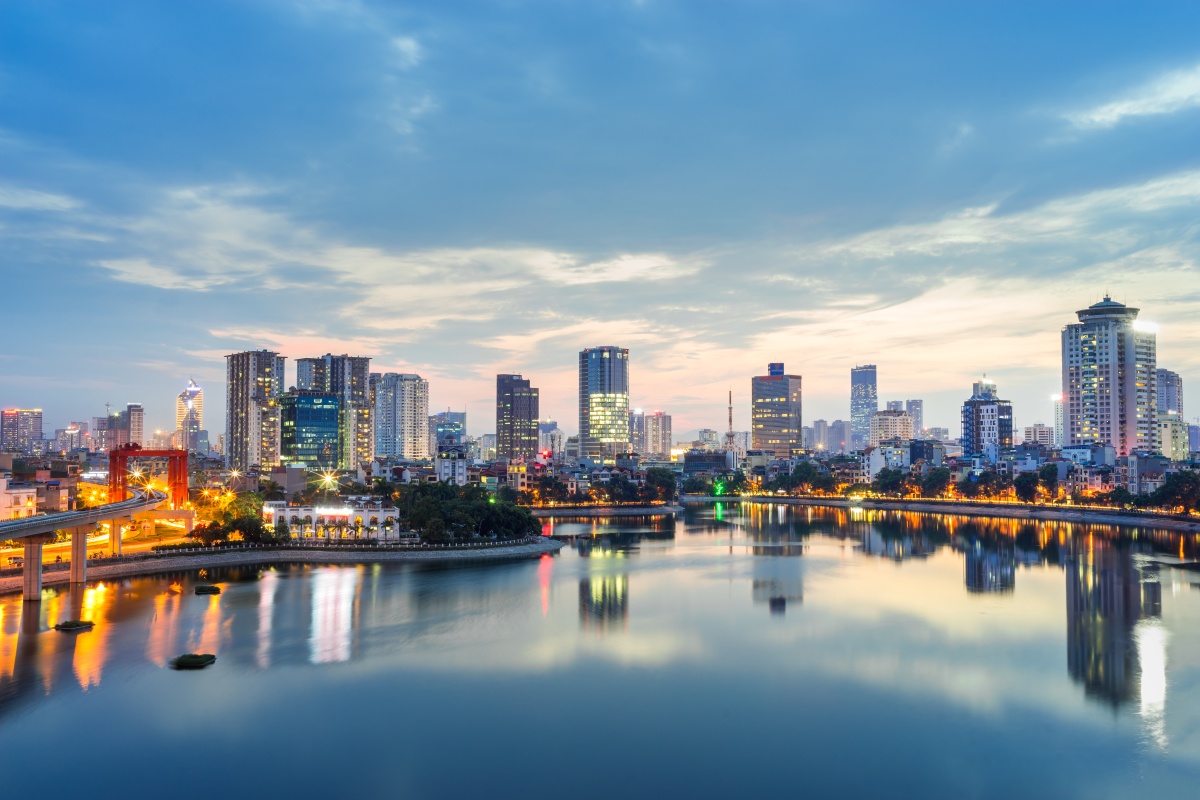 TravelSupermarket also sourced average annual sunlight hours using both Wikipedia and World Weather & Climate, and the average cost of a night's stay in each city, which was sourced from TravelSupermarket's own data.
These scores were ranked and the highest-scoring cities were consequently ruled as the world's healthiest cities.
Once all metrics were sourced they were assigned a score based on how valuable they were considered to be. This valuation was then used to form a score for each metric for every city.
The research was conducted between November and December 2018.
Here is the full list:
Top 100 Healthiest cities in the world (score out of 100)
1. Paris, 61.87
2. Chiang Mai, 59.57
3. Barcelona, 52.07
4. Pattaya, 47.66
5. Vancouver, 32.24
6. Miami, 28.01
7. San Francisco, 27.40
8. Lisbon, 24.83
9. Denpasar, 24.69
10. Buenos Aires, 23.92
11. Copenhagen, 23.50
12. Milan, 22.49
13. Nice, 22.43
14. Doha, 22.11
15. Washington DC, 21.45
16. Tel Aviv, 21.30
17. New York City, 21.14
18. Johor Bahru, 19.92
19. Macau, 19.71
20. Las Vegas, 19.61
21. Istanbul, 19.30
22. Dublin, 19.10
23. Honolulu, 18.73
24. Amsterdam, 18.57
25. Jakarta, 18.56
26. Antalya, 18.21
27. Dammam City, 17.96
28. Brussels, 17.75
29. Johannesburg, 17.67
30. Bangkok, 17.56
31. Taipei, 17.44
32. Cairo, 17.44
33. Riyadh, 17.10
34. Moscow, 16.75
35. Kuala Lumpur, 16.65
35. Colombo, 16.58
37. Osaka, 16.12
38. Heraklion, 16.12
39. Taichung, 15.83
40. Rio de Janeiro, 15.80
41. Chennai, 15.80
42. Abu Dhabi, 15.79
43. Los Angeles, 15.72
44. Toronto, 15.70
45. Rhodes, 15.62
46. Rome, 15.58
47. Phuket, 15.37
48. Prague, 15.09
49. Budapest, 14.77
50. Athens, 14.73
51. Warsaw, 14.57
52. Madrid, 14.44
53. Singapore, 14.29
54. Dubai, 14.19
55. Kolkata, 14.00
56. Seoul, 13.88
57. Florence, 13.83
58. Mexico City, 13.77
59. Edirne, 13.74
60. Mumbai, 13.69
61. Stockholm, 13.69
62. Shenzhen, 13.53
63. Jerusalem, 13.46
64. Berlin, 13.34
65. Ho Chi Minh City, 13.15
66. Munich, 13.02
67. London, 12.89
68. Chiba, 12.67
69. Vienna, 12.45
70. Hong Kong, 12.36
71. Krakow, 12.33
72. St Petersburg, 12.18
73. Guangzhou, 11.45
74. Beijing, 11.16
75. Shanghai, 11.15
76. Penang Island, 11.01
77. Agra, 10.99
78. Melbourne, 10.55
79. Kyoto, 10.44
80. Tokyo, 10.12
81. Sydney, 9.16
82. Zhuhai, 9.09
83. Orlando, 9.01
84. Delhi, 7.93
85. Jeju, 7.91
86. Frankfurt, 7.89
87. Mecca, 7.82
88. Guilin, 7.66
89. Auckland, 7.57
90. Venice, 7.21
91. Ha Long, 6.95
92. Lima, 6.49
93. Phnom Penh, 5.87
94. Hanoi, 4.73
95. Jaipur, 1.82
96. Cancún, 1.28
97. Punta Cana, 1.20
98. Artvin, 0
99. Marrakech, 0
100. Siem Reap, 0
(Source: Travelsupermarket)
Proud
25%
Sad
50%
Excited
0%
Indifferent
25%
Inspired
0%
Amazed
0%